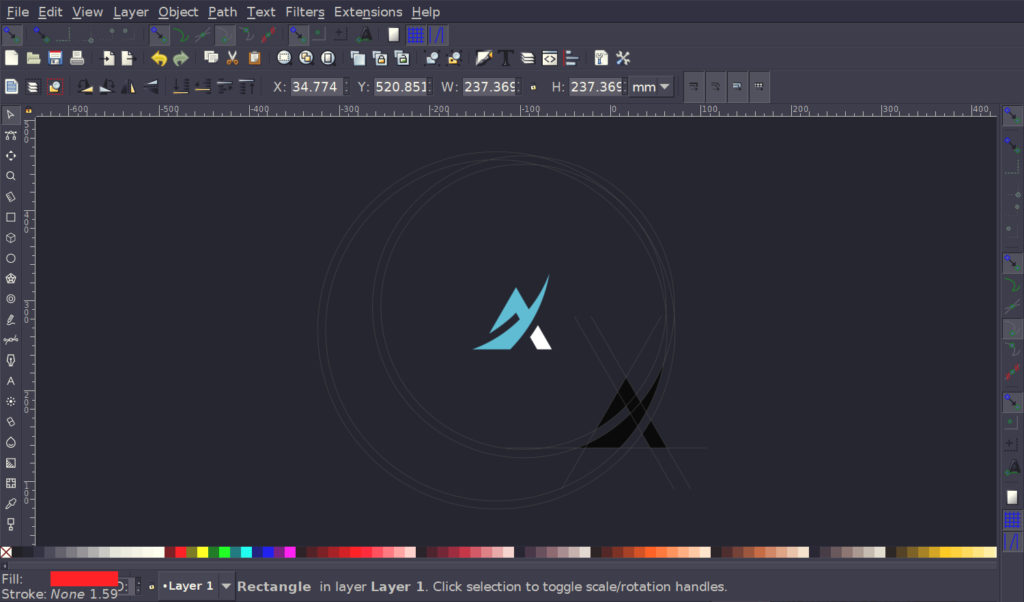 Inkscape: The Best Open Source Logo Design Software
Inkscape: The Best Open Source Logo Design Software
https://logosbynick.com/wp-content/uploads/2018/03/open-source-logo-design-software-2-1024x602.jpg
1024
602
Nick Saporito
Nick Saporito
https://secure.gravatar.com/avatar/d9a1bc4f29b2352da1ce14ad033328ab?s=96&d=mm&r=g
When it comes to open source graphic design, we have many different options to choose from. There's GIMP, Krita, Vectr, Karbon, and many more. But from my own personal experience as a logo designer, Inkscape is the undisputed best open source logo design software.
Learn How To Design Logos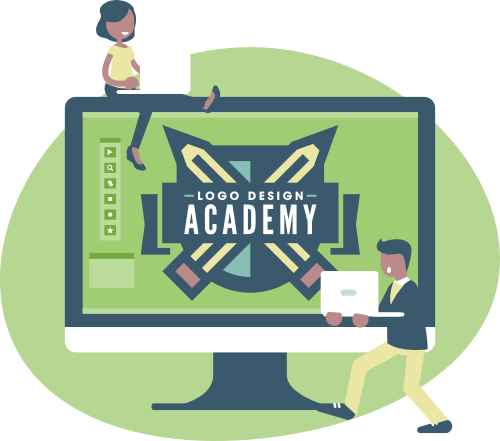 If you want to learn how I come up with logo design ideas, be sure to check out my Logo Design Academy - an interactive 18-part video course where you will learn my entire creative process for coming up with logo ideas and implementing them.

By the way, I'm sure there's many other notable options when it comes to open source logo design software, so if I missed anything — or if you have any suggestions I may not have heard of yet — don't hesitate the let me know in the comments!
Why Inkscape is the Best Open Source Logo Design Software
Inkscape is an open source vector graphics application similar to Adobe Illustrator and CorelDraw. From what I've seen, there's simply no other vector graphics program as complete and comprehensive as Inkscape. As I've written about in the past, Inkscape is capable of virtually anything Illustrator is (with the exception of outputting files in CMYK color format.)
Vector vs Raster
To understand why Inkscape is best suited for logo design we first need to understand the difference between vector and raster graphics.
Raster Graphics
Applications like Krita and GIMP are based on raster graphics, or individual colored boxes known as pixels. This sort of software is best suited for editing photos, drawing, sketching, or even designing flyers and brochures.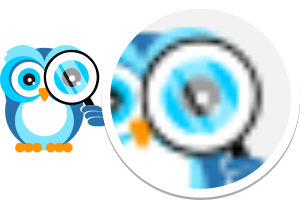 150+ Logo Templates Need a professional logo but have a limited budget? Or are you a designer looking to add to your inventory of design elements? Check out my bundle of 150+ high quality logo templates, all designed by Yours Truly.

Logo design with raster graphics applications is not recommended though because a logo needs to be versatile. It needs to be scaled up large enough to be printed on an enormous billboard, or stripped down to monotone so it can be embroidered onto a shirt or remain legible on a fax printout.
Although this is all technically possible with raster graphics software, it's not the most practical and efficient format for logo design. Vector graphics applications are better suited for such.
Vector Graphics
Unlike raster graphics, which are comprised of pixels, vector graphics are comprised of mathematical formulas that dictate the properties of a graphic on an X and Y axis. This makes for a far more dynamic format because it allows you to scale a graphic up infinitely without any quality loss. This is where Inkscape shines, and it's what makes it the best open source logo design software.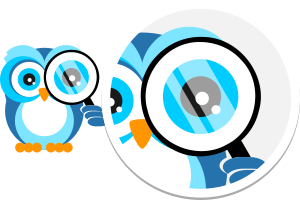 Inkscape makes it very easy to design logos that will remain completely editable so you can shrink them down, scale them up, strip them down to black and white, and so on. Not to mention, Inkscape is simply easy to use and beginner-friendly.
Can Inkscape Be Used for Professional Logo Design?
It absolutely can. In fact, it's my software of choice. I like it better than Illustrator because it's a lightweight application that doesn't hog system resources, and the interface is more intuitive and makes for a more efficient workflow in my opinion.
I've used Inkscape to design thousands of logos for thousands of clients throughout my 7-year career as a freelance designer. Anyone who tells you that Inkscape can't be used professionally is simply misinformed. The logo examples referenced in this post were all designed with Inkscape, as is everything you'll see on my portfolio.
Open Source Logo Design Software Tutorials
Here's a few logo design tutorials for Inkscape that I've created. These videos are complete with voice narration and step-by-step instructions so that even a first-time user can follow along and start designing their own customized logos.
1. Create simple letter logos…
2. Badge style logo design tutorial…
3. Another badge style logo…
If you have any questions or run into any problems with the tutorials, feel free to leave a comment below. And be sure to subscribe to my Youtube channel and/or follow my Facebook page for weekly Inkscape and GIMP tutorials. Enjoy!
Become A Master of Inkscape!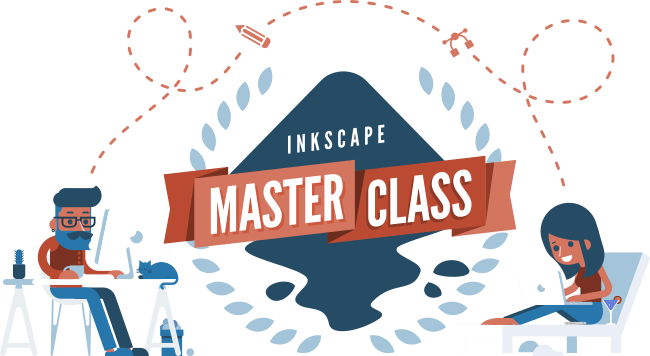 Want to learn more about how Inkscape works? Check out the Inkscape Master Class – a comprehensive series of over 50 videos where I go over every tool, feature and function in Inkscape and explain what it is, how it works, and why it's useful.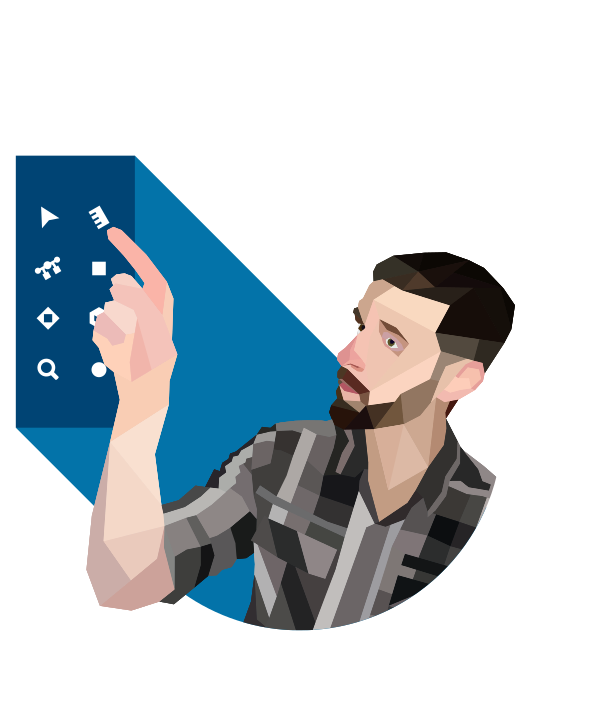 Want Me To Design Your Logo?
I'm Nick, and I design logos. I can help you enhance your image and make an impactful impression with some next-level branding. Check out my portfolio to see how I've helped others and learn more about how I can do the same for you.

---
Logos By Nick LLC is a participant in the Amazon Services LLC Associates Program, an affiliate advertising program designed to provide a means for sites to earn advertising fees by advertising and linking to Amazon.com. As an Amazon Associate I earn from qualifying purchases. Read affiliate disclosure here.