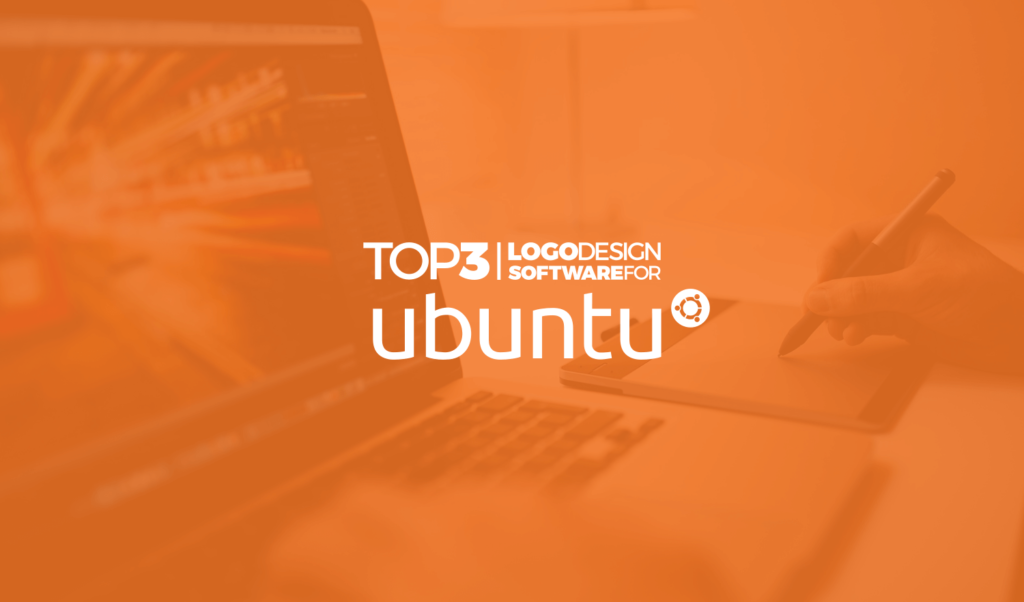 Top 3 Logo Design Software for Ubuntu | 2018 Recommendations
Top 3 Logo Design Software for Ubuntu | 2018 Recommendations
https://logosbynick.com/wp-content/uploads/2018/08/logo-design-software-ubuntu-1024x602.png
1024
602
Thiago Abreu
Thiago Abreu
https://secure.gravatar.com/avatar/602e729749985c6db3a5dc1909327b5e?s=96&d=mm&r=g
As Linux users, we're somewhat limited when it comes to graphic design software.  Finding the best logo design software for Ubuntu was my aim when I started using the operating system. As a graphic designer (and especially a logo designer,) I was thinking about how would I make logos without Adobe Illustrator or Corel Draw. It was in 2016 that I discovered Inkscape through the Logos By Nick Youtube channel and started learning from the tutorials.
Learn How To Design Logos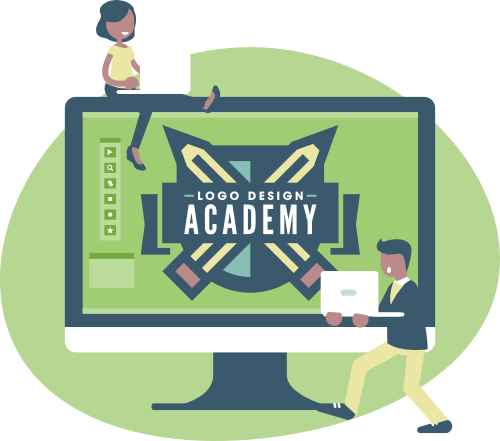 If you want to learn how I come up with logo design ideas, be sure to check out my Logo Design Academy - an interactive 18-part video course where you will learn my entire creative process for coming up with logo ideas and implementing them.

Today, 2 years later, I think I've tried all of the applications for creating logos with Ubuntu. So, what is the best logo design software for Ubuntu? Let's check out some of them and choose the best (in my opinion).
Top 3: Logo Design Software for Ubuntu
#1 Inkscape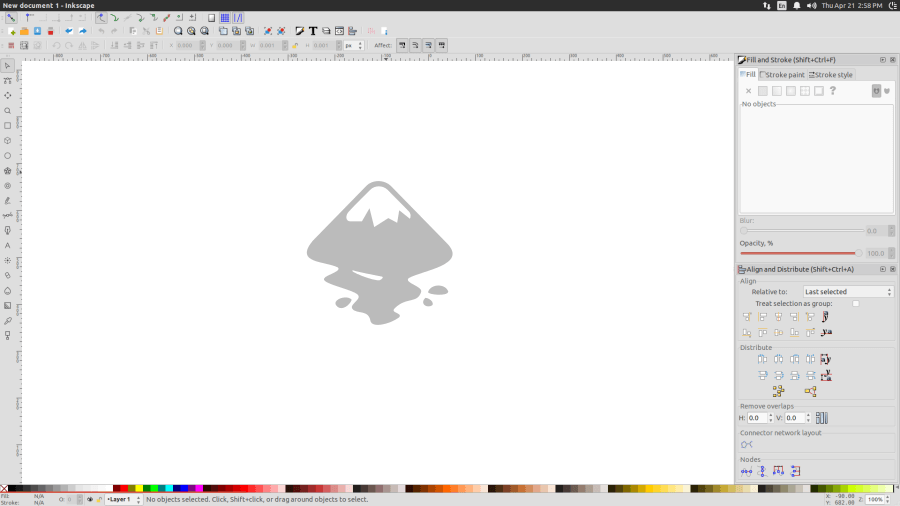 When it comes to logo design software for Ubuntu — or any kind of vector design for that matter — Inkscape is the biggest, most capable option with the most support, and it's the one most comparable to Adobe Illustrator.
All of the tools you need to create a great logo design, including pen tools for drawing, sketching, tracing, creating fluid, scalable and symmetrical shapes, are all there. And working in a true vector environment makes Inkscape a complete alternative to Adobe Illustrator.
What matters most though is if Inkscape is capable of creating professional logo designs, and the answer is yes! Inkscape provides everything you would ever need for creating professional logos on the Ubuntu platform. You can even open Inkscape files with Illustrator and edit them as if they were made with Illustrator. The difference between the two applications and their capabilities is negligible.
150+ Logo Templates Need a professional logo but have a limited budget? Or are you a designer looking to add to your inventory of design elements? Check out my bundle of 150+ high quality logo templates, all designed by Yours Truly.

#2 SK1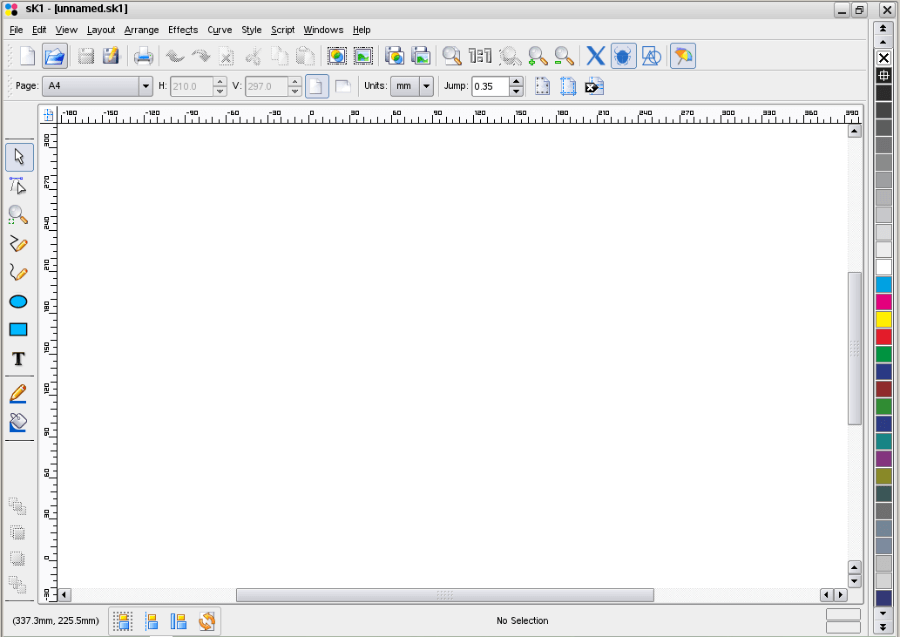 Another logo design software for Ubuntu is SK1, which is another worthy alternative. It offers some of the same tools that you would find in Inkscape, but you'll probably run into some problems because of the lack of frequent support. The SK1 team has been working to reactivate the software though.
Personally, I really like a lot of its features. You can output files with CMYK color profile (something we don't have in Inkscape yet.) But when it comes to creating logos, SK1 doesn't have some important functions that makes our work easier. Smooth paths and useful extensions found in Inkscape to name a couple.
SK1 is good if you want to try something new and need to output files in CMYK.
#3 Gravit Designer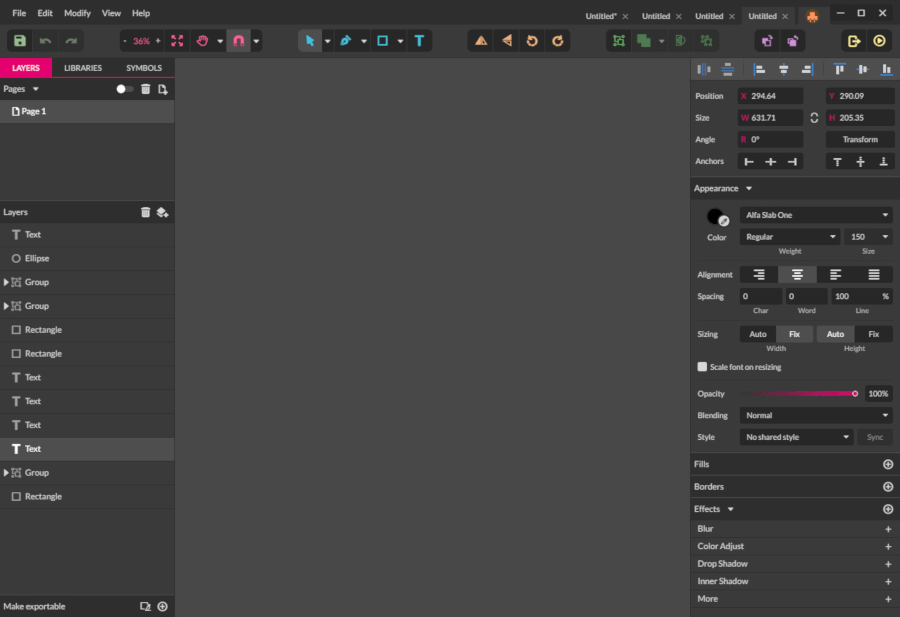 Gravit Designer is a revolution! A vector software you can use in your web browser. That not only makes it a logo design software for Ubuntu, but a viable option for all operating systems as well, and it's free to use. Gravit allows you to create logos and apply your design knowledge. I've tried it a little bit myself and it's really good. The most important tools for creating logos are there, the modern UI is refreshing, and everything we need can be accessed on their website.
Thiago's Pick…
I know that there's many other options for creating logos with Ubuntu, but these are the 3 main players for the time being. GIMP and Krita are worthy alternatives to Photoshop when it comes to raster design, but logos should always be made in vector format.
After analyzing all 3 options, my top pick would be Inkscape.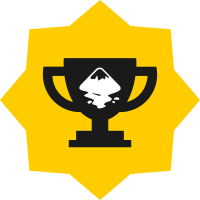 Inkscape is the easier and more powerful logo design software for Ubuntu and Linux distributions. Inkscape may not be the most lightweight application, but it's absolutely the software with the more intuitive interface, and most importantly, it has everything you'd need for creating great, professional-grade logos.
Become A Master of Inkscape!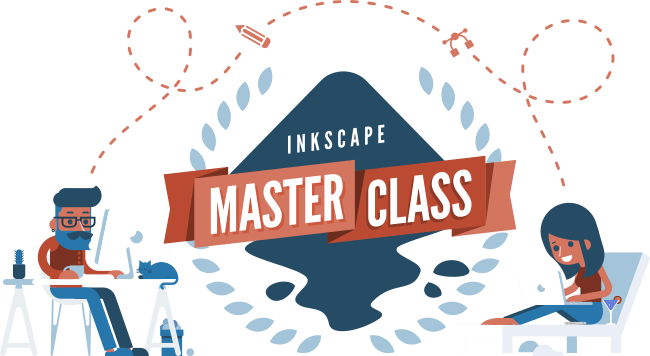 Want to learn more about how Inkscape works? Check out the Inkscape Master Class – a comprehensive series of over 50 videos where I go over every tool, feature and function in Inkscape and explain what it is, how it works, and why it's useful.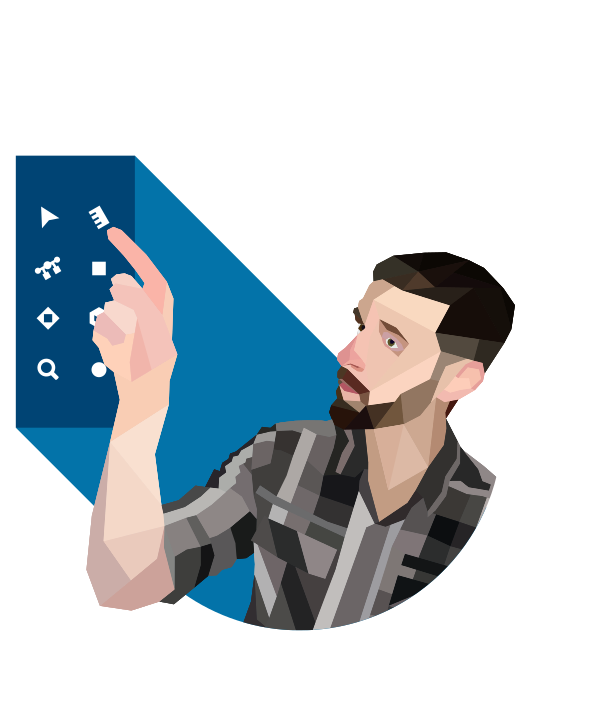 Want Me To Design Your Logo?
I'm Nick, and I design logos. I can help you enhance your image and make an impactful impression with some next-level branding. Check out my portfolio to see how I've helped others and learn more about how I can do the same for you.

---
Logos By Nick LLC is a participant in the Amazon Services LLC Associates Program, an affiliate advertising program designed to provide a means for sites to earn advertising fees by advertising and linking to Amazon.com. As an Amazon Associate I earn from qualifying purchases. Read affiliate disclosure here.