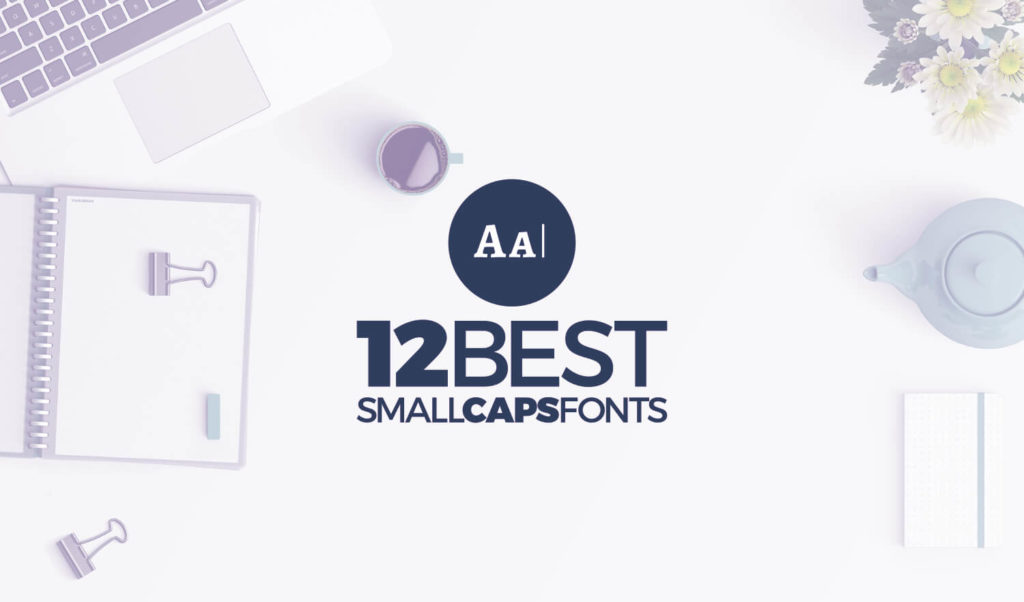 My 12 Best Small Caps Fonts | Free Downloads
My 12 Best Small Caps Fonts | Free Downloads
https://logosbynick.com/wp-content/uploads/2018/08/best-small-caps-fonts-1024x602.jpg
1024
602
Logos By Nick
Logos By Nick
https://logosbynick.com/wp-content/uploads/2018/08/best-small-caps-fonts-1024x602.jpg
A small caps font is any font in which both the uppercase and lowercase variations of a letter are capitalized. The best small caps fonts do so while maintaining a consistent weight throughout each letter.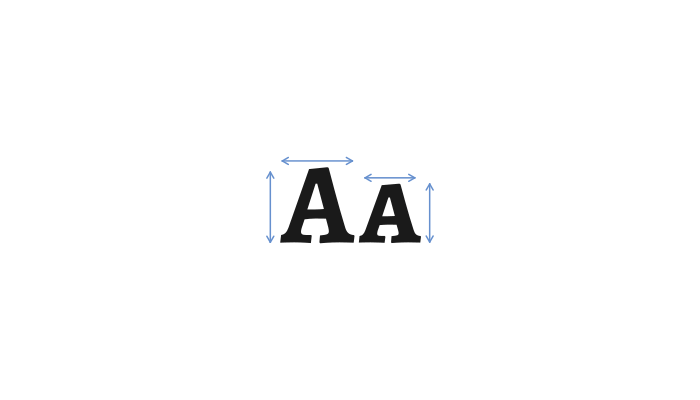 The above image depicts both an uppercase and a lowercase letter A. Notice how they're both capitalized though.
A common rookie mistake is trying to emulate this effect yourself by scaling up your desired uppercase letters individually…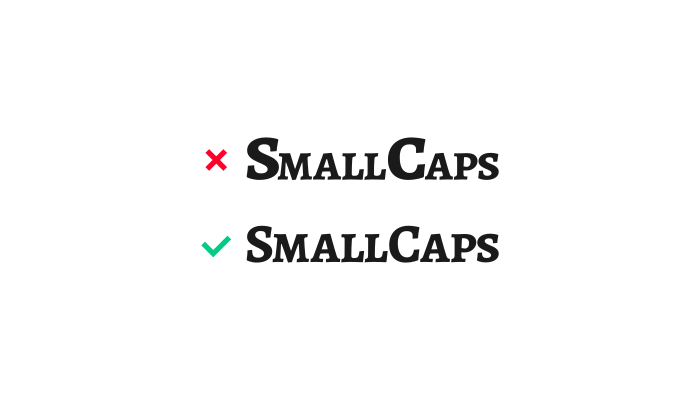 The problem with this approach is that it results in the uppercase letters being a heavier weight than the lowercase letters, which looks inconsistent and unbalanced. If this sort of style is something you desire, the best approach is to simply use a small caps font to begin with.
Best Small Caps Fonts
Here's some of my favorite small caps fonts that I like to use myself. All fonts chosen are free to download and use both personally and commercially. Simply click the image to be taken to the download page.
Cinematografica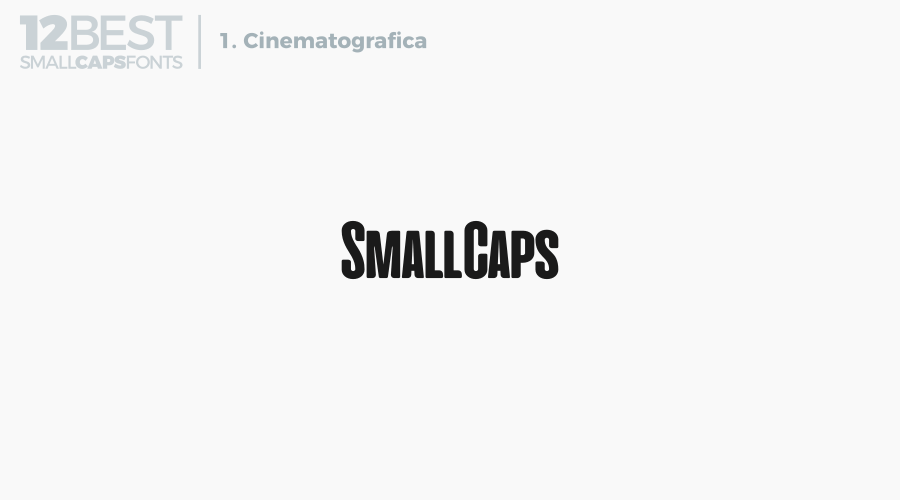 Cinematografica is a clean, heavyweight font that works great for logos.
Alegreya SC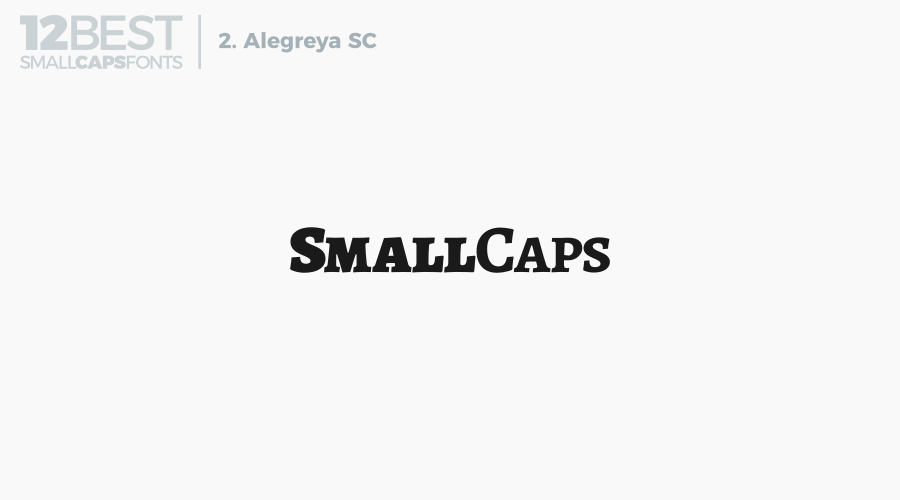 Alegreya is a relatively casual serif style font that comes in a variety of weights, which I love taking advantage of when designing logos.
Aller Display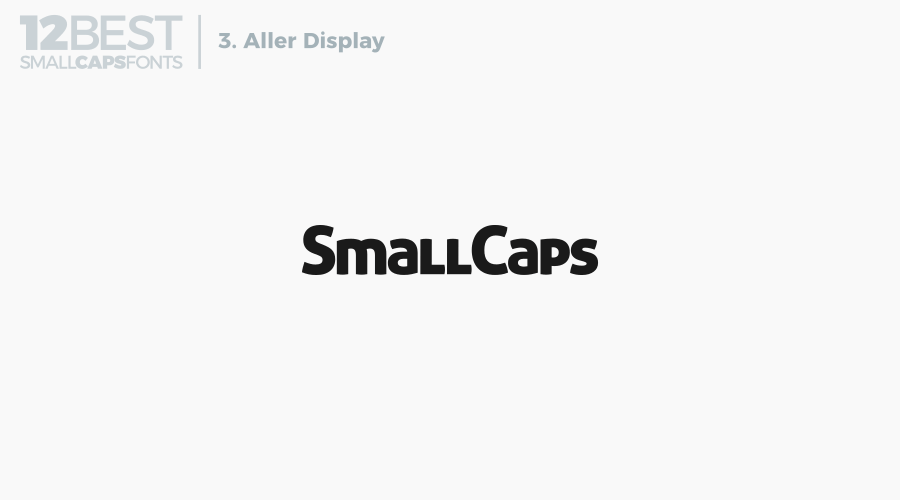 Aller Display is more of a casual sans serif type. It has a heavy weight, which I like, but not all of the letters (as evident in the above image) are caps — particularly the M and the A. Still one of the best small caps fonts in my opinion though.
Optimus Princeps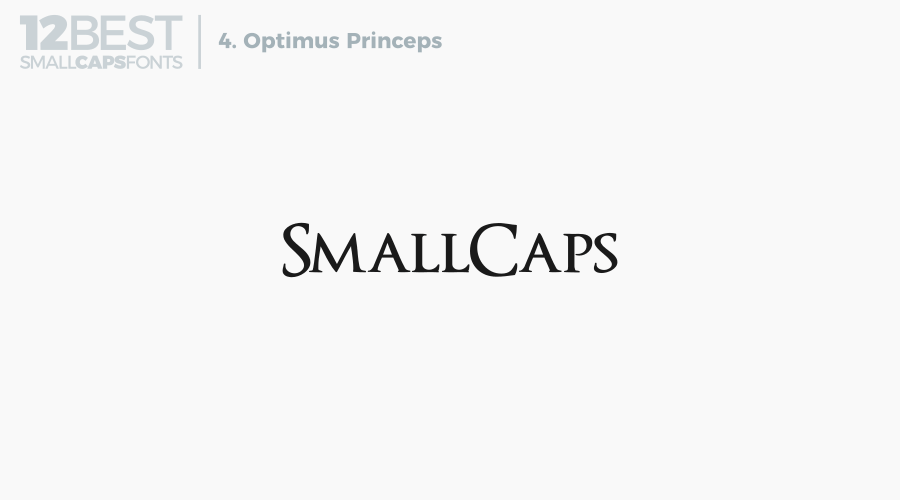 Optimus Princeps is a classic small caps font that I've been using for years. It's a favorite for use in branding in more traditional industries, like finance and real estate.
Spinwerad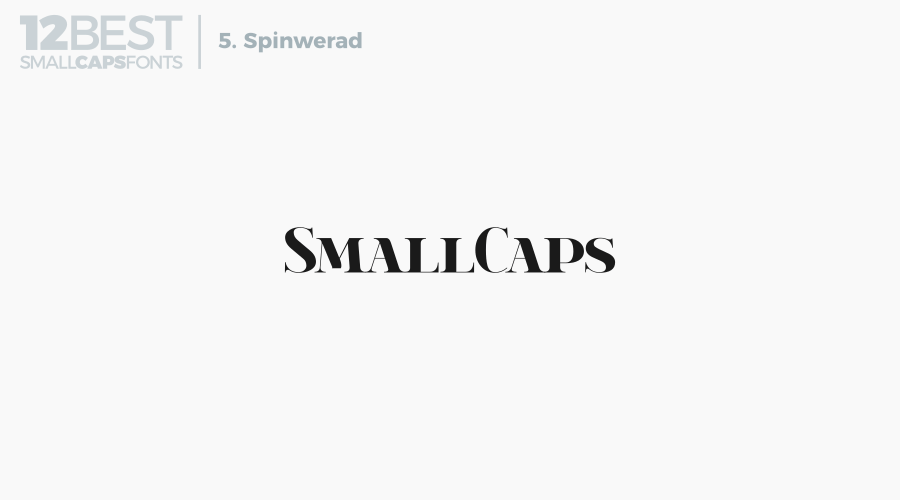 As mentioned in a previous post about the best modern serif fonts, Spinwerad is a clean, tasteful serif font with character, and it's certainly one of the best small caps fonts.
Andada SC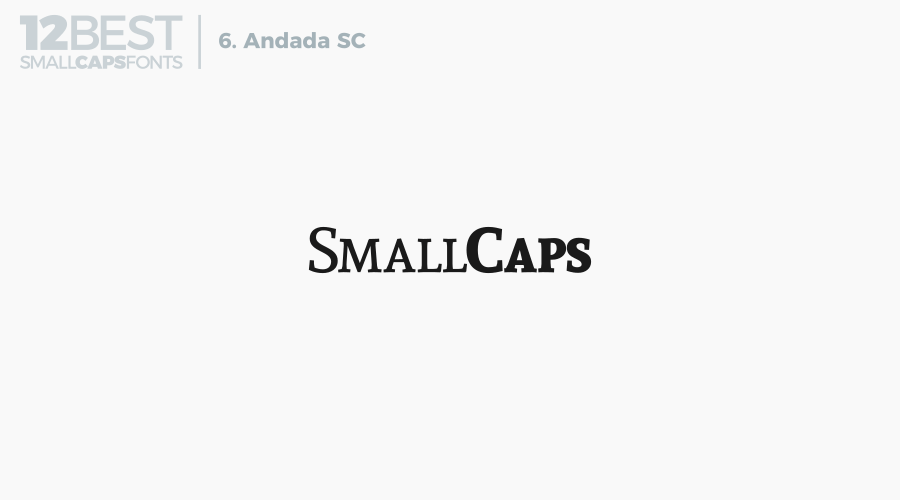 Another serif style small caps font that comes in a variety of weights. Make sure to download them all!
Datalegreya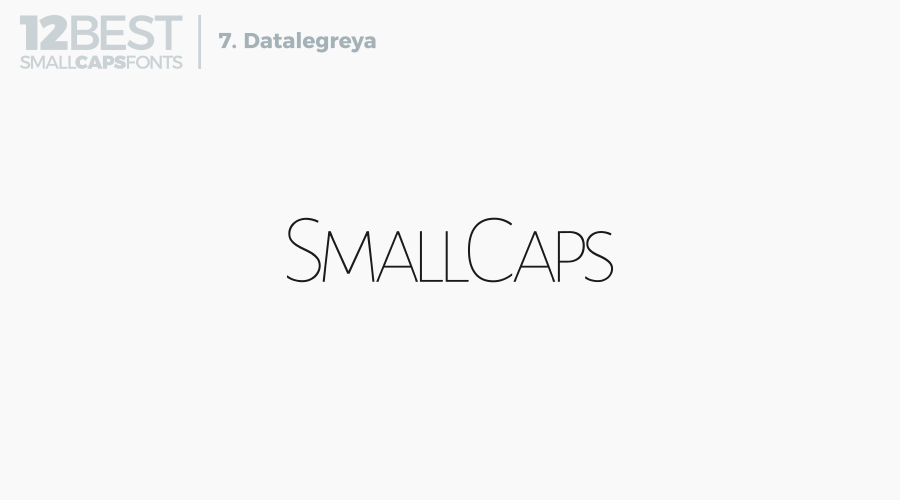 A sans serif small caps font with a very light weight, in case that's what you're after.
Delicious SC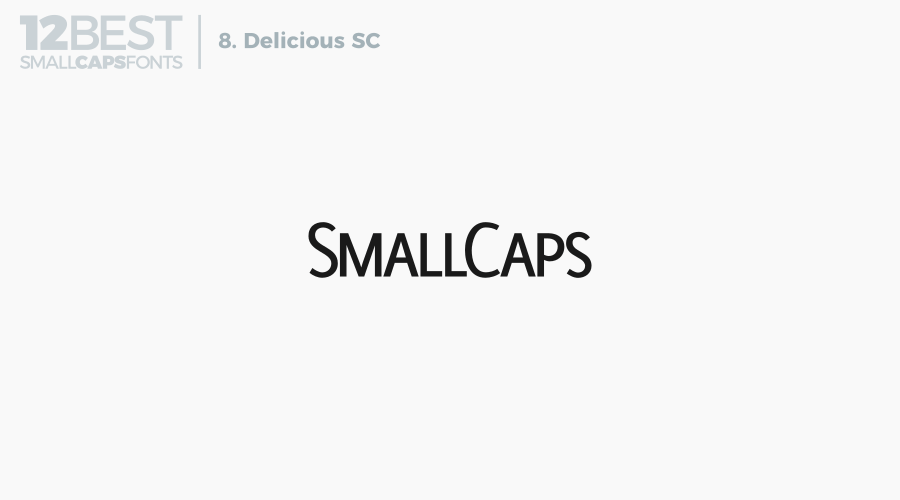 A very clean, simple sans font. It almost looks like it could belong to the Helvetica family.
Carrois Gothic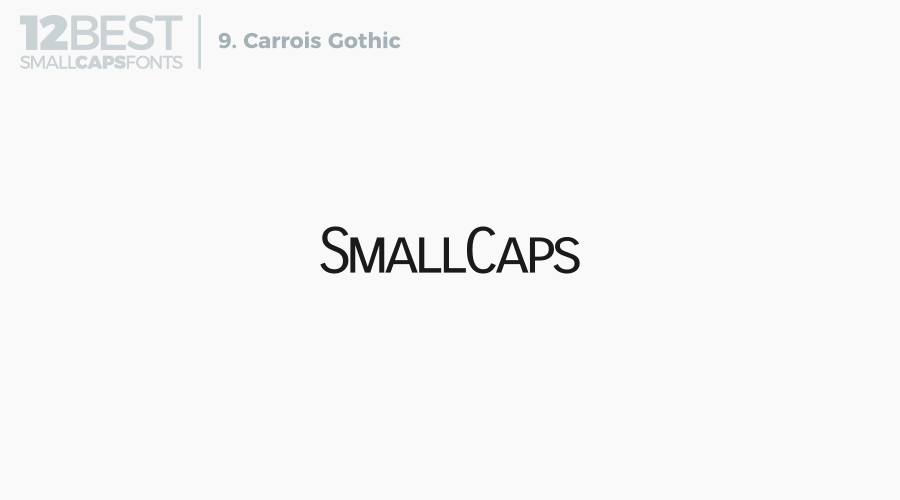 Another simple, sans style small caps font. This one is on the lighter side, so maybe not best to use for logos, but it would work great in headings.
Norwester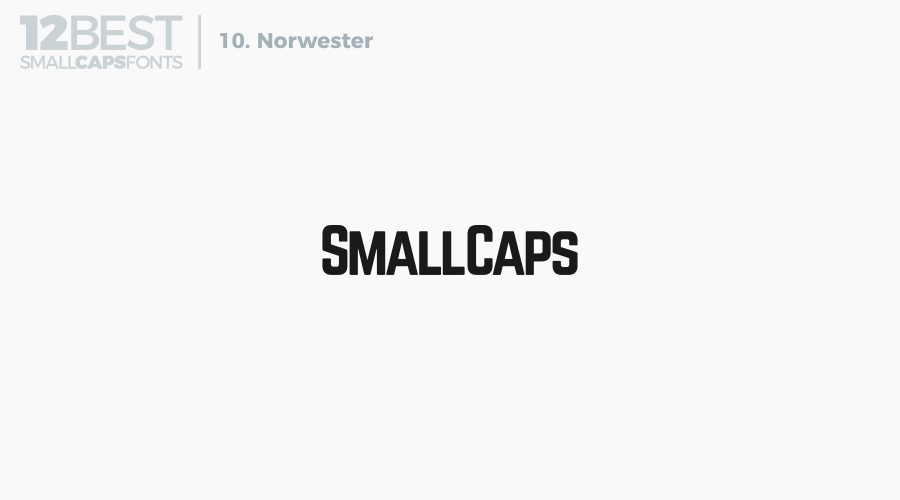 A heavyweight font with somewhat of a masculine — almost industrial — sort of appeal.
Playfair Display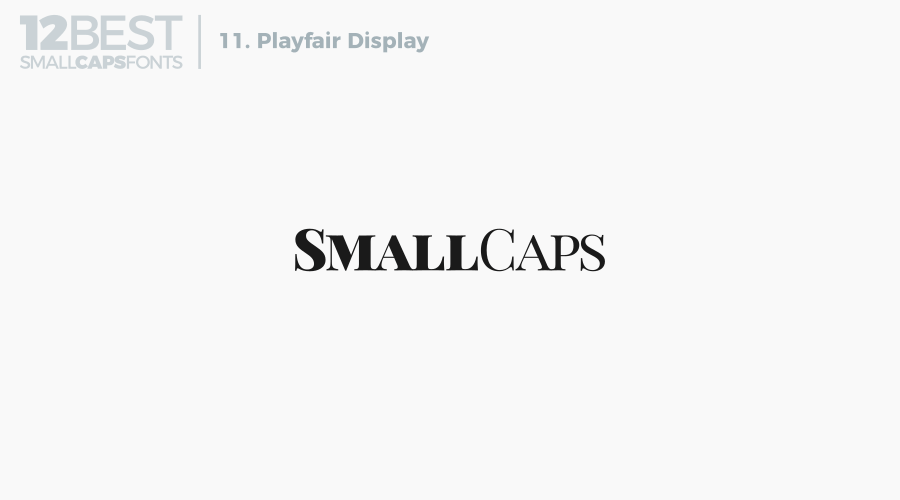 Playfair Display is an elegant-looking serif font that comes in a variety of different weights.
Forque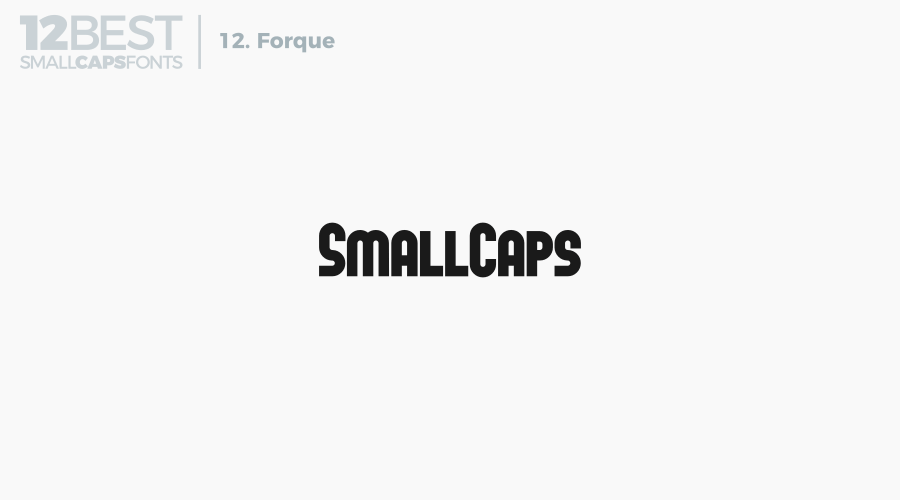 Finally, we'll wrap up out list of the 12 best small caps fonts with Forque — a heavyweight typeface with a somewhat casual appeal.
Logos By Nick LLC is a participant in the Amazon Services LLC Associates Program, an affiliate advertising program designed to provide a means for sites to earn advertising fees by advertising and linking to Amazon.com. As an Amazon Associate I earn from qualifying purchases. Read affiliate disclosure here.