How To Use A Drawing Tablet in Inkscape
How To Use A Drawing Tablet in Inkscape
https://logosbynick.com/wp-content/uploads/2020/05/drawing-tablet-inkscape.png
800
470
Logos By Nick
Logos By Nick
https://logosbynick.com/wp-content/uploads/2020/05/drawing-tablet-inkscape.png
In this tutorial I'll be demonstrating how to use a drawing tablet in Inkscape. The setup should be quick and seamless if you're a Windows 10 user and you're using a modern device.
Drawing Tablets
Drawing tablets allow you to create freehand digital art the same way you would with a pencil and paper. Last year I wrote a post about my experience with a Wacom Intuos tablet and how well it worked with Inkscape.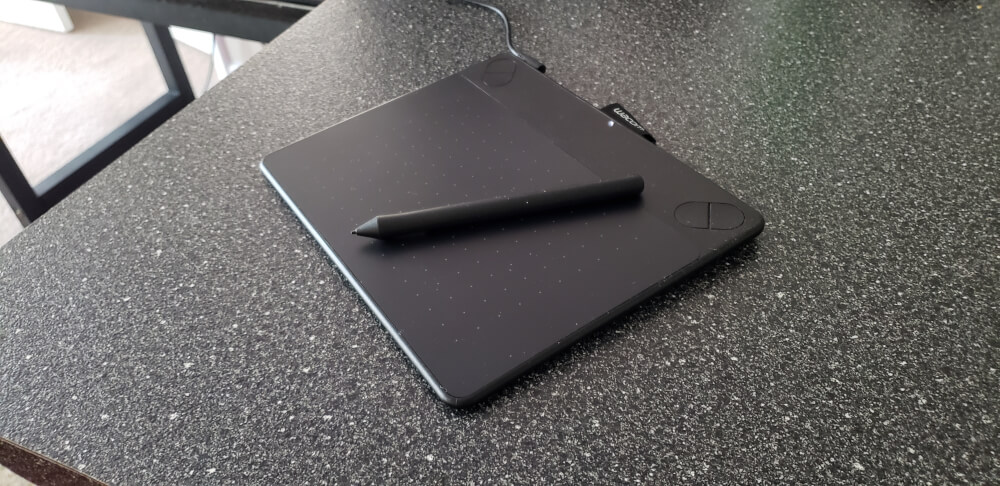 Tablets work very similar to how a mouse or touch pad works. The tablet portion of the device corresponds with your screen, and the pen works like a mouse. Hovering your pen over the tablet will allow you to move the cursor around on your screen the same way you would with a mouse. Drawing on the tablet with your pen registers on your computer screen the same way clicking and dragging with your mouse would.
The pen of this particular device comes equipped with 2 different buttons, each of which you can program to do anything you want.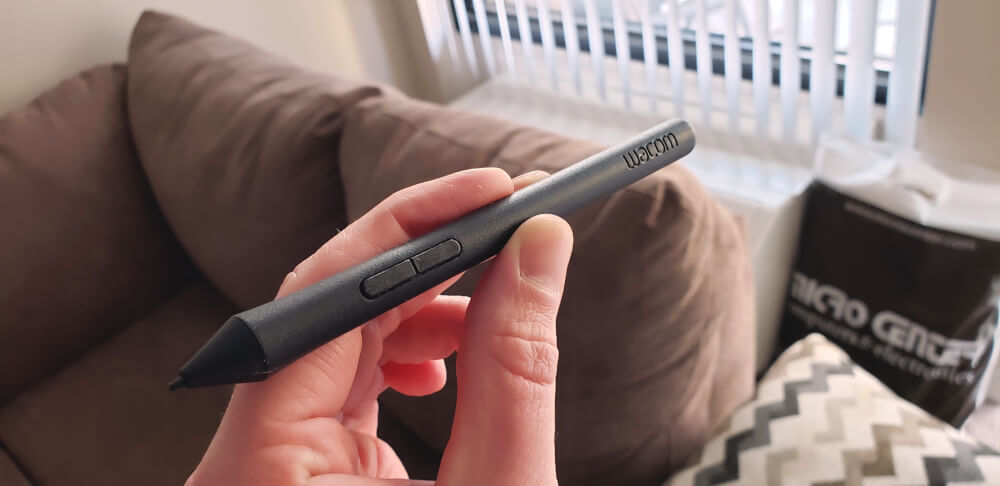 I like to set the top button to represent control + z or "undo". This makes it easy to quickly undo brush strokes while holding the pen, without having to use the keyboard or mouse. Check the video tutorial at the top of the post for instructions on how you can do the same with your Wacom tablet.
Installing Your Drawing Tablet
If you're a Windows 10 user and you're using a Wacom device, you should be able to plug the device directly into a USB port and use it right away without having to install any drivers. This was the case for me anyway. If that doesn't work for you then you may have to install some drivers. You can find instructions for installing your Wacom tablet here if need be.
Using Your Drawing Tablet with Inkscape
Once your tablet is installed, it should work system-wide with all applications, the same way a mouse would. You don't have to install it in Inkscape particularly. You can just open up Inkscape and start working just like you normally would with a mouse.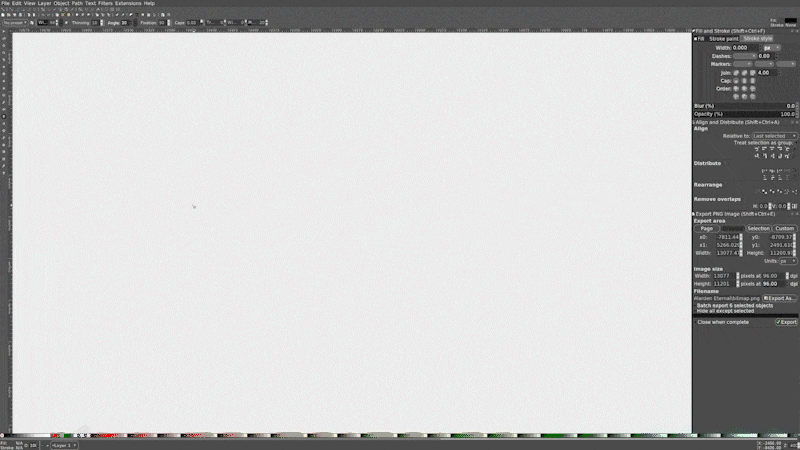 I find drawing tablets to be really convenient when creating calligraphy with the Calligraphy Pen tool or when using custom brushes in Inkscape. A drawing tablet can also come in handy when designing line art tracings, similar to what I did in a previous tutorial about making line art portraits.
Drawing tablets come with a bit of a learning curve. It'll take a while to get comfortable with using them as they're not entirely like using a pen and paper. It should make your digital art easier to create once you've gotten a feel for it though.
If you have any questions leave a comment below. As always, thanks for watching!
Become A Master of Inkscape!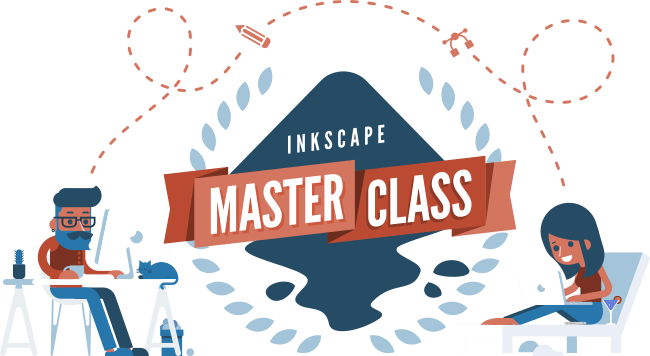 Want to learn more about how Inkscape works? Check out the Inkscape Master Class – a comprehensive series of over 50 videos where I go over every tool, feature and function in Inkscape and explain what it is, how it works, and why it's useful.

Logos By Nick LLC is a participant in the Amazon Services LLC Associates Program, an affiliate advertising program designed to provide a means for sites to earn advertising fees by advertising and linking to Amazon.com. As an Amazon Associate I earn from qualifying purchases. Read affiliate disclosure here.