In this post I'll be sharing a free vertical business card template in PSD format that I recently designed and am offering for download, free of charge. The PSD file can be edited with Photoshop and GIMP. I've also included other editable formats though.
Vertical Business Card Template
I've created and uploaded various free branding templates to this site in the past — including business card designs — but none of them have ever been vertically-oriented until now.
There's something about vertical business cards that appeals to me. I think it's because they stand out and request an additional layer of attention from the person holding them. The design I created is as follows…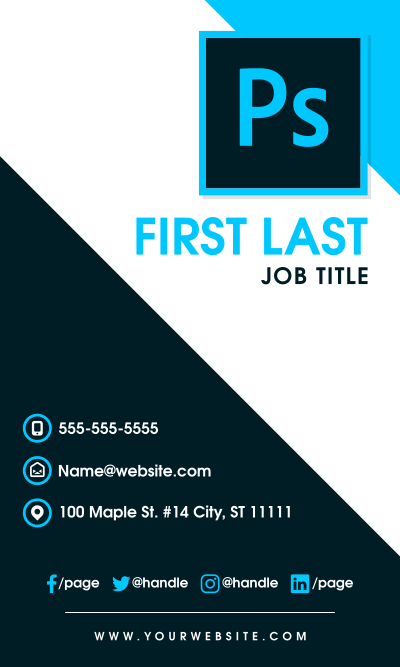 Simply replace the logo with your own and update the branding, colors, and contact info to reflect your own.
As you can see, there's a designated area for the name, job title, phone number, email address, physical address, and social media handles for Facebook, Twitter, Instagram and LinkedIn. If there's other platforms you'd like to include though you can download my pack of vector social media icons here.
Vertical Business Card Size and Specifications
The free vertical business card template PSD is sized at US Standard 3.5″ x 2″ with a 0.25″ bleed, which is quite standard among most print shops. This template was designed specifically to be compatible with VistaPrint's specifications for business cards.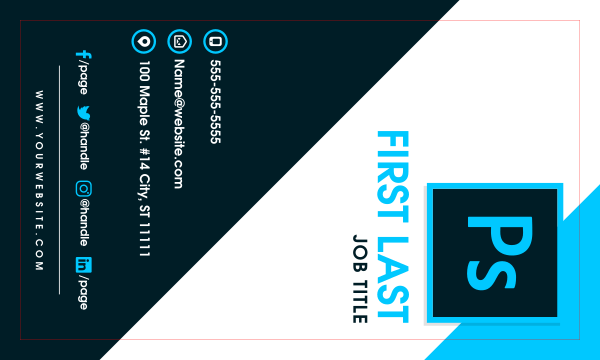 As you can see in the template preview above, the design is vertical but the document is horizontal. This is is required for printing vertical business cards because this is the format in which they're typically printed. The text is still editable.
You'll notice that there's a red outline going around the edge of the design. This represents where the bleed cutoff is and is not part of the actual design itself, so make sure to delete it before exporting it for print. And make sure that all important info and design elements remain within the area of that red outline, because everything outside of it will be cut off by the printers.
Free Template Download
The free vertical business card template in PSD format can be downloaded here: vertical-business-card.zip
I've also included SVG and AI formats so that the design can be edited in Inkscape and Illustrator as well.
The font used is called Tex Gyre Adventor, so make sure to download and install that font before opening the design. Enjoy!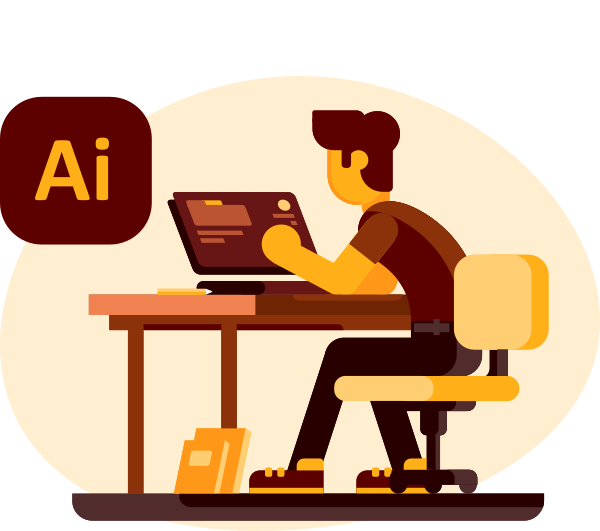 Become A Master of Adobe Illustrator!
Want to learn more about how Adobe Illustrator works? Check out my Illustrator Explainer Series - a comprehensive collection of over 100 videos where I go over every tool, feature and function and explain what it is, how it works, and why it's useful.
This post may contain affiliate links. Read affiliate disclosure here.