Custom Text Treatment for Logo Designs using Inkscape
Custom Text Treatment for Logo Designs using Inkscape
https://logosbynick.com/wp-content/uploads/2020/05/custom-text-inkscape.jpg
800
470
Nick Saporito
Nick Saporito
https://secure.gravatar.com/avatar/d9a1bc4f29b2352da1ce14ad033328ab?s=96&d=mm&r=g
In this tutorial I'll be demonstrating how you can use Inkscape to give your logo designs a custom text treatment where the letters overlap each other. This can make your logo designs look more personalized than they would if you just used a stock font as-is.
Learn How To Design Logos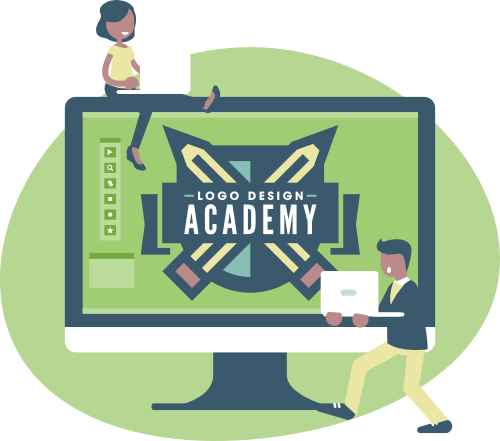 If you want to learn how I come up with logo design ideas, be sure to check out my Logo Design Academy - an interactive 18-part video course where you will learn my entire creative process for coming up with logo ideas and implementing them.

This lesson will also introduce a new feature from Inkscape 1.0, which is the Offset live path effect, so make sure to download version 1.0 before continuing on with this tutorial. You can learn more about some of the new features in another video I made about it.
Custom Text Treatment for Logos
The following is a brief overview of the steps taken to create a custom text treatment for logo designs. For complete step-by-step instructions, please watch the video tutorial at the top of the page.
The first thing we're going to do is generate some text on the canvas. For this demonstration I'm using the word "exact" in all caps and in the Microgramma font. You can use whichever font you'd like though.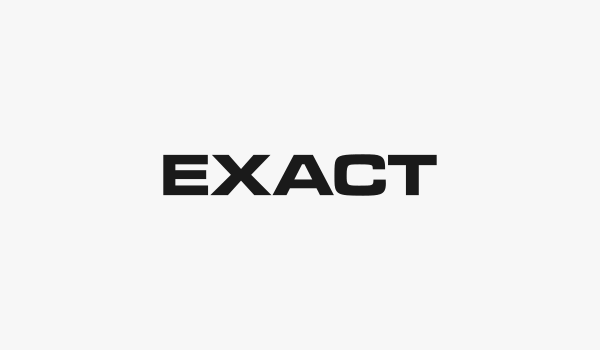 Next, we're going to convert the text to paths, bring the opacity down, and manually adjust the spacing between each letter. This is otherwise known as kerning.
150+ Logo Templates Need a professional logo but have a limited budget? Or are you a designer looking to add to your inventory of design elements? Check out my bundle of 150+ high quality logo templates, all designed by Yours Truly.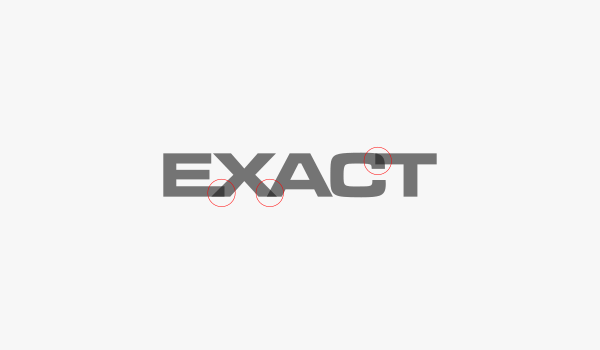 Notice the areas circled in red where the letters overlap. I manually extended the letter E and letter T so that they reached out into their neighboring letters. This is to ensure that I'll be able to get that flush cutoff look I'm going for. This is explained in more detail in the video.
Now we're going to use the new Offset path effect. Create a duplicate of one of your letters, make it green (or any other contrasting color.)
Open up the Path Effects menu (control + shift + 7) and select your green duplicate. Click the plus sign to add a new path effect then select Offset from the list, then click add. This will bring up the setting menu for the path effect.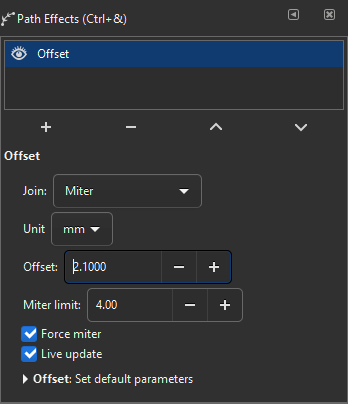 Manually add an offset to your duplicated copy of the letter by clicking the plus symbol next to Offset.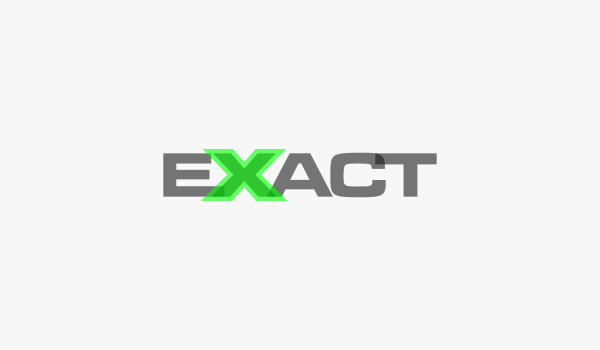 In this example, I will now take the offset letter X and subtract it from the letters E and A using the Difference path operation.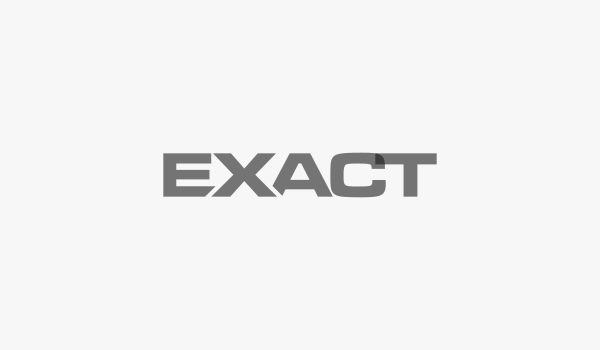 As you can see, the effect has been applied to those letters. All you have to do now is repeat this process on the rest of the letters.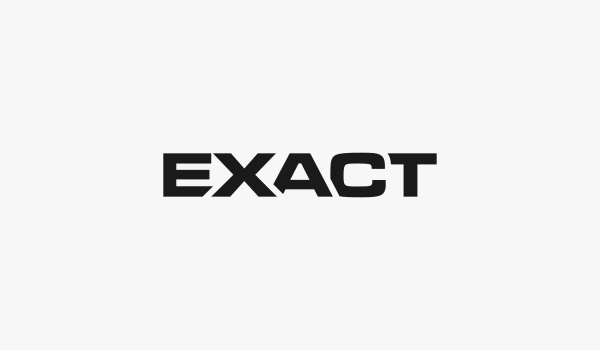 And with that we are finished! We have successfully added a custom text treatment to our logo's text, which helps it look more personalized.
If you have any questions please leave a comment below. As always, thanks for watching!
Become A Master of Inkscape!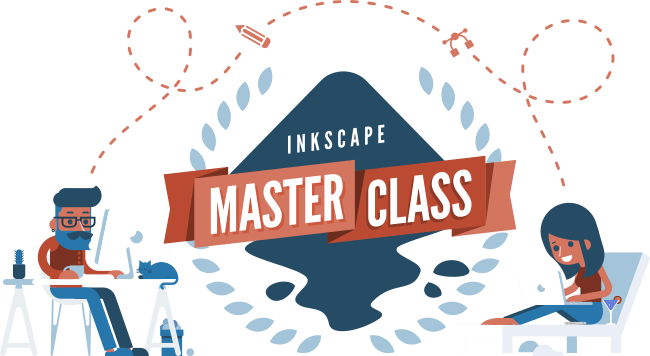 Want to learn more about how Inkscape works? Check out the Inkscape Master Class – a comprehensive series of over 50 videos where I go over every tool, feature and function in Inkscape and explain what it is, how it works, and why it's useful.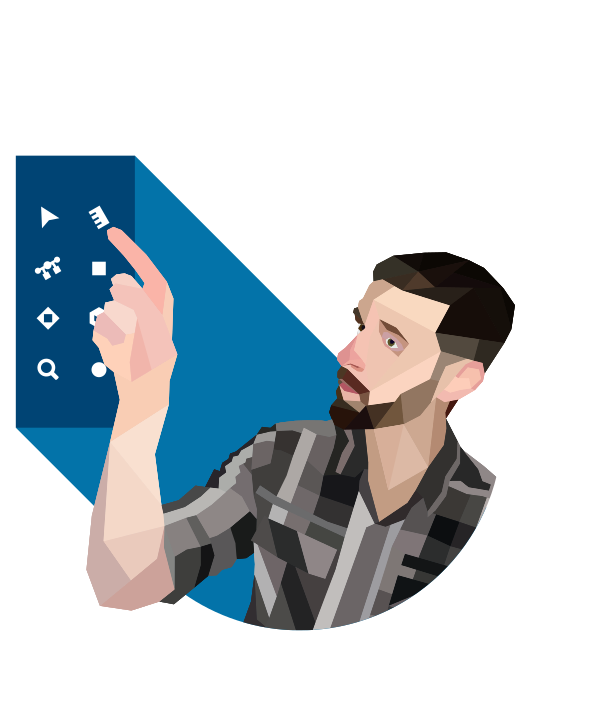 Want Me To Design Your Logo?
I'm Nick, and I design logos. I can help you enhance your image and make an impactful impression with some next-level branding. Check out my portfolio to see how I've helped others and learn more about how I can do the same for you.

---
Logos By Nick LLC is a participant in the Amazon Services LLC Associates Program, an affiliate advertising program designed to provide a means for sites to earn advertising fees by advertising and linking to Amazon.com. As an Amazon Associate I earn from qualifying purchases. Read affiliate disclosure here.