Business cards don't always have to be boring. Today I'll be sharing 21 of the most unique business card shapes, designs, and concepts I've found while browsing the internet.
Unique Business Card Shapes and Deigns
Just to be clear, these designs aren't my own. I did not create them personally, but I'll be crediting and linking to the source of each design.
1. 3D Skyline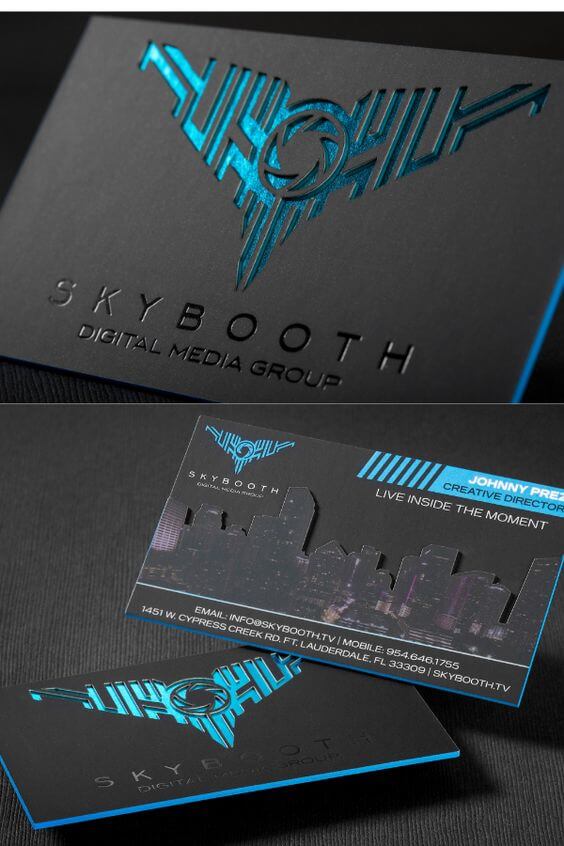 Here's a design that pops — literally. The skyline is raised on a separate piece of material on the back side, the the logo is carved into another layer on the front side.
2. Acrylic Business Card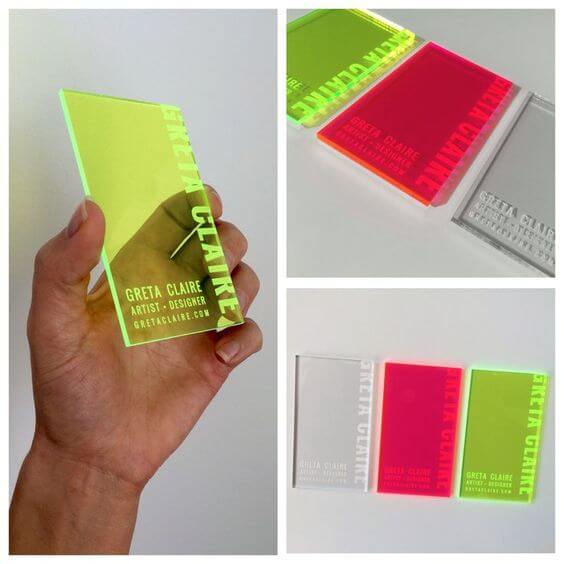 Greta Claire had the brilliant idea of having her business cards printed onto a piece of acrylic. Not only will that catch the attention of the viewer, but I imagine it's durable and will last longer than standard card stock.
3. Architect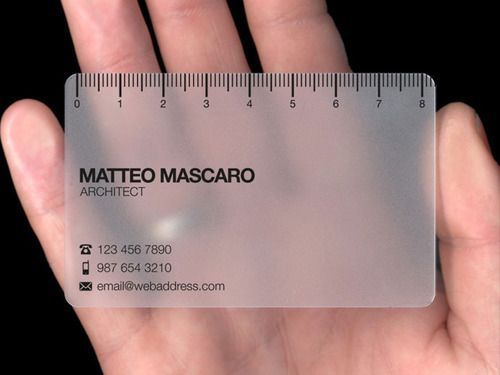 Here's a clever design for an architect that gives their business card some utility in that it has a ruler depicted on the edges. From a design standpoint, I can't imagine how tedious it must've been to get those increments of measurement correct from screen to print.
4. Butcher Knife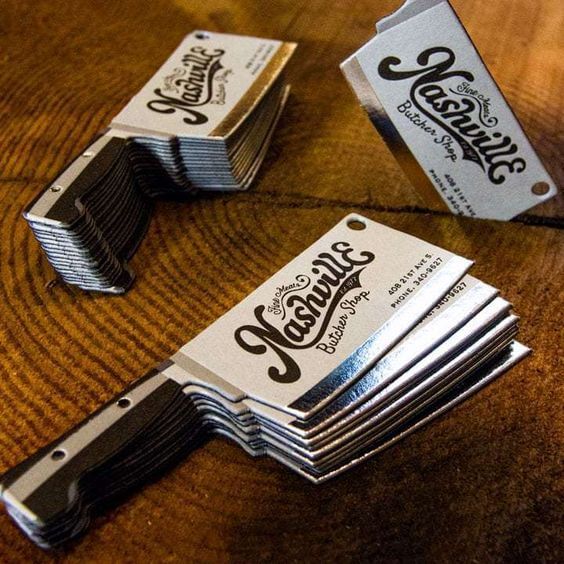 Unique business card shapes like this are a great way to stand out if that's your goal. The reflective foil on the serrated edge of the knife is a nice touch.
5. Cassette Tapes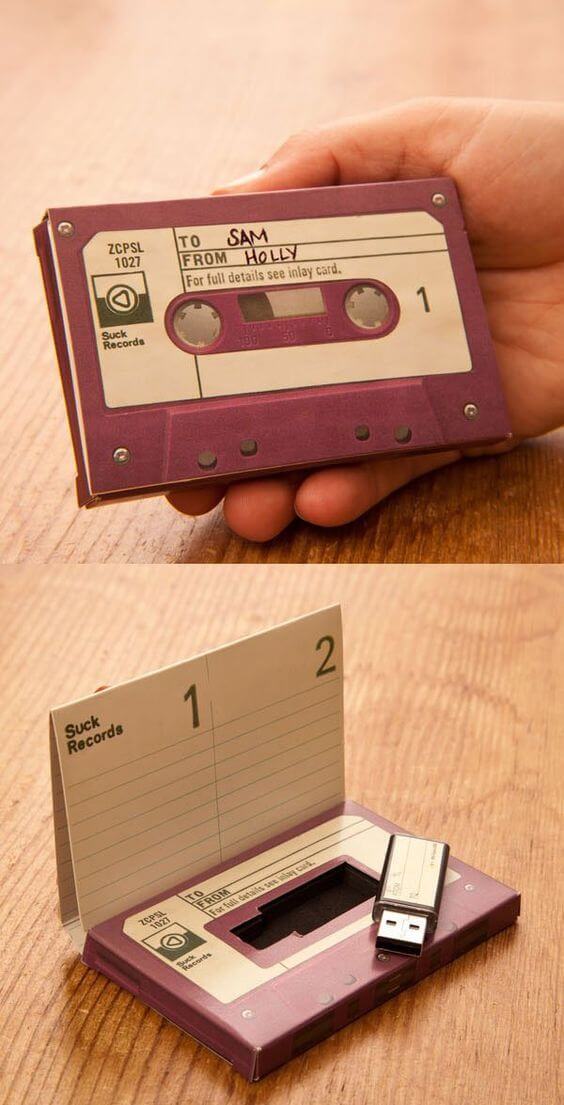 Here's a unique business card design that depicts a cassette tape. It opens up like a book and has a slot for a USB drive, which I suppose you could place a demo reel or portfolio pieces on. That's a lot going on in one business card, and I love the creativity behind it!
6. Coffee Cups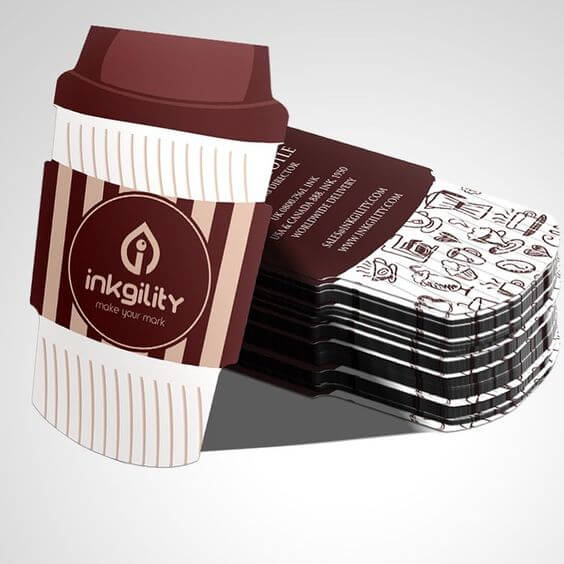 A business card shaped like a disposable coffee cup. I'm not a coffee drinker myself, but I'm sure this must resonate with plenty of people.
7. Cookies

These miniature cookie-shaped business cards by Bitcookie would be a great way to tap into your demographic's sweet tooth.
8. Cooking Utensils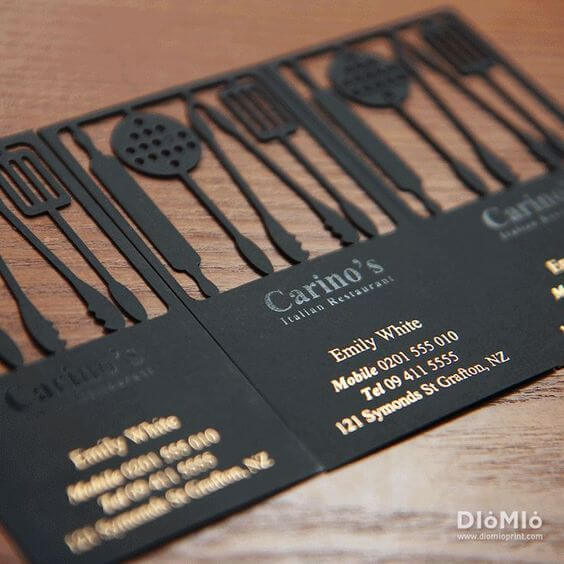 One of the most unique business card shapes I've seen yet, these negative space cooking utensils are a great way to emphasize your attention to detail as a chef.
9. Pop Up Faces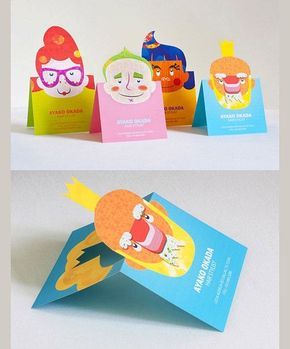 A fun little concept that allows the viewer to fold the business card in half and have a cartoon face pop out at them. Quite the attention-grabber I'm sure.
10. Finger Holes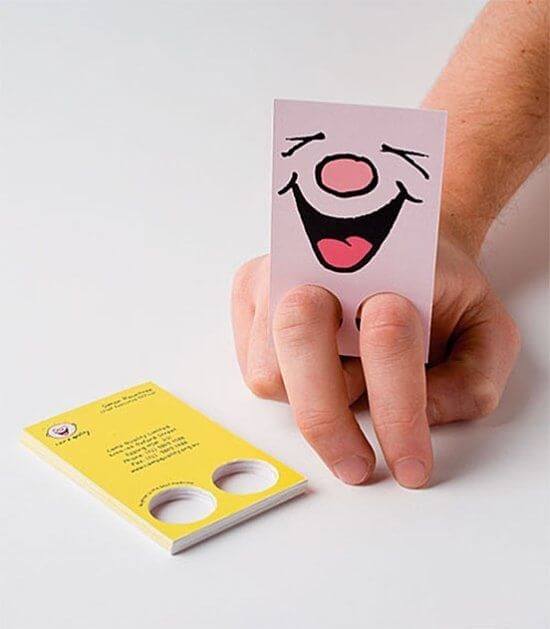 A creative concept that turns a boring old business card into a fun character for the kids to play with.
11. Geometric Business Card Design

This business card uses a cutout of a geometric pattern for a nice, artistic touch.
12. Shopping Bag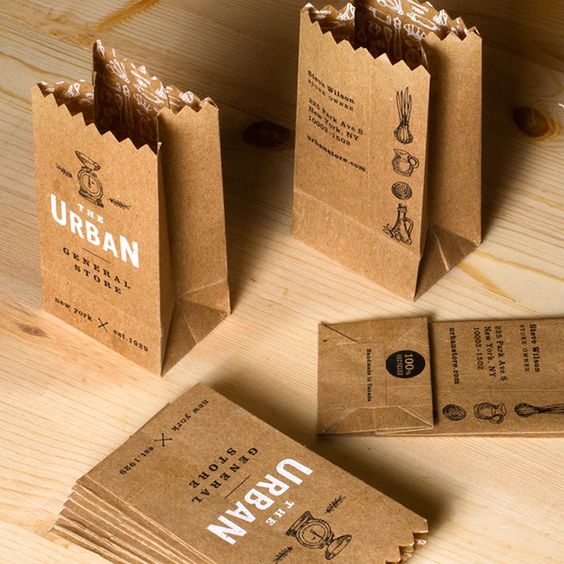 Of all the unique business card shapes I've seen yet, I think this one is my favorite. It's literally a miniature paper shopping bag that folds and opens like a standard grocery bag does. Brilliant.
13. Color Palette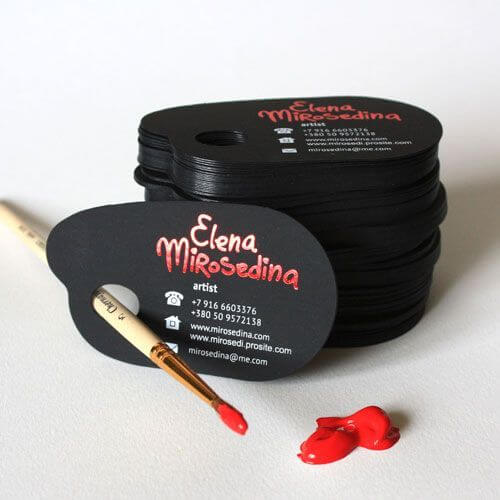 With this business card design that depicts a literal color palette, you can show people that you're an artist rather than tell them.
14. Photographer Business Card Design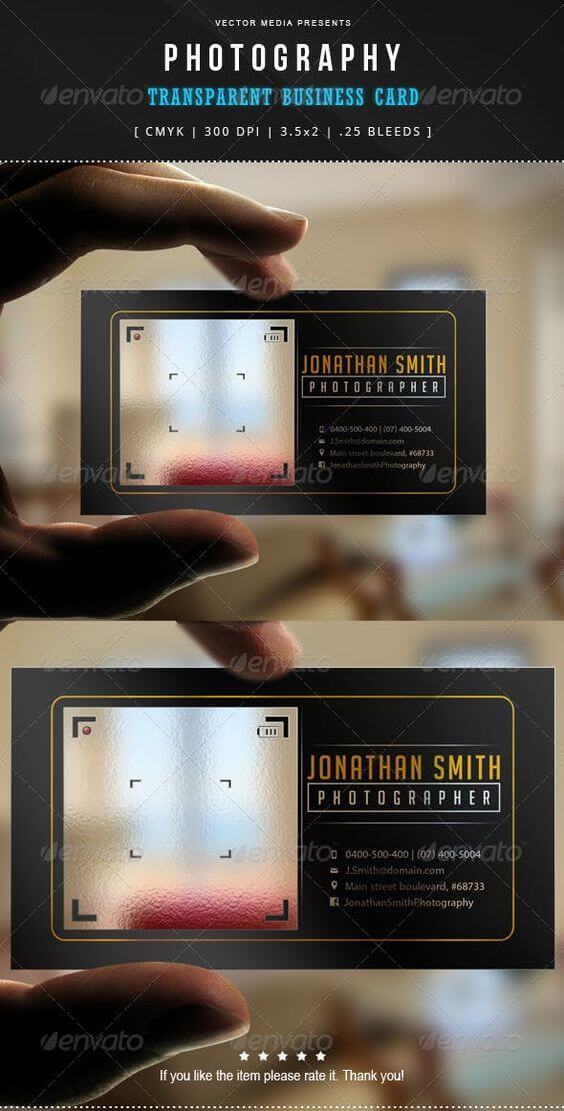 A clever and fun business card design for photographers that depicts a transparent window with photo frames on it. The template for this design can be purchased on Graphic River via the Envato Market.
15. Piano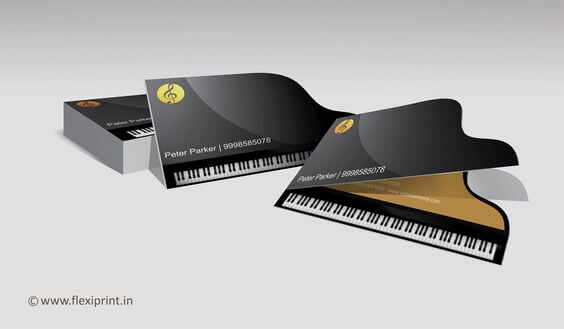 A folding business card design in the shape of a piano, courtesy of Flexiprint.
16. Pineapple Skull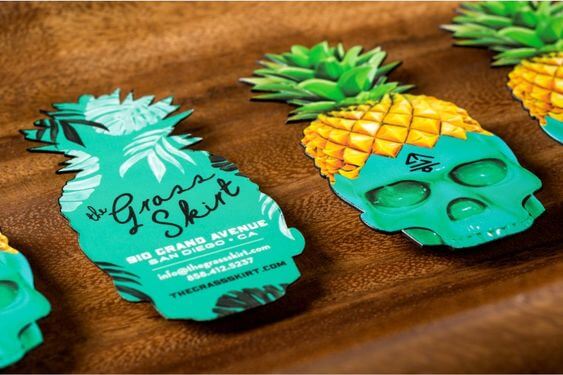 One of the most unique business card shapes I've seen yet — skull/pineapple. Love the attention to detail that went into this one!
17. Reflective Business Card Material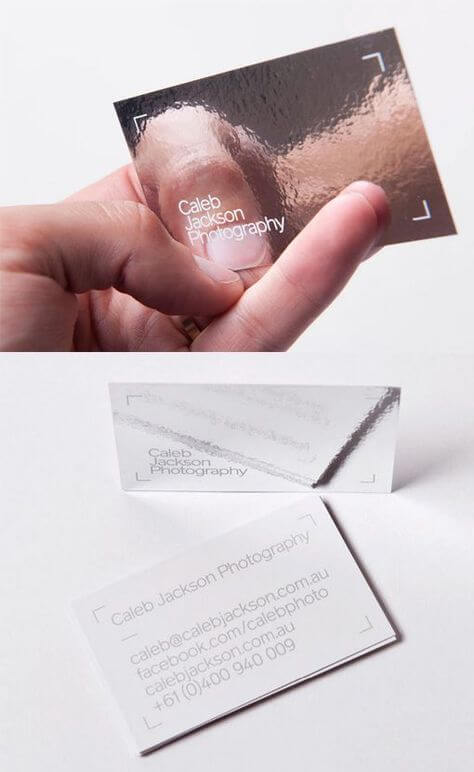 I've seen foil material used on business cards before, but never seen it used in a way that's nearly reflective of a mirror. I imagine this would be great for beauticians and makeup artists.
18. Watermelon Bite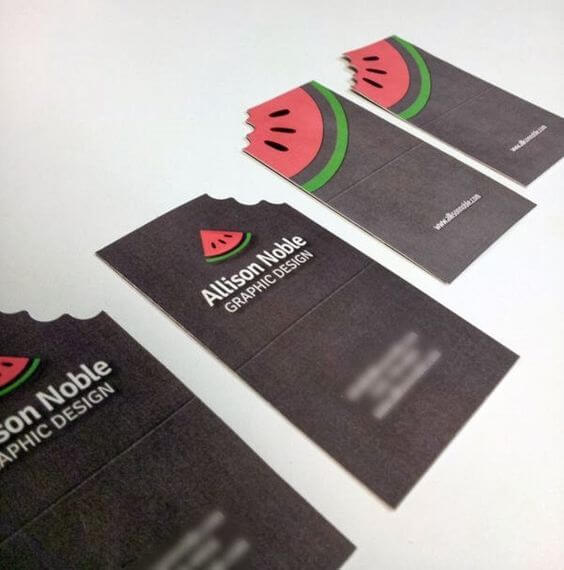 I really like when the design itself interacts with the shape of the card, like what's happening here in this watermelon bite business card design.
 19. Sandwich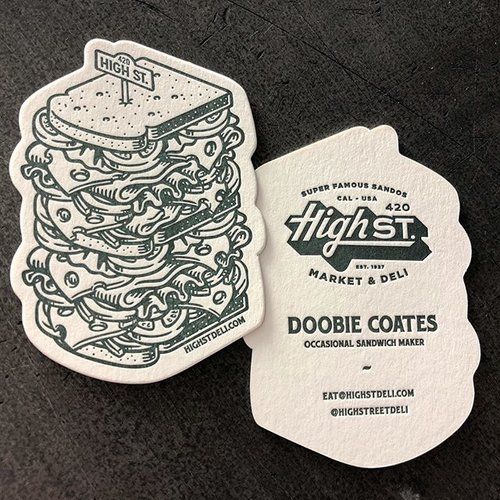 Another food-shaped business card design to add to our list of unique business card shapes.
20. Social Speech Bubble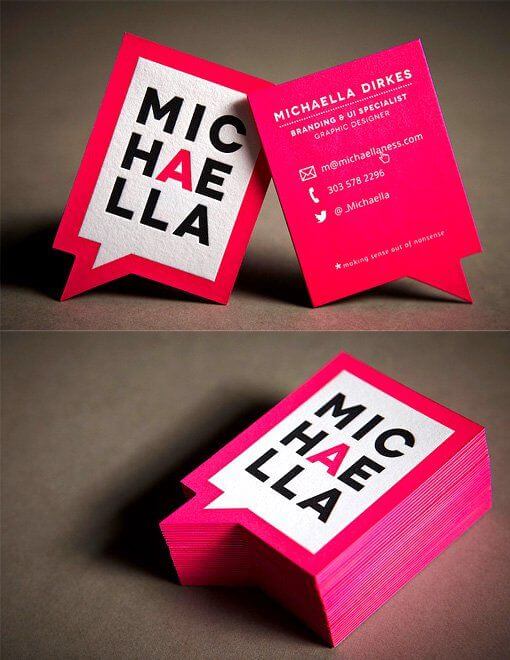 A unique way of telling people what you do, this business card is shaped like a speech bubble to emphasize the social aspect of branding.
21. Take-A-Ticket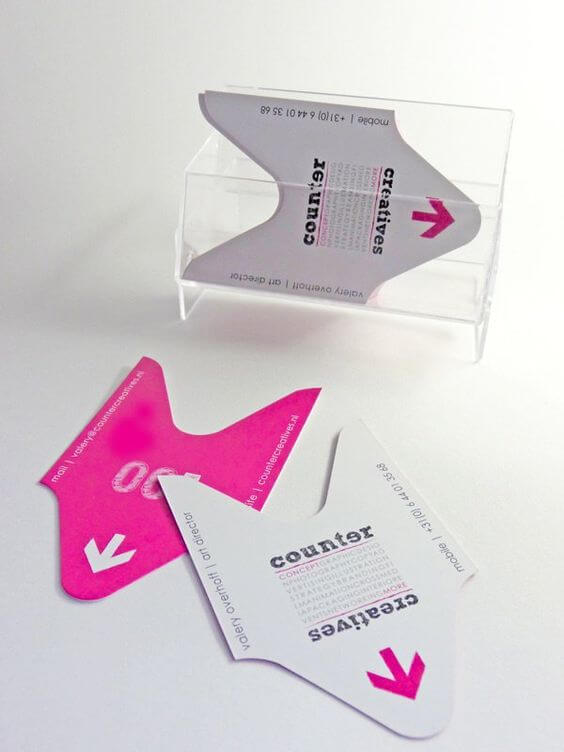 This ticket-style business card is a clever way to play on the double meaning of the name Counter Creatives.
Design Your Own!
Be sure to grab a copy of my free business card template if you'd like to design some creative business cards of your own!
This post may contain affiliate links. Read affiliate disclosure here.