I was recently commissioned to design a logo for Sticky Site Content — a content creation service by writer Colleen Lasham. Services offered include written content for websites, content for articles, advertorials, letters, social media content, and email newsletters.
The "Sticky Site" name refers to optimized content that captures a larger audience and decreases bounce rates. In other words, users will stick around longer for quality content.
Logo Designs
After a bit of design exploration, one of the ideas I came up with was to depict a thumbtack within the negative space of the letter S (for the name.) The thumbtack is a play on "sticking" something in place, which I felt conceptualized the name quite well.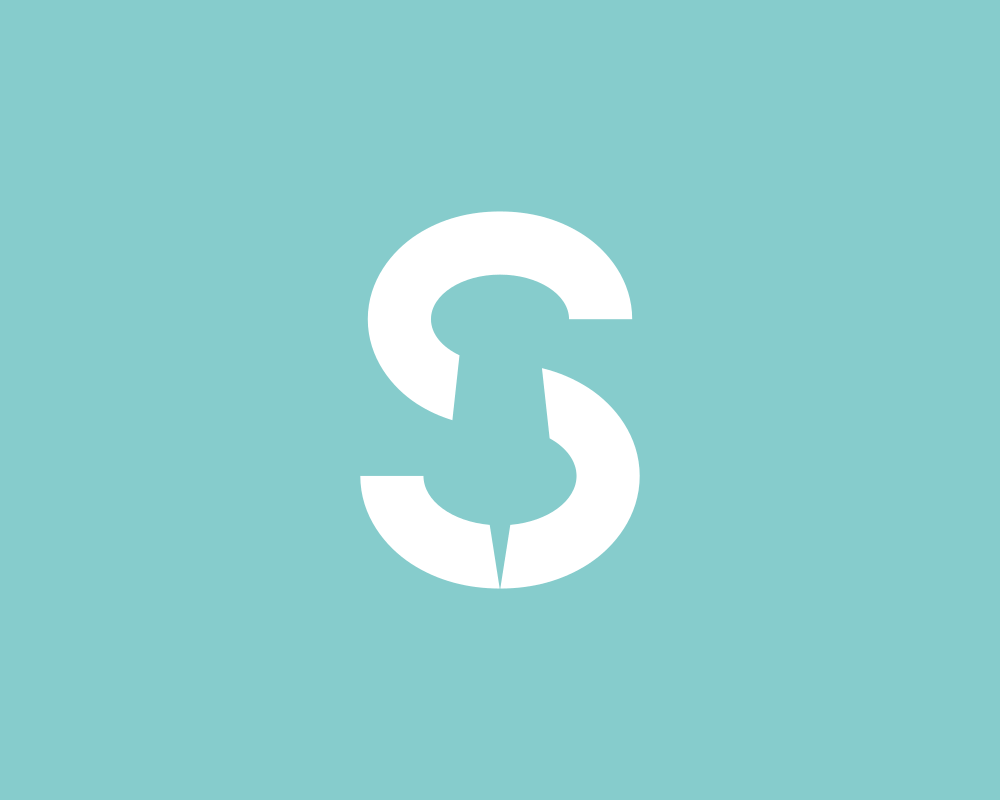 With the iconic mark in place, I developed a wordmark to pair it up with — something that would be consistent with the icon in its simplicity. I went with a combination of Dynalight and Acre — one of my favorite duos from my post about logo font pairings.
At the client's request, I revised the design to make the thumbtack a little more noticeable. The original design is rather abstract, and it's reasonable to assume that the average person wouldn't notice it at first glance. They would instead see a broken letter S.
Here's the first variation I came up with. It depicts the thumbtack with some negative space padding around it…
The second variation is similar to the original, only I gave the thumbtack a fill color so that it's no longer represented by the negative space…
Final Thoughts
I was proud of the cleverness and simplicity of this logo design, so I was excited to get it posted to my portfolio. If you've been following my content and taking my courses for long enough then it's probably no secret that I'm a really big fan of simple, versatile logos that communicate one thing. A common mistake with a lot of logo designs is that there is too much information trying to be communicated. Logos don't need to directly convey a message like a flyer or postcard would, they just need to be a simple and unique icon that can be used to identify a brand.

Want Me To Design Your Logo?
If you're ready to take your branding to the next level and make the best possible impression on your future customers and clientele, stop by my contact page and fill out a brief questionnaire. Once submitted, I'll be in touch within 24 hours to discuss your project further and how I intend to help you.