In this post I'll be sharing a free template for the logo design price sheet that I send to potential clients. This is an incredibly useful and valuable tool that I've been using for the past few years, and I'm certain it has added tens of thousands of dollars to my income over the years that I've been using it.
What Is A Logo Design Price Sheet?
A logo design price sheet is a document that outlines the various different pricing options that you offer for your logo design services. It also provides a brief overview of what your client can expect in terms of timeline, number of design ideas to choose from, revision counts, ownership rights, etc.
Here's a PDF copy of the price sheet that I send to my own clients after they've submitted a design brief. I've omitted my actual prices because they tend to fluctuate, and I consider it sensitive information that I'd rather not make public.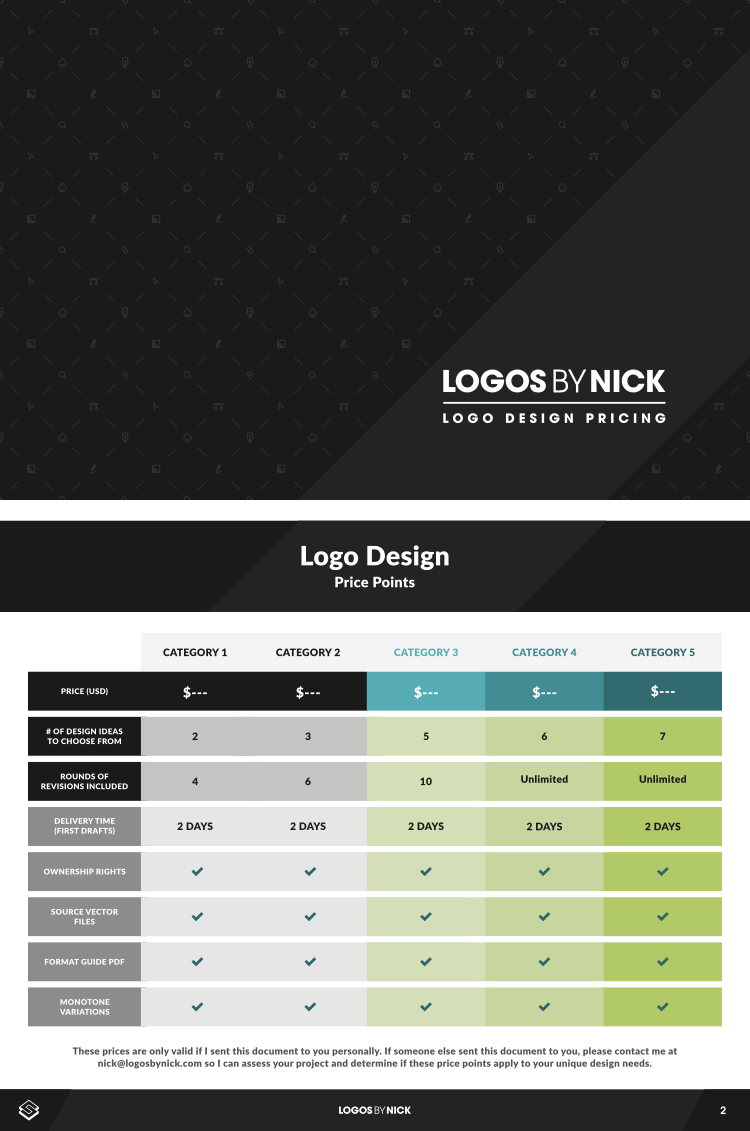 The information covered by the price sheet is as follows…
Number of Design Ideas
Pretty straightforward — how many choices would you like? Some clients know exactly what they want and don't need lots of options. Other clients aren't quite sure what they're looking for and may want to see a large variety of ideas.
Rounds of Revisions
This is the number of changes to the design(s) the client is allowed to make. So let's say they want me to try using a different font, color, orientation, style, etc. That would be considered a revision round.
Revisions are only valid until the design is completed and final files are sent over.
Delivery Time
The is the amount of time in which the client can expect to receive their design ideas, or first drafts as they're called. This time frame is based on when the client makes a payment. I always require payment upfront in order to start a project (and I recommend you do the same,) even if it's just a deposit payment.
Ownership Rights
This indicates whether or not the client will retain ownership of the final designs. All logos that I create are a work-for-hire, meaning the client automatically assumes copyright of the final design as if they created it themselves. I added this section just to assure people that they will own the design because it's actually a really common question I get.
Source Vector Files
This ensures the client that they will receive editable copies of their finished logo in case I, you, they, or anyone else wants to make alterations to the design in the future.
Format Guide PDF
Most clients typically aren't as well-versed in file formats as designers are, so I put together a format guide that I always include with the final files. This outlines all of the different formats I include and how they can best be used. You can read more about that in my post about logo file formats for clients.
Monotone Variations
These are alternate copies of the finished logo, but in all black and all white, which is quite useful for embroidery, engraving, printing, or any other usage that calls for versatility in a logo.
Here's an example of what I mean. The black and white copies are the monotone variations…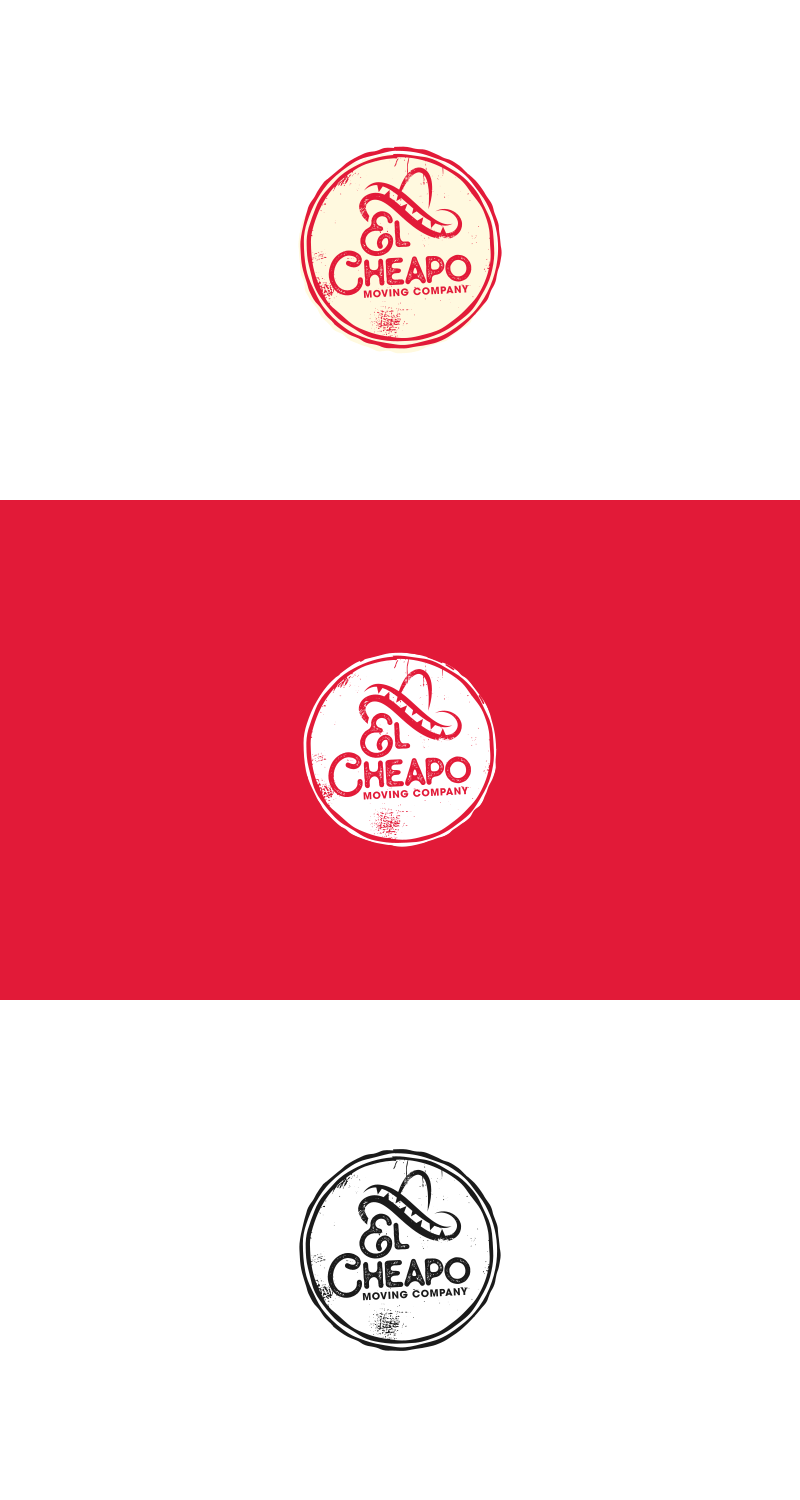 Why A Logo Design Price Sheet Is Useful
Using a price sheet is a good idea for a variety of reasons, but the most important reason is that it gives your client the ability to choose a pricing option that best fits their budget as opposed to giving them a single take-it-or-leave-it price.
As freelancers, the product we sell is our time. The logo design price sheet allows your client to choose how much of your time they'd like to purchase. This works out great for both parties involved because the client gets to choose the best fit for their budget and the designer never has to accept less than their time is worth.
There's two instances in which a price sheet will make you more money…
Clients who have a larger budget than your proposed price. They end up hiring you for one of the more expensive options, which means you'll earn more than you would've if you had given them a single take-it-or-leave-it price because they're willing to pay more if it means they'll get more.
Clients who have a smaller budget than your proposed price. Maybe your take-it-or-leave-it price is beyond their budget. These clients would typically walk and you'd lose out on their business, but if you offer them a lower cost alternative where you won't have to do as much work, you can win them back.
In short, the logo design price sheet empowers your clients by giving them options, and it empowers you by making your services more accessible.
When It's Not Useful
The price sheet is applicable for maybe 80% of the design briefs I receive, but it wouldn't work for the other 20%. All projects are unique, and some are so different than the typical logo design project that a price sheet just wouldn't make sense. A few good examples of this are as follows…
The client already has a logo and they'd like you to make some suggested improvements to it. The price for this sort of job would be different because the price sheet represents the cost of an entirely new design idea, which this isn't.
Any kind of detailed illustrations — characters, mascots, scenery, etc. These sorts of designs tend to require far more time than the standard logo project, therefore your price should reflect that.
The client is a company soliciting multiple designers with an RFP (request for proposal,) which would require you to write up a formal logo design proposal based on a single price. This is sort of like a bidding war between you and competing designers, kind of like what you would do on Upwork.
Price Sheet Template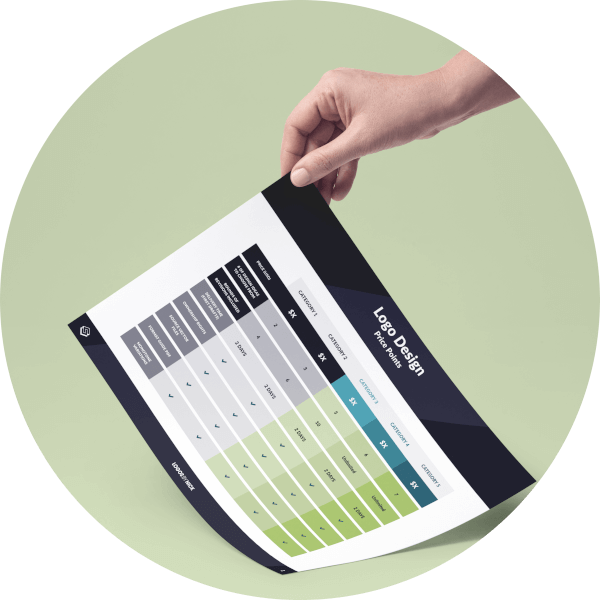 If you'd like to use this wonderful tool for yourself, I've put together a zip folder with some editable files for my own price sheet can be downloaded here: logo-design-price-sheet.zip
This is the very same template and design that I use myself. Simply update it with your own information and you're good to go. Just make sure to download and install the Lato font family first.
Editable Formats
I've included three different editable formats for the logo design price sheet template…
SVG – This is a vector format that can be edited with Inkscape. You'll have to save each page as an individual PDF though, then you can use something like PDFSam to merge them together.
AI – This is the format for Adobe Illustrator users. I already have each page on separate artboards, so you should be able to generate a multi-page PDF without a problem.
PDF – This format can be edited with any software that is capable of editing PDF documents, like Scribus or InDesign
Become A Master of Inkscape!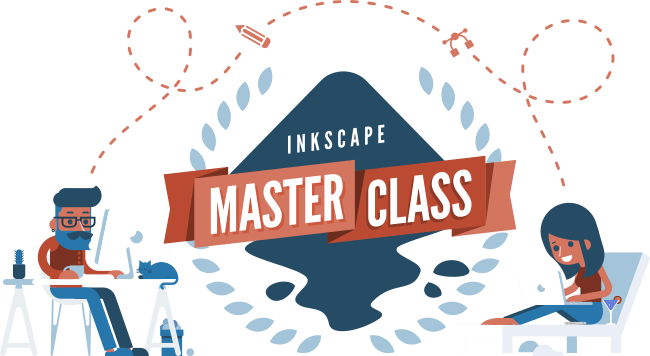 Want to learn more about how Inkscape works? Check out the Inkscape Master Class – a comprehensive series of over 50 videos where I go over every tool, feature and function in Inkscape and explain what it is, how it works, and why it's useful.

Logos By Nick LLC is a participant in the Amazon Services LLC Associates Program, an affiliate advertising program designed to provide a means for sites to earn advertising fees by advertising and linking to Amazon.com. As an Amazon Associate I earn from qualifying purchases. Read affiliate disclosure here.