As a graphic designer I have created plenty of PDF documents, and Inkscape has always been my tool of choice for doing so. Unfortunately there's no way to create a multi page PDF with Inkscape though, but there are some very simple workarounds for accomplishing this. Using these workarounds I've been able to create ebooks, reports, and manuals on many occasionals.
Why Inkscape Doesn't Support Multi Page Documents
Due to the nature of the SVG environment that Inkscape operates in, there is currently no way to create a multi page PDF with Inkscape. However, there are several workarounds that can help.
The reason why Inkscpape can't create multi page documents is because Inkscape works in the SVG environment, and as it currently stands, the SVG format does not support multi page documents. There is good news in that it may be added to SVG 2.0, but for now we'll have to resort to workarounds in order to create a multi page PDF with Inkscape.
For now, we'll either have to settle for a workaround or use something else like Adobe Illustrator or Affinity Designer, both of which allow you to create multi page documents.
Creating A Multi Page PDF with inkscape
In order to create a multi page PDF with Inkscape you must design each page individually and save it as its own individual PDF document. If this sounds daunting then believe me, I hear you! Unfortunately it's the only option we currently have.
Once you've saved your PDF documents, you can then merge them together using any one of a variety of tools. Here are some that I've used personally and would recommend…
1.) PDFsam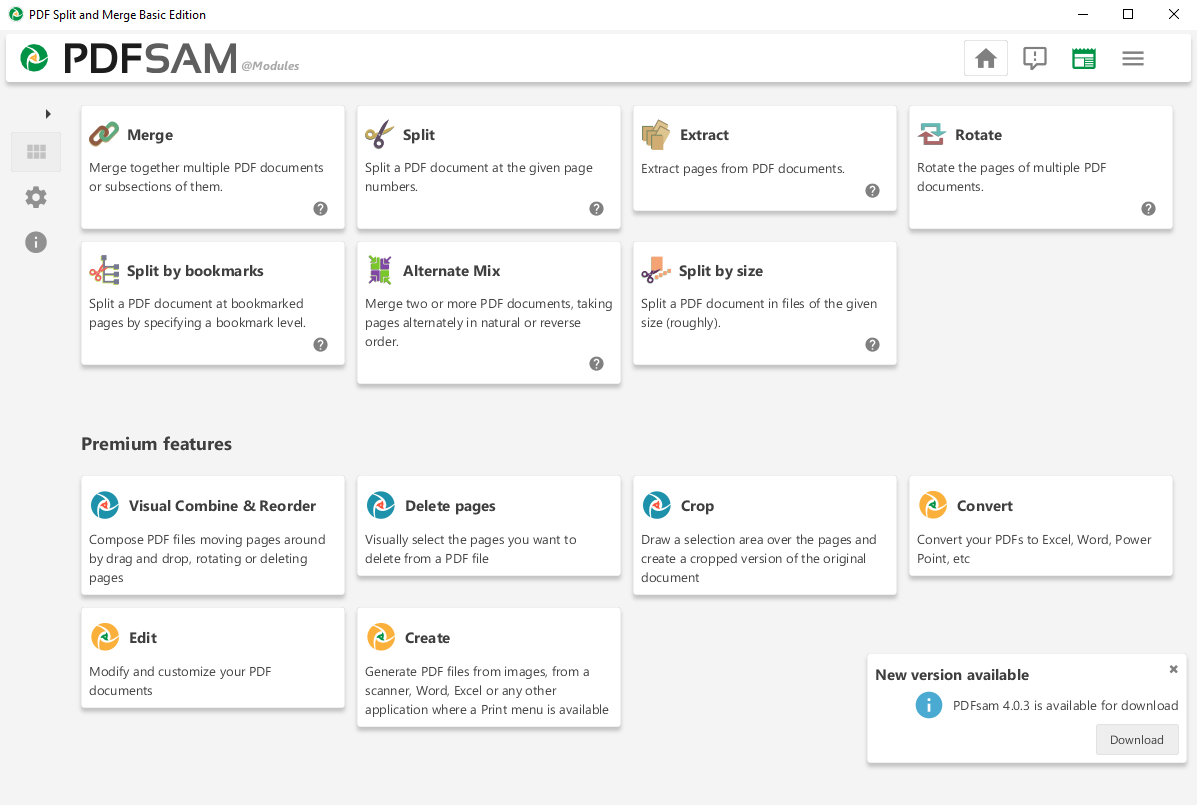 PDFsam is what I currently use and would recommend to anyone using the Windows operating system. PDFsam is a desktop application that allows you to edit PDF documents in a variety of different ways. You can merge multiple documents, split them up into different pages, rotate the pages, etc.
There's a free version and a premium version. I don't know exactly what the premium version does, but if you only need to merge PDF documents then the free version is all you'll need. The software is pretty easy to use and self-explanatory for the most part. All you have to do is select the Merge setting, then click and drag your PDF documents onto the workflow one by one. Then you can choose a title for the document and a location on your hard drive to save it, then click Merge. Once completed, your multi page PDF will be ready to go.
For a demonstration on how it works, check the tutorial video at the top of the page, in which I demonstrate how to create a multi page PDF with Inkscape with the help of PDFsam.
2.) PDF Chain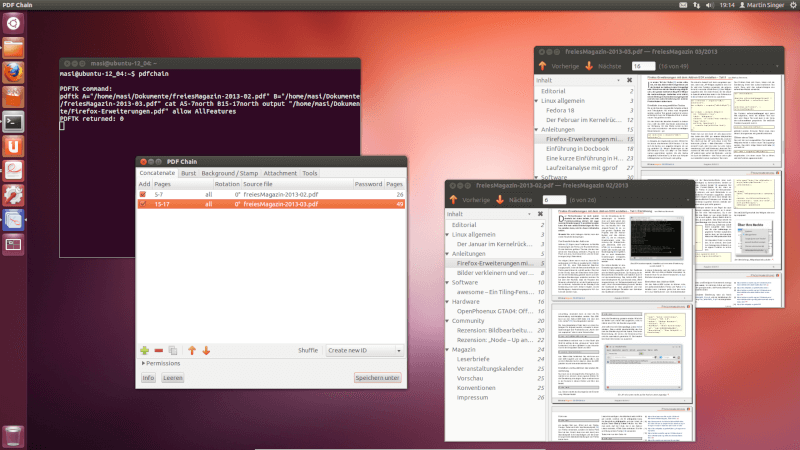 PDF Chain is what I used when I was an Ubuntu user, and it's what I'd recommend for all Linux users looking to create a multi page PDF with Inkscape. PDF Chain is a desktop application that allows you to merge PDF documents.
Much like PDFsam, all you have to do is arrange your PDF documents one by one, choose a titled, designate a place to save the document, and then you can export it.
What I really like about PDF Chain is its simplicity and ease of use. The UI couldn't be more simple and to-the-point, and unlike PDFsam, this program only serves one purpose: merging PDF documents together. This makes it a great option for anyone who may be overwhelmed by the array of options and settings in other applications.
3.) PDF Merge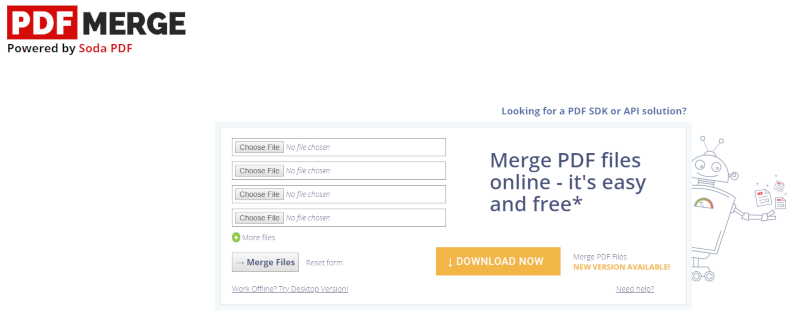 Finally, there's PDF Merge — a free web-based application that allows you to merge PDF documents. This would be the ideal option for those of you who may be Mac users and can't find a free alternative to the aforementioned applications, or maybe if you simply don't want to download additional software just to create a multi page PDF with Inkscape.
Much like the other alternatives, PDF Merge is simple and straight-to-the-point. Using it to merge PDF documents should be pretty self-explanatory, but there are instructions on-site if needed. However, the downside of using something like this is that your intellectual property will be passing through a third party. And since it's web-based, you'll need to be connected to the onternet.
In addition to merging PDF document, PDF Merge also allows you to split, rotate, compress, etc. PDF documents directly through your web browser. Check them out for a full list of what exactly it can do.
Conclusion
Although it's unfortunate that there's no direct way to create a multi page PDF with Inkscape, there are a variety of suitable workarounds. And as cumbersome as they may be, they're better than nothing.
Would it be better to use software that includes multi-document features? Of course! But if this is just a one-off occasion, and you simply need a quick multi page PDF document, then it would be more practical to create it with Inkscape if you're already somewhat comfortable with it.
Logos By Nick LLC is a participant in the Amazon Services LLC Associates Program, an affiliate advertising program designed to provide a means for sites to earn advertising fees by advertising and linking to Amazon.com. As an Amazon Associate I earn from qualifying purchases. Read affiliate disclosure here.