Youtube Partner Networks: Don't be a Sucker
I've only been on Youtube since early June of this year, but it has already been a tremendous marketing engine for me. It has brought me numerous clients whom I've had the pleasure of working with, in addition to making a little bit of ad revenue through Adsense. If you're a freelancer and you're not promoting your business on Youtube, you should be.
Logo Design Course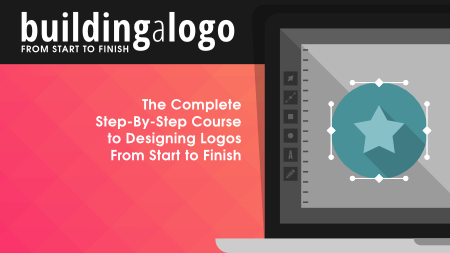 Curious about the creative process that inspires me to come up with design ideas and how I go about executing them? Be sure to check out my logo design course for a look behind the scenes at my systematic approach to coming up with design ideas.
When you're a content creator on Youtube with at least a few hundred subscribers, though, chances are you'll receive many "partnership" offers from many different companies claiming they can help your channel earn more money with premium ads, promote yourself, grow your audience and hook you up with major brand deals.
In all reality, these partner networks do none of those things. They're not in the business of helping you; they're in the business helping themselves to your channel's earnings so they can take a percentage of it every month.
They lock you in with a contract so you can't leave, and the contract doesn't even require them to play "premium ads," promote your channel, or help you in any way. The contract simply gives them the legal right to unlink your Adsense account from your channel and link their own for the duration of the contract.
It's probably not a secret that I don't think very highly of these networks, and I would never sign with one of them. They try, though.
About 2-3 times per week I'll receive a suspicious-looking email from one of these boiler room agencies trying to pitch me on joining their network. I usually just mark it as spam and send it to my junk folder, but this morning I received an email that was a little comical and I wanted to make a post about it.
The company's name is "RawStudios", and as you can see from the screenshot, they addressed me in the most impersonal way they possibly could. We're just getting started, though.
The letter went on to describe all of their wonderful technological advances and cutting-edge features, particularly something called a "Creatorliser."
At this point I'm starting to wonder if I'm being trolled.
Wow, they even have tagging technology? You're telling me they posses the ability to execute a very standard social media function? In what context is this tagging technology useful or even relevant? I can already tag people on Youtube.
The icing on the cake…
Not only is RawStudios using a Gmail account, but their website is a free site hosted on Weebly…
So, let me get this straight. Not only are they claiming to be a leading Youtube network, but they've also created a technologically-advanced interactive dashboard for members, complete with tagging technology and a Creatorliser, yet they can't afford $5 a month for some hosting?
So, they have a global sales team on the payroll and a network consisting of millions of users eagerly waiting to promote my channel, yet all they can afford is a free website on Weebly?
You know where else my videos will be promoted and viewed by millions of viewers worldwide? Youtube.
I sincerely hope nobody is falling for this.
These companies love to boast about how much more you'll earn when partnered with their network because of premium ads and whatnot, and I'll admit, it sounds very enticing. I'd gladly sign with a network and give them 10% of my ad earnings if it meant I'd be earning 30% more than I otherwise would. Unfortunately, nobody can seem to commit to that claim and put themselves in a position of accountability.
These networks are never willing to put any of their grandiose CPM claims in writing, and whenever you question them on it (exactly how much more their ads pay in comparison to standard ads, how frequently premium ads are displayed, do you have any case studies, do you have any references that can back that claim up, etc.,) they either respond with vague and cryptic answers or dodge the question altogether.
What's more, every single person I've heard from who has ever signed with a partner network claimed to have earned significantly less after signing, despite their channel's exponential growth.
Don't be a sucker
I know not all partner networks are as questionable as this one, but stay away from them regardless. Even the big name networks are probably going to rip you off. If you don't believe me, just do a quick Youtube search on a given network's name, sit back and witness the horror stories.
Don't be a sucker. Keep your channel partnered with Youtube and your own Adsense account linked to it. You're the one who puts the time and work into coming up with video ideas, shooting them, editing them, uploading them, responding to comments, putting up with trolls and vitriol, building relationships with your viewers and promoting your channel. Therefore, you should be the only one who has access to the money all of that time and effort earns.