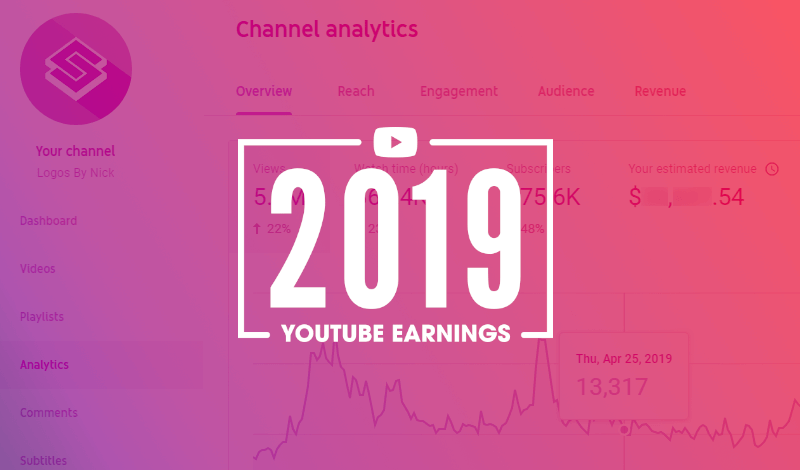 My YouTube Earnings for 2019 Revealed
My YouTube Earnings for 2019 Revealed
https://logosbynick.com/wp-content/uploads/2019/12/how-much-money-youtubers-make.png
800
470
Nick Saporito
Nick Saporito
https://secure.gravatar.com/avatar/d9a1bc4f29b2352da1ce14ad033328ab?s=96&d=mm&r=g
Today's post is for those of you who may be considering sharing your design skills (or any other skills you may have) on YouTube. In this post I'll be revealing how much I earned from my YouTube channel in 2019 and why YouTube is great for building recurring income streams.
Learn How To Design Logos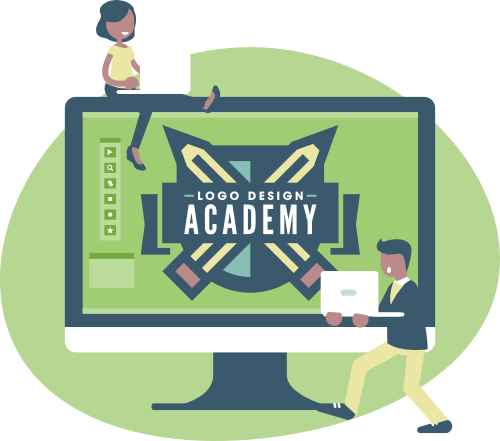 If you want to learn how I come up with logo design ideas, be sure to check out my Logo Design Academy - an interactive 18-part video course where you will learn my entire creative process for coming up with logo ideas and implementing them.

2020 will mark 5 years that I've been a creator on YouTube. Nothing else that I've done has had a bigger impact on my career as a designer than YouTube has. It has connected me with hundreds (maybe even thousands) of clients, helped me build this community, jump start this blog, and it's also been a reliable source of recurring income.
How Money Is Made On YouTube
Channels eligible for monetization are connected to an AdSense account. AdSense is a Google product that connects advertisers with content creators. It streamlines the entire process of finding advertisers for your content so that you can focus on just being a creator and not having to find advertisers yourself.
Once connected, ads are automatically placed on your content and you will be paid for it based on various performance metrics.
How Much Money I Made on YouTube in 2019
Below you will see a screenshot of the analytics for the Logos By Nick YouTube channel…
As indicated in the screenshot, over the past 365 days my channel has earned $20,637.54 USD, which is roughly $1,719.80 per month on average. And that is from 5.2 million total views.
150+ Logo Templates Need a professional logo but have a limited budget? Or are you a designer looking to add to your inventory of design elements? Check out my bundle of 150+ high quality logo templates, all designed by Yours Truly.

Is that an exorbitant amount of money? Not exactly, but it is a nice supplemental income stream. In fact, my AdSense earnings (which includes both of my YouTube channels as well as the ads on this blog) were my 3rd largest income stream for 2019. The second largest was the Logos By Nick Academy, and the largest was client services (people hiring me to design logos for them.)
Recurring Income
In a post I wrote earlier this year about building a six-figure graphic design business, I mentioned the importance of creating recurring income streams — things that will make money for you while you're busy making money. YouTube has served as an excellent source of recurring income for me over the past 5 years, mostly because the majority of views I get every month are from videos I've made in the past; not from recent videos.
This means that I can take extended breaks from making videos if I'm busy with client work or personal life events. In fact, in 2019 I made less videos than I have in any other year, yet I still had better earnings than those years because of the large inventory of content I've already built up.
Starting a YouTube channel can lead to great things if you're a graphic designer. Be sure to check out a post I made a while back on tips for creating a graphic design YouTube channel if you're considering making this a goal in 2020. And seeing as how this will likely be my last post of 2019, I'd like to close this out by thanking all of you for making this possible! I wouldn't be here doing this if it weren't for you guys watching, subscribing, liking, and commenting.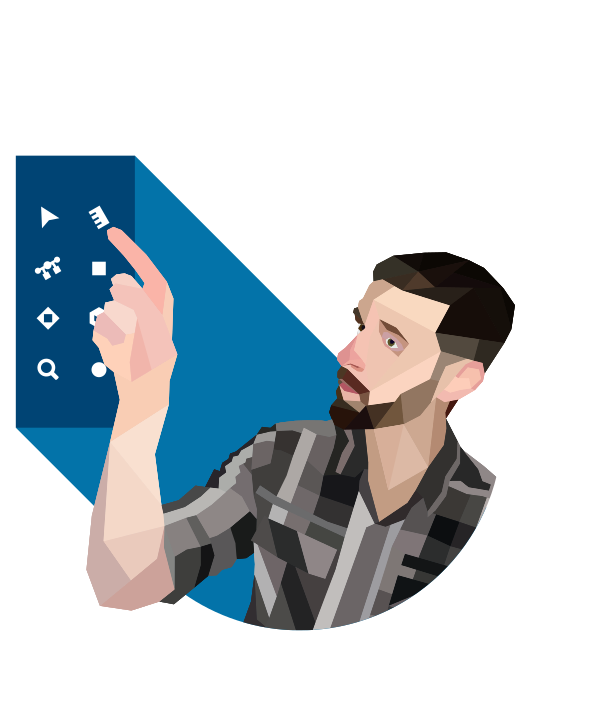 Want Me To Design Your Logo?
I'm Nick, and I design logos. I can help you enhance your image and make an impactful impression with some next-level branding. Check out my portfolio to see how I've helped others and learn more about how I can do the same for you.

---
Logos By Nick LLC is a participant in the Amazon Services LLC Associates Program, an affiliate advertising program designed to provide a means for sites to earn advertising fees by advertising and linking to Amazon.com. As an Amazon Associate I earn from qualifying purchases. Read affiliate disclosure here.