Using Social Media to Develop Business Relationships
Using Social Media to Develop Business Relationships
https://logosbynick.com/wp-content/uploads/2015/11/smhead-848x310.png
848
310
Nick Saporito
Nick Saporito
https://secure.gravatar.com/avatar/d9a1bc4f29b2352da1ce14ad033328ab?s=96&d=mm&r=g
In my freelancing guide I made a point to emphasize the importance of building ongoing business relationships with your clients and how crucial it is to building a steady, full-time income.
Learn How To Design Logos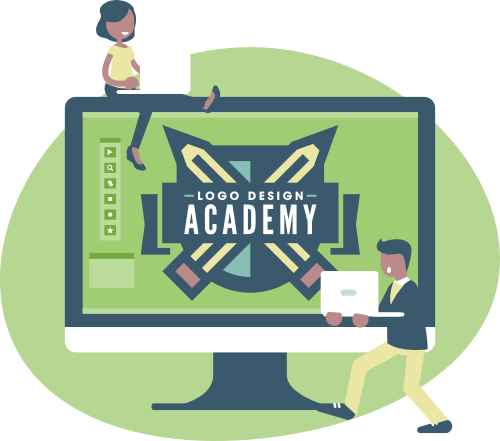 If you want to learn how I come up with logo design ideas, be sure to check out my Logo Design Academy - an interactive 18-part video course where you will learn my entire creative process for coming up with logo ideas and implementing them.

If you want to be successful as a freelancer, you need referrals and repeat clients. No matter how well you promote, market or advertise your design services, you're occasionally going to run into dry spells where there isn't much new work passing across your desk. Sometimes the freelancing sites quiet down, your advertising campaigns will be serving you with nothing but tire kickers, Youtube views will take a periodic dip, and it'll suddenly seem like the sky is falling.
It happens. It's happened to me, it's happened to anyone who has ever worked for themselves for an extended period of time, and it'll happen to you too at some point. It's one of the unavoidable downsides of being a freelancer. Yes, we get to sleep in, work from home, not punch a time clock and not take orders from a boss, but it comes at the expense of not knowing where your next paycheck is going to come from, which can be frightening sometimes.
This is why we need healthy business relationships with past and/or present clients
When a client you created a logo for a year and a half ago emails you with a request to create something else for them, or they refer one of their colleagues to you, it'll help in mitigating the damage a dry spell can cause to your cash flow.
Countless times I've found myself at my desk with nothing to do or work on and panicking because of it, then out of the blue, two or three clients I had created logos for 6+ months ago sprung up with a request for something else they needed created.
Not only do these new projects tend to spring up at the most clutch times, but they don't cost you anything. You didn't have to pay for a click, pay for a bid, or write a proposal.
150+ Logo Templates Need a professional logo but have a limited budget? Or are you a designer looking to add to your inventory of design elements? Check out my bundle of 150+ high quality logo templates, all designed by Yours Truly.

Use social media to facilitate this
One way to stay fresh in your clients' minds is to like their page on Facebook and/or follow them on Twitter.
If you have social media pages set up for your design services (and you should,) chances are your clients have social media pages for whatever company, product or service they recently contracted your creative services for. It would be a very wise idea to find their Facebook page and "like" it from your own Facebook page. It would also be a good idea to like their posts from time to time, and comment if you have something to add.
Why is this such a good idea?
It keeps you fresh in their mind. Chances are they're going to need more design work done down the road. When they do, you want them to remember you and have easy access to you.
It gives your clients another way to contact you. Let's say you get suspended from the freelancing site for some erroneous reason. When your client signs back in and seeks out your services, they're going to see that your profile is no longer there (even if it's just a temporary suspension,) and seek to hire another designer. Client lost. Not good. Being engaged with their social media pages and fresh in their memory gives them easier access to you.
Networking purposes. Like attracts like. Since your client is an entrepreneurial person, chances are he or she is networked with many other entrepreneurial people who may see your posts on their Facebook page and inquire about your services, especially if you have their friend's logo on your portfolio. Be Notified of New Posts
Join the Logos By Nick mailing list to be notified of new posts. Members receive free design templates and special discounts on courses and various products. Your information will not be shared with any third parties.
---
Logos By Nick LLC is a participant in the Amazon Services LLC Associates Program, an affiliate advertising program designed to provide a means for sites to earn advertising fees by advertising and linking to Amazon.com. As an Amazon Associate I earn from qualifying purchases. Read affiliate disclosure here.