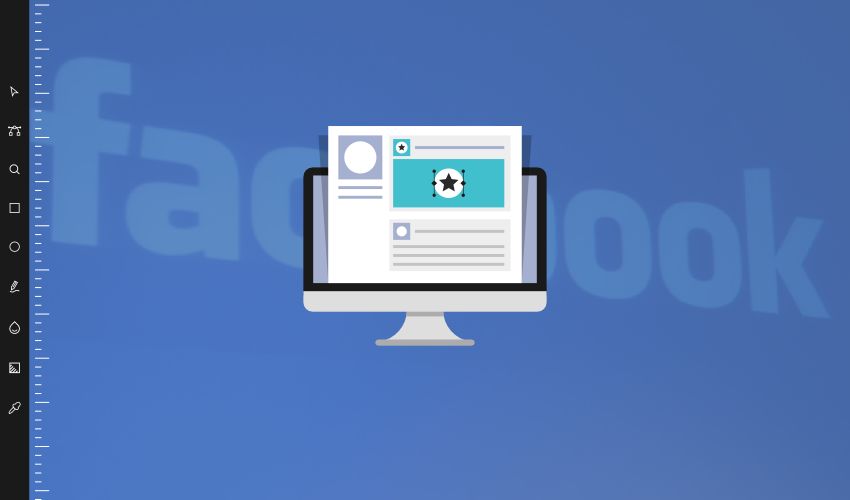 Facebook Ads For Freelancers: How To Get New Clients
Facebook Ads For Freelancers: How To Get New Clients
https://logosbynick.com/wp-content/uploads/2016/12/headupdated.png
850
500
Logos By Nick
Logos By Nick
https://logosbynick.com/wp-content/uploads/2016/12/headupdated.png
If there's one thing I'm always in search of, it's ways to market myself and find new design work online, even if I don't necessarily need it at the moment. It's an invaluable skill set to have, and given how rapidly the online landscape changes, you'll never find yourself struggling to stay in business if you can master the process. Facebook ads for freelancers is a great way to find new clients and get hired.
In this post I'm going to outline how I've been using Facebook Ads to get hired for freelance design projects and how you can do the same. All you'll need is a Facebook page, a blog, and a little bit of money to invest in some ad campaigns.
Paid Advertising
Advertising on Facebook is much different than search advertising. When your ad is displayed in Google search results for the term "professional logo design," the person searching for that term is already interested in finding someone to create a logo for them. There is already an intent to buy, so you don't have to do much more than impress that person with your work and have a refined and effective sales process.
On Facebook, however, that user is simply scrolling through their news feed while killing time. There is no intent to buy, so you have to create it.
Facebook Ads for Freelancers
When setting up your first ad, you may naturally feel enticed to make the copy read something along the lines of, "Hi, I'm so-and-so. This is what I do, and here's some examples of my work. Hire me." Not good enough though. People are going to scroll right past that.
Put yourself in the position of someone seeing a Facebook ad. They're scrolling through their news feed while killing time, looking for something interesting. The above example is not interesting. There's nothing there that would entice a viewer to click on it, even if they're currently in the market for design work. You need to be interesting to that person, and the way to accomplish that is with storytelling.
Storytelling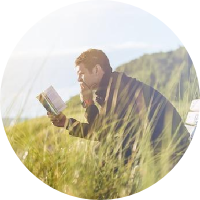 Storytelling is what I do on this blog. I write posts about projects I've done for past clients. This gives the reader an inside look at the project – the objective, the vision the client and I shared and our expected outcome, the design process, conflicts encountered throughout the project and how we resolved them, and so on.
The benefit of storytelling as a graphic designer is that it makes your work interesting to someone who isn't a graphic designer. Not many designers do this. They simply show examples of their work on a portfolio page. If they could use those portfolio pieces to do some storytelling though, they would separate themselves from the designers that don't. They'll own much more of that potential client's attention and have a far greater chance of captivating them.
That said, an insightful and well-written blog post about a piece you created for a client is what you should be showcasing in your Facebook ads, which I will show you an example of shortly.
Ad Targeting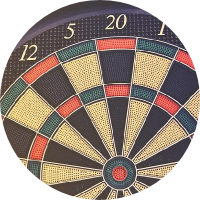 Not everybody on Facebook is going to be interested in hearing your story. Some will, but most will not. How do we find those people who want to hear what we have to say? By targeting, and this is where Facebook absolutely shines.
Facebook gives you the ability to target your ad to specific demographics and interests, which makes your campaigns far more effective and cost efficient. Let's look at an example of a successful campaign I ran not too long ago…
In this ad, I'm featuring a blog post I wrote about a logo I designed for a real estate agent. Who would be interested in hearing this story? Most likely, other real estate agents (who would also just so happen to make for great clients to have!) So how do I target them on Facebook? It's quite easy…
As you see in the above graphic, my ad will target English-speaking US residents, between the ages of 40 and 60, who follow real estate-related pages, like Trulia, Zillow and RE/MAX. This custom audience is laser-targeted, will be much more receptive to hearing my story, and best of all, this can be duplicated for virtually every other industry.
If my blog post is about a logo I created for a drone photography service, I can target that ad at people who like pages related to photography and drones. All it takes is a little bit of research. You don't have to immerse yourself in a given culture for too long before you start to get a sense of what kind of pages, groups and communities they follow on Facebook.
For an even more targeted audience, you can target the ad at people who like those real estate pages and also like 99Designs, Upwork or Fiverr. This not only suggests that the person seeing the ad is a real estate agent, but that they also have expressed interest in having creative work done too.
Granted, not everyone who likes those pages is going to be a real estate agent, and not everyone who sees the ad is going to be interested in hiring you for design work, but this is about as close as you're going to get from an advertising standpoint. There used to be a time when targeting in advertising was far more broad. You'd just have to hope that some of the people driving past your billboard would be interested in what you have to offer. Facebook is a game changer though.
In fact, I've even been using Facebook ads to grow my Youtube channel. I create a quick little time lapse video demonstrating what Inkscape is capable of, then target the ad at people who like the Adobe Illustrator and Corel Draw Facebook pages. Check out the video ad I've been using…
Cost & Efficiency
Running campaigns is not going to be cheap at first. In the beginning, you're pretty much just buying data. You're getting a sense of what demographics respond to your ad best, and once you have that information, you can adjust the ad to only target those demographics. In time, this makes your campaign more efficient, and thus cheaper per-click.
As you see in the above screenshots, by acknowledging that the people who respond best to my ads are males between the ages of 18 and 24, who live in Pakistan and Argentina, and are browsing via Desktop, I was able to adjust the campaign to target just those parameters, which effectively brought my cost down to an average of $0.01 per page like! That's a pretty cheap way of building up my Facebook page and Youtube subscriber base.
The Takeaway
Facebook has revolutionized advertising and made it easy for anyone to broadcast their message to the world, and although it is cheap and effective, there's still a learning curve involved. It's likely that your inbox won't be flooded with design requests after running your first ad, but with some ingenuity, experimentation and proper adjustments, you'll get the hang of it with time. And once you do, it'll be a significantly cheaper method of acquiring new contracts than traditional or search engine advertising.
Logos By Nick LLC is a participant in the Amazon Services LLC Associates Program, an affiliate advertising program designed to provide a means for sites to earn advertising fees by advertising and linking to Amazon.com. As an Amazon Associate I earn from qualifying purchases. Read affiliate disclosure here.