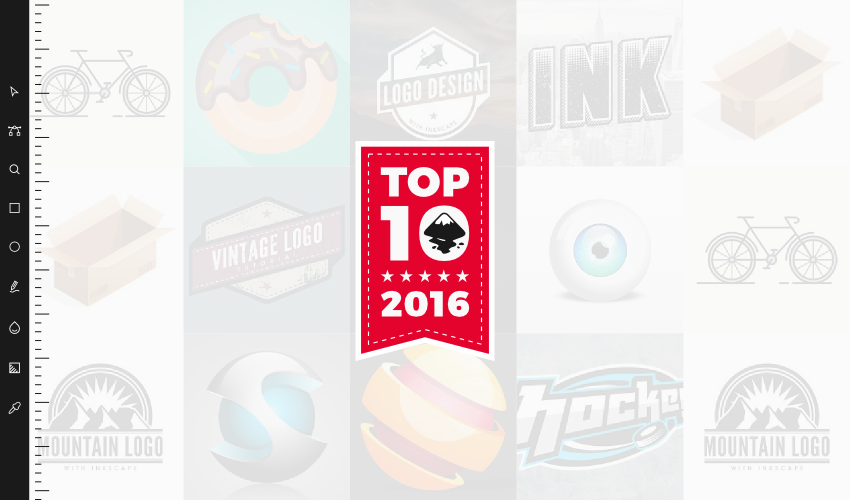 Top 10 Inkscape Tutorials of 2016
Top 10 Inkscape Tutorials of 2016
https://logosbynick.com/wp-content/uploads/2016/10/top10inkscapetutorialsheader-1.png
850
500
Nick Saporito
Nick Saporito
https://secure.gravatar.com/avatar/d9a1bc4f29b2352da1ce14ad033328ab?s=96&d=mm&r=g
If you want to learn how to use Inkscape, there's no better way to do so than with video tutorials. In fact, this is precisely how I learned. Written step-by-step lessons are great, but there's nothing like being aided by visuals and audio. In the spirit of reflecting back on the year 2016 and the impact my channel had on the Inkscape learning community, I've compiled a list of 10 Inkscape tutorials from 2016 that performed the best on Youtube. Ranking factors were determined by views, engagement, and the ratio of likes to dislikes the video received by viewers.
Learn How To Design Logos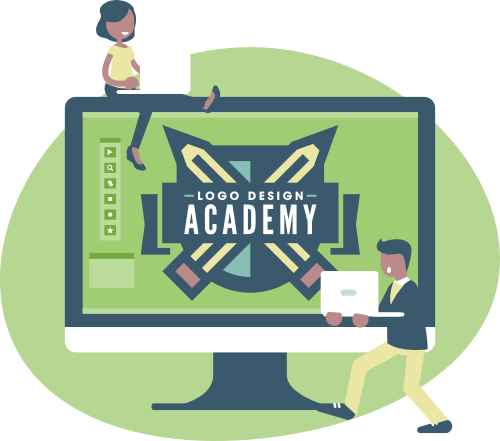 If you want to learn how I come up with logo design ideas, be sure to check out my Logo Design Academy - an interactive 18-part video course where you will learn my entire creative process for coming up with logo ideas and implementing them.

#10: Hockey Team Logo
Learn how to create a hockey team logo that emphasizes the Perspective tool within Inkscape.
#9: Bicycle
This tutorial is an exercise in using strokes to create a sleek line art style of a bicycle graphic.
#8: Eyeball
150+ Logo Templates Need a professional logo but have a limited budget? Or are you a designer looking to add to your inventory of design elements? Check out my bundle of 150+ high quality logo templates, all designed by Yours Truly.

Become a master of gradients with this lesson, which demonstrates how to design a 3D style eyeball.
#7: Simple Flame Icon
Perfect for beginners, this lesson highlights what is capable with the freehand tool, showing how to create simple, fluid curved shapes to create a flame icon.
#6: Vintage Style Logo
Always a crowd favorite, this vintage style logo tutorial uses the masking tool as an introduction to using raster images as textures.
#5: Mountain Logo
Learn how to use Inkscape's bezier pen to draw freehand iconography, as taught in this mountain logo tutorial.
#4: Cardboard Box with Bar Code
Get a feel for isometric design and using gradients to create the illusion of added dimensions in this lesson, which demonstrates how to create a vector cardboard box with a bar code on it. If you didn't already know, Inkscape is absolutely wonderful for generating bar codes.
#3: Custom Text Treatment
Inkscape tutorials aren't just for beginners. This one may be better suited for intermediate to advanced users, but this lesson offers an exercise in using raster images to create vector textures in order to create some pretty cool looking customized text.
#2: Logo Design Inkscape Tutorials
This one has gone semi-viral since being uploaded in July — learn to design an emblem style logo using Inkscape. This tutorial emphasizes the use of strokes to strategically create padding and borders.
#1: Donut
The undisputed viewer's choice of 2016 has been, without question, this simple, flat style-doughnut graphic with a bite taken out of it. This makes for the perfect beginner's tutorial because it's a nice design, but isn't too complicated to produce.
Tutorials to Come…
Inkscape tutorials for beginners are posted twice per week on my Youtube channel, so be sure to subscribe on Youtube if you'd like to stay updated. If you don't have a Youtube account, you can also keep up-to-date with new tutorials as they're posted on my Facebook page.
There's more to come in 2017, so let me know in the comments if there's anything in particular you'd like to see a tutorial made of.
I'd like to start featuring work from other Youtubers as well, so if you know of anyone that's made some killer video tutorials, drop me a link in the comments section. As it currently stands, there aren't many Inkscape Youtubers that upload on a regular basis. I've been very vocal about the benefits of being on Youtube as a graphic designer, so hopefully we start to see the community grow!
Become A Master of Inkscape!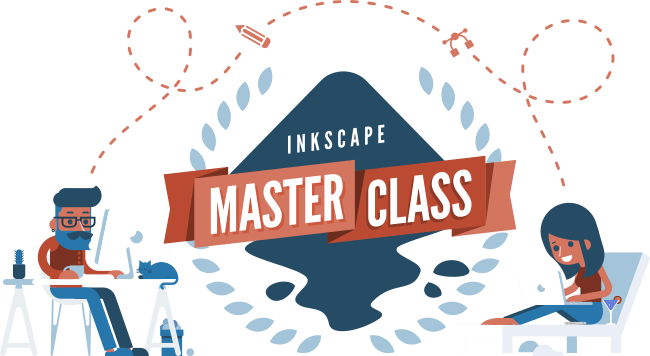 Want to learn more about how Inkscape works? Check out the Inkscape Master Class – a comprehensive series of over 50 videos where I go over every tool, feature and function in Inkscape and explain what it is, how it works, and why it's useful. Be Notified of New Posts
Join the Logos By Nick mailing list to be notified of new posts. Members receive free design templates and special discounts on courses and various products. Your information will not be shared with any third parties.
---
Logos By Nick LLC is a participant in the Amazon Services LLC Associates Program, an affiliate advertising program designed to provide a means for sites to earn advertising fees by advertising and linking to Amazon.com. As an Amazon Associate I earn from qualifying purchases. Read affiliate disclosure here.