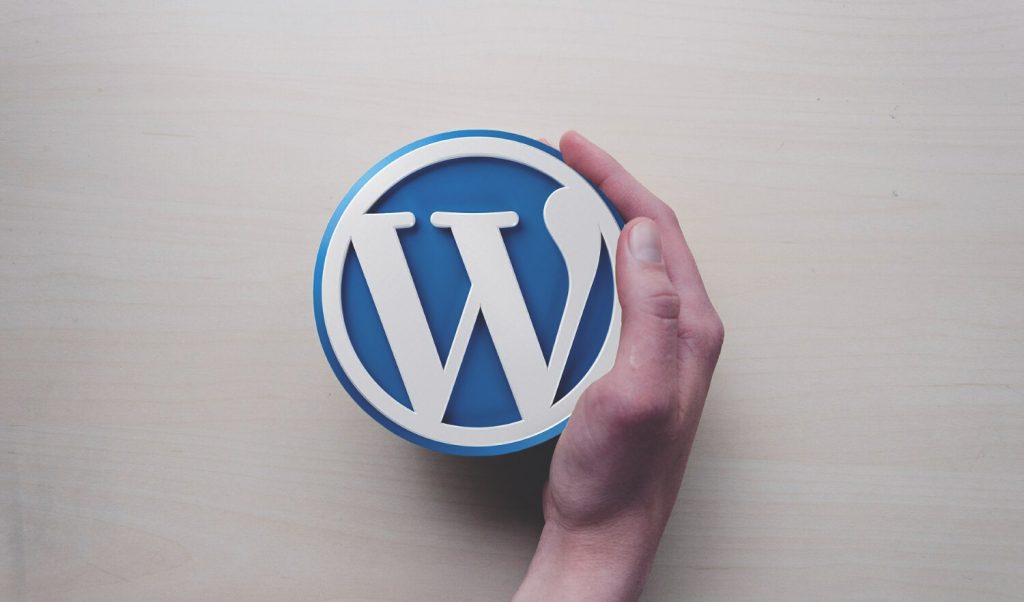 6 Reasons To Start A Graphic Design Blog in 2019
6 Reasons To Start A Graphic Design Blog in 2019
https://logosbynick.com/wp-content/uploads/2019/10/start-a-graphic-design-blog-1024x602.jpg
1024
602
Logos By Nick
Logos By Nick
https://logosbynick.com/wp-content/uploads/2019/10/start-a-graphic-design-blog-1024x602.jpg
This month marks 4 years since I started the Logos By Nick blog, and the success I've had with it so far has been one of my favorite accomplishments. Over the past 4 years I've written more than 200 articles that bring in over 4,000 visitors per day on average, which has generated tons of promotion and income for me. In this post I'm going to share 6 reasons why you should start a graphic design blog yourself.
Why You Should Start A Graphic Design Blog
1. It's a Great Way To Promote Yourself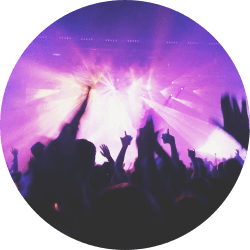 Whether you're a freelancer looking for new clients or a student looking to land a job or internship, blogging is a great way to catch the attention of people who need the help of a graphic designer.
As a freelancer, roughly 50% of my clients find me by searching Google and coming across a piece of content from this website. This blog has even caught the attention of someone who runs a local marketing agency and offered me a full time job. Since entrepreneurship is in my blood I had to politely decline, but it just goes to show how boundless the opportunities are.
2. It Provides Additional Income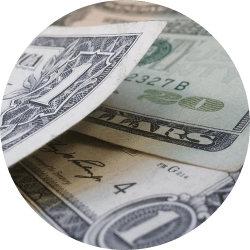 In a post I wrote earlier this year about making six figures as a graphic designer I talked a bit about the benefits of recurring income streams. Starting a graphic design blog is a great way to build a variety of recurring income streams that will quietly make money for you while you're busy making money. Here's some of the ways that I monetize my blog…
Selling bundles of unused design templates
Selling video courses
Promoting affiliate products
Third-party advertisements
Aspiring freelancers often work for free in exchange for exposure. If you were to start a graphic design blog though, not only would you get the exposure you need to get your name out there, but you can be paid for it as well.
3. It Positions You As An Authority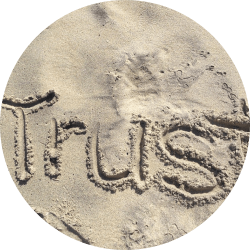 Starting a graphic design blog that is based around helping people solve common design problems can reinforce your competencies in the eyes of potential clients and employers. It positions you as a leader in your industry who others can depend on for help, which makes you stand out from other designers. Hiring someone who is good enough at what they do to teach others is a safer bet.
4. It's Property That You Own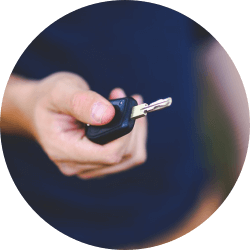 This is my favorite aspect of blogging, and it's why I'm so glad I was able to make this blog a success — I cannot be banned from my own website. This blog is my intellectual property and it cannot be taken away from me. You can't say the same for platforms like YouTube and Instagram, which can (and regularly do) suspend users and cut off their access to large audiences that they've spent countless hours building. Sure, my hosting company could technically suspend my account, but if that were to happen I could simply take my website and host it elsewhere and I'd be back online before lunch.
Another benefit of owning this property is that you can sell it if you want! Sites like Flippa allow users to buy and sell websites based on how much traffic and revenue they generate, and you can walk away with a big windfall if you ever decide to do so. I don't think I would ever sell this website, but it's nice to know that that option is on the table if I ever want to.
5. It's Less Competitive Than Social Media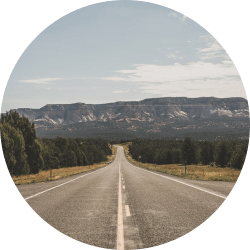 This can't be said for other niches, but when it comes to graphic design, there doesn't seem to be many design blogs out there, and most the blogs that do exist aren't so big influential that you can't compete with them. Not only that, but most designers seem to focus on social media platforms like Instagram and Pinterest, making them highly competitive and difficult places to stand out. If you'd rather travel down a road with less traffic then I would recommend that you start a graphic design blog.
6. Blogging Has Stood The Test of Time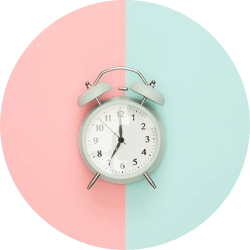 We don't know that YouTube and Instagram are going to be around (or relevant) forever. Just look at what happened to MySpace, and what's currently happening to Facebook and Twitter. Independent websites and written articles have been around since the beginning of the internet though, and I don't see any reason why they won't continue to serve a purpose. As long as there are people turning to Google with their problems, there's always going to be opportunity for those willing to solve them.
Challenges with Starting a Blog
Starting a blog isn't for everyone, and it's not always fun and games. There's unique challenges that come with it.
It Requires Some Tech Savvy
In order to start a blog you have to register a domain name, find hosting, install WordPress, and design your site yourself. You don't necessarily have to be a programmer or web developer, but if you're someone who struggles with basic internet tasks like sharing links, booking flights, and paying bills, you may want to take an online class that will guide you through the setup process. If you're like me and have been using the internet since the days of 56k dial-up then you shouldn't have much of a problem figuring it out.
Another problem with blogging is security. The internet is infested with bots and hackers with bad intentions. They're constantly trying to hack into websites and databases, and they're going to try to hack into yours as well. This is something you don't have to worry so much about on platforms like YouTube and Instagram because they handle it on their end, and they're pretty good at it too. But if you're going to start a graphic design blog then it would be a good idea to invest in a security plug-in and get in the habit of backing up your website regularly.
There's countless other technical aspects as well, like page speed, bandwidth, search engine optimization, upgrading from shared hosting to a VPS, etc. These are all challenges you'll be facing as a blogger, and it's up to you to decide if the benefit is worth the added responsibility.
It Costs Money
Unlike starting a YouTube channel or Instagram account, starting a self-hosted WordPress blog costs money. You'll have to pay for a domain name and some hosting starting out, then you'll have to pick out a premium WordPress theme for your site (I don't recommend using a free theme.) Then as time goes on and you start getting a lot of traffic you'll need to upgrade to VPS or dedicated hosting to handle traffic demands, which costs even more money. Then, if you're building a mailing list (which you should be doing from the start) that's going to cost even more money.
Don't let this scare you away though. The costs associated with blogging are insignificant when compared to the potential rewards. On average, you can expect to spend a total of less than $20 per month for the first year or so as a blogger.
Getting Traffic
This is probably the biggest challenge you'll face as a blogger.
The benefit of using a platform like YouTube is that it comes with a user base already built in. A new website has no user base though, so it's up to you to create one. The way that I drive traffic to this blog is through SEO, or search engine optimization. In short, it's the process of getting your website listed in search engine results. I also use social media to drive traffic to this blog (there's a reason why I mention my website at the start of every YouTube video.)
It Takes Time
Like anything else in life, good things come in time, including a successful blog. If you're in dire need of immediate results then blogging is probably not for you. For the first two years that I ran this blog I was pretty much writing to an audience of nobody. It wasn't until late 2017 that things finally popped, and in 2018 it took off like a rocket. I went from having 100-200 people finding me in Google search per day in November of 2017 to having 1,000+ by August of 2018.
If you're going to start a graphic design blog then try to understand that this is something that will take a lot of work, time, learning, experimenting, and patience. The reward is worth it though!
Getting Started
In order to start a graphic design blog the first thing you'll have to do is register a domain name (www.yourname.com) and find a hosting company to host the site. I personally use HawkHost for both. Their prices are fair, the service is great, and their customer support couldn't be better. A domain name will cost somewhere around $10 USD per year and basic hosting will be around $5 per month starting out.
Once you've got your site registered, the first thing you'll want to do is install WordPress (open source blogging software) and find a premium theme for your site. I used the Corpus theme for Logos By Nick.
Learning More
One of my favorite YouTube channels for educating myself about blogging is Income School. I've been following this channel for years and I owe a lot of my success as a blogger to Jim and Ricky. I would highly recommend watching their videos if you want to learn about blogging — everything from getting started, to finding topics to write about, search engine optimization, monetization, and more. They explain things in a way that makes it very easy for beginners to understand.
Logos By Nick LLC is a participant in the Amazon Services LLC Associates Program, an affiliate advertising program designed to provide a means for sites to earn advertising fees by advertising and linking to Amazon.com. As an Amazon Associate I earn from qualifying purchases. Read affiliate disclosure here.