I see too many designers relying on other sites to host their work and conduct business, and I think it's a mistake — a mistake I made and paid for myself in the past. You may not think you need a website to conduct business as a graphic designer, and technically you don't, but I'd like to shed some light on why it would be a good idea.
Do I Really Need A Website?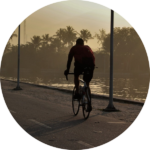 It's like asking if you really need to exercise — technically, no. If you don't exercise, you're not breaking any laws, your family won't disown you, you won't go to jail, and you won't die (not immediately, anyway.) But, you probably should exercise. It's a good idea — it keeps you fit and healthy. Likewise, you technically don't need a website to do business as a graphic designer, but you probably should. It's a good idea, and here's some reasons why…
It's Property That You Own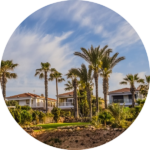 First and foremost, a website is your property. It cannot be taken away from you and you cannot be banned from it. That's not the case when you're using someone else's website though. You don't own your profile on Upwork; Upwork owns it. You don't own your Facebook page, or your Youtube channel, or your Instagram account. Someone else owns all of that.
Why is this a big deal? Because it leaves you vulnerable. Your presence can be shut off like a light switch at any moment, whether it be from a suspension, the site closing down or merging with another site, or any other number of reasons. Your body of work and the access you have to your audience and client base can be taken away from you instantaneously, and with it goes your income.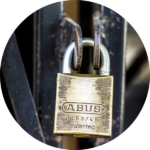 While these platforms are very useful, it's a good idea to use them as a means of driving traffic to a website of your own; not as the final landing spot. It's also a good idea to keep an email list of your clients, contacts and followers, because that too is valuable data that you own. This is why I'm so willing to give stuff away in exchange for joining my mailing list — it's much more valuable for me to have you as a subscriber to my mailing list than it is my Youtube channel, Facebook page, or whatever else.
I learned this lesson the hard way when Elance closed and I lost a large chunk of my client base. When you have your own website and a mailing list, you have your own infrastructure that you can conduct business with and are at little-to-no risk of losing.
It Helps Establish Trust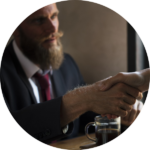 Anyone can set up a profile on Upwork or Behance. It doesn't take very long and it doesn't cost anything. There's no real commitment required for that. Not everyone is willing to commit the time, money and resources that setting up a website requires though. That alone reflects well on you and puts you in a stronger position. It shows that you take your work more seriously than most designers do. Not only that, but it also helps you serve your customers better.
I know that when I'm curious about a product or service, the first place I go to look for more information is not their Facebook or Instagram page, but their website. I like to know what benefits and features their product offers, what their pricing options are, how difficult it would be to reach them if I needed to, etc. I like to find all of this out before I reach out to them or make a transaction. The company that has a website I can reference is usually going to win my business. I don't trust a company or service provider that doesn't have a website, and I'm sure many others feel the same way.
When people are possibly interested in paying you with money that they worked for, it's a good idea to have some kind of resource in place that will answer their questions and make doing business with you as easy and convenient as possible. Having your own website will do this for you.
It Can Position You As An Authority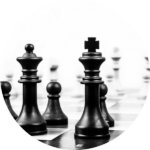 If you're going to acquire clientele by creating content, having a website to host some of it on (particularly blog posts) helps reinforce your competency as a designer and positions you as an authority in the industry. If you can build a community around teaching others what you know, it will reflect well on a potential client or employer. You will separate yourself from other designers and the value you bring to the table will be even more apparent.
This is something I've taken advantage of myself. Having the ability to teach others has made me more valuable to a potential client than someone who doesn't. It offers additional reassurance that they're making a good decision by hiring someone who isn't just good enough to do the work, but teach the work as well.
Having A Say In What Gets Said About You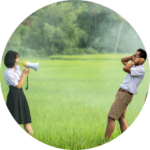 When you're a designer, the clients or employers you're seeking might be curious about you. They might Google your name hoping to find more information. Without a website, you have little control over that narrative. You've surrendered the story of you to people who aren't you.
When you have a website, you have more control over that narrative. You can create an "About Me" page that will rank near the top of the results when someone searches your name. You can also publish blog posts and create a FAQ, as well as other pages that further explain your services and answer questions they may have. This will also make hiring you easier and more convenient for them.
What Makes A Professional Website?
Setting up a free account on a site like Weebly or Wix is not going to do you any good. The entire point of having a website is to establish yourself as a professional, and nothing says unprofessional like a free website that uses a sub-domain (eg. yourname.weebly.com).
Ideally, you should have your own domain name (eg. yourname.com) which will cost you around $10 per year plus roughly $10 per month for hosting depending on who you choose to go with. It would also be a good idea to choose a hosting company that uses encryption and provides an SSL certificate for your site. Most hosting companies charge for this, but the company I use (HawkHost) provides this for free and without having to do anything extra.

Sites receive SSL certification when the data being sent and received is encrypted. This is indicated by a green padlock icon in the URL box, and the URL will use https instead of http. Why is this important? Because not using https means a third party can gather information being transmitted to and from your site by its visitors. It's a security risk, and consumers are increasingly being trained not to interact with websites that don't have that padlock icon in the address bar. Having SSL encryption eases the minds of your visitors and makes it safer for them to use a submit form on your site or purchase something.
What If I Don't Know How To Do All Of This?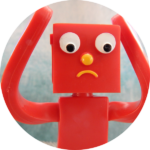 Registering a domain name and signing up for hosting is pretty self-explanatory. Whichever company you go with will walk you through the process step-by-step. But let's say you know very little about web design. You fully understand that as someone who sells design, it would be hypocritical of you to not have a well-designed website. But you can't afford to hire someone to design it for you and you don't know how to do it yourself. Great! Neither did I, which is why I use WordPress.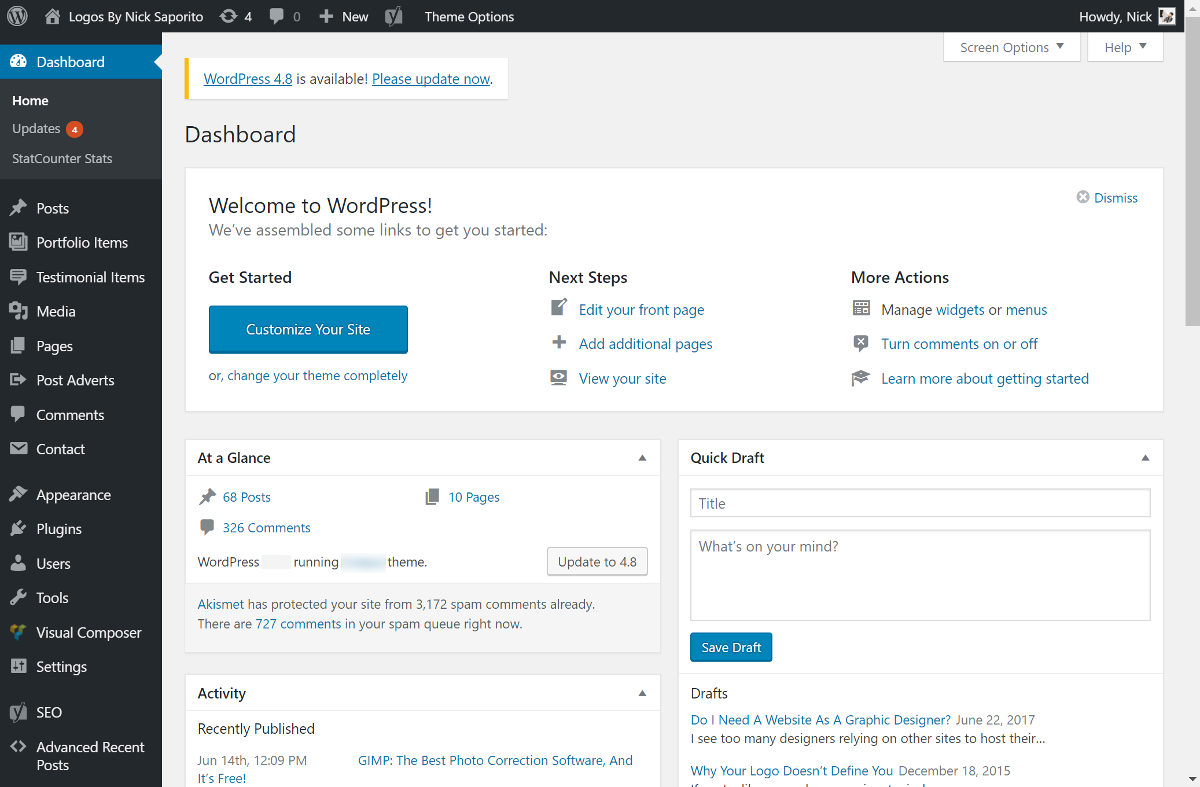 WordPress is Open Source (free) software that you can install onto your site. Once installed, it gives you your own login area on your site with a back office that uses a simple click & drag interface. This makes it very easy to set up your site. You can even purchase premium themes if you want to make your site look extra nice. This is actually how I made logosbynick.com: I installed WordPress, installed a premium theme that I bought, then used the WordPress click & drag interface to customize it to my liking.
Check out this brief video that does a good job of explaining what WordPress is…
Tip: use the wordpress.org website to download the software, not wordpress.com. The .com site is something different entirely.
Installing WordPress can be a bit tricky, but I do know that some hosting companies offer it already built in. Luckily, that's the case with the hosting provider I use, otherwise I might've gone crazy trying to figure it out. Once installed, the WordPress back office is very simple to use. It's virtually just as easy as using Facebook or some other social media site, yet it's also very flexible and easy to customize despite that. And if you're worried about it giving you a less than professional appearance, I can assure you it won't. Some notable brands that use WordPress software for their own website include TechCrunch, BBC America, The New York Times, MTV News, Snoop Dogg and Beyonce.
Once installed, you can completely customize your site, add new pages, write blog posts, and even install plugins. What are plugins? They're like apps for your phone, but for your website.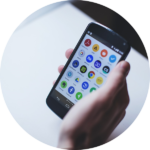 Much like mobile apps, plugins are applications made by third parties that allow you to accomplish different tasks. For example, I have a plugin that allows me to insert ads for my ebooks and design templates into every post I make instead of having to add them in manually, which saves me a ton of time. I also have a plugin that lets me add a "Like box" for my Facebook page to all of my blog posts so that a visitor to my site can like my Facebook page without leaving the site.
Much like apps, there's a plugin for pretty much everything you could ever want your website to do for you. A website that isn't using WordPress is like a phone that doesn't have apps (*cough* Windows phone) — you have to code and configure it all yourself. Not a fun time if that isn't your thing.
Learning Wordpress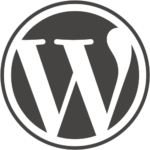 Although WordPress is quite simple to use, learning and becoming acclimated with it can be tricky and may take some time. Unfortunately, I learned this the hard way. I originally set up my blog not knowing anything about it and having to figure it out on the fly. Things worked out fine in the end, but if I would've known then what I know now, I would've done things much differently and saved myself a lot of time and frustration. It may be worth it to look into a video crash course.
If you'd like a thorough and easy-to-understand video course that will teach you everything you need to know about using WordPress, I would suggest checking out Wp101 by fellow designer Marina Duque of ThisDesignGirl.com (she also has an excellent blog with helpful information that is worth checking out.)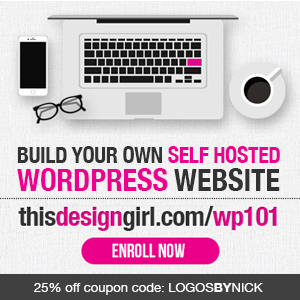 If you'd like to pursue the course, she has generously offered my readers a discount of 25% off when you use the coupon code: LOGOSBYNICK. I've checked the course out myself and I am more than happy to sign off on it. If you're ready to get your own website online and are considering using WordPress, I suggest checking it out!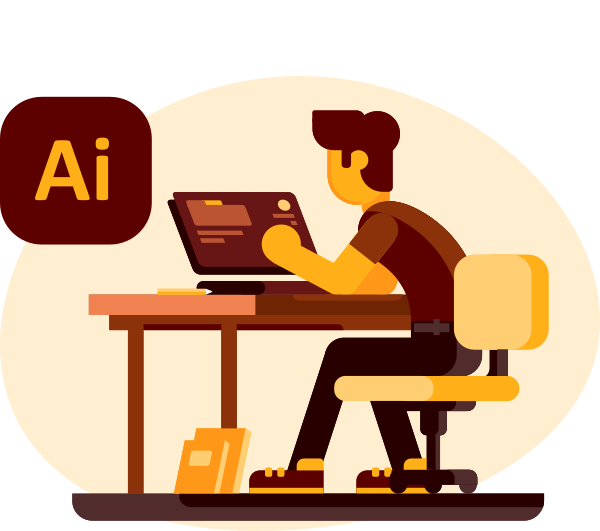 Become A Master of Adobe Illustrator!
Want to learn more about how Adobe Illustrator works? Check out my Illustrator Explainer Series - a comprehensive collection of over 100 videos where I go over every tool, feature and function and explain what it is, how it works, and why it's useful.
This post may contain affiliate links. Read affiliate disclosure here.