When you think of professions that pay in the range of six figure yearly earnings, graphic design typically doesn't come to mind. In fact, the average graphic designer in America makes roughly $43,507 per year. Making six figures as a graphic designer means doubling that and then some. It's an ambitious goal, and it's a lot of work, but it's certainly not impossible.
In summary, my path to making six figures as a graphic designer was to offer my services on a freelance basis, promote them with content marketing, and use that content to create supplemental income streams.
I don't talk about the business side of Logos By Nick very often — mainly because it hasn't drawn much interest when I have in the past — but it's something I'm really passionate about and love discussing, and it's my website after all, so I'm going to discuss it anyway. If 1 person reads this post and finds it interesting then I'll consider it a success.
In this post I'm going to outline how I built a graphic design business that pays me six figures, and what I would recommend doing if you'd like to do the same.
Start Freelancing
Since salaried positions for graphic designers don't typically pay anywhere near $100,000 per year, the best approach is to take matters into your own hands and go the freelance route.
Being a freelancer is a double-edged sword. Your earnings potential is unlimited, but the entire burden is on you. You could end up making less than minimum wage (or nothing at all) if you don't understand the nuances of business and digital marketing.

In 2015 I launched logosbynick.com with a $15 budget ($10 for a year of domain name registration and $5 for my first month of hosting,) and just 4 years later it's already bringing in six figure earnings. If I knew then what I know now though, I probably could've accomplished it a little quicker.
Develop A Strategy
The biggest challenge I had was not having a clear plan of action. I didn't know what was effective and what was a waste of time, so I was kind of just feeling my way through the dark and learning on my own. You can see this in a post I wrote back in 2016. Some of the things I was considering trying turned out to be a complete waste of time, and I wish I would've known that back then (this post is somewhat of a followup on that post.)
I'd like to elaborate on this some more and share some of what I've learned over the past 4 years that put me in the financial position I'm in now. The entire blueprint is too complex to cram into a single article, but what I'm going to do is break it down into a few general pieces of advice for new freelancers to set them on the right path. This is basically what I wish I knew back in 2015.
Raise Your Prices By Raising Demand
If you're going to make good money as a freelancer, you have to charge high rates. But in order to charge high rates, you need to have customers who are willing to pay those high rates. This is where the concept of supply and demand comes into play.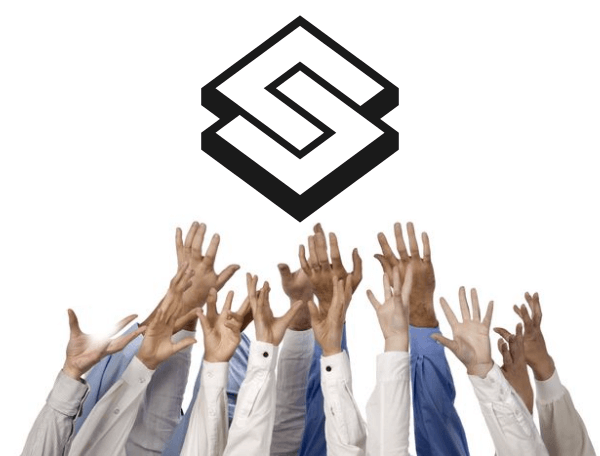 A product's value correlates with its availability in relation to how many people want it. If a product has an abundance of supply but very little demand, it's not worth very much. However, when there's a lot of demand and a limited supply, it becomes very valuable.
As a freelancer, the product you're selling is your time. It's not a logo design or a zip folder with a bunch of files in it. When clients hire me, they're purchasing blocks of my time. The logo is just the result of buying it. So in order for you to charge higher rates, you need to make your time more valuable. And since your time is already a limited supply, all you have to do to make it more valuable is increase the demand.
The way that I increase demand for my services is with content marketing — videos and written articles that solve specific design-related problems for people searching for solutions to them.
Create Demand with Content Marketing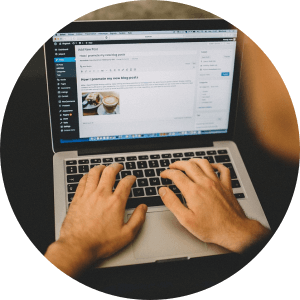 I create demand for my graphic design services by creating lots of content that catches the attention of thousands of people every day. Because of that I regularly find myself in a position where I have more inquiries than I can possibly handle at a time, forcing me to raise my prices even more in order to ward off some of that unmanageable demand. It's a really good problem to have!
If you build your demand up so high that you regularly have clients willing to pay you $1,000 per project, you only need to acquire 9 of them every month (or 2.25 per week) in order to make six figures as a graphic designer.
Ditch The Freelancing Platforms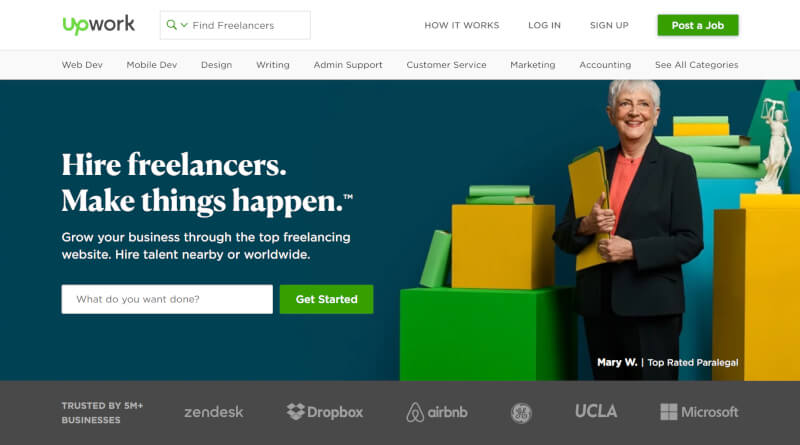 I know I've been an advocate of sites like Upwork and Fiverr in the past, and I still am, but I need to make it very clear that these platforms should be treated like stepping stones and nothing more.
Freelancing sites are great if you need to gain some experience and get a feel for what it's like to manage client expectations and meet deadlines, and maybe even make some supplemental income. But once you've sharpened your skills and gained some experience, and you've established that you're capable of doing this and would like to pursue it further, it's time to take the training wheels off and build your own brand.
The reason why you should avoid freelancing sites if you want to make six figures as a graphic designer is because the supply and demand equation is stacked against you on these sites.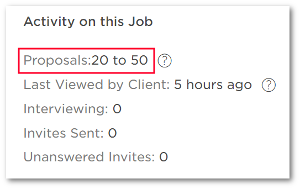 Think about it: 1 person posts a job; 50 people bid on it. It's a tiny bit of demand against an abundance of supply, so it naturally drives down the value of the service.
My freelancing career got started on Upwork (known as Elance at the time,) but I wouldn't be where I am today if I didn't launch logosbynick.com and start building my own brand instead of Upwork's.
Build Supplemental Income Streams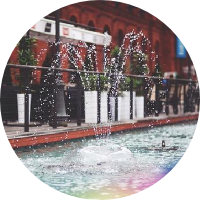 I wouldn't rely solely on freelancing income. Freelancing is great, but it's a lifestyle of peaks and valleys. Sometimes you have more work than you can handle and the money is flowing like a river; other times you're at your desk with nothing to do and twiddling your thumbs while your bank account bleeds out.
Having additional income streams can carry you through the slow times and leave you with extra in your bowl during the good times. This is why I recommend using your design skills to create systems that make money for you while you're busy making money. This is what's called recurring income.
Recurring Income
With freelancing, you do the work once and get paid for it once. But when you a create a digital product that generates recurring income, you do the work once and get paid for it over and over again. I've been able to accomplish this with all of the courses, templates, and design guides that I sell on this site, as well as my YouTube channel.
I could make a logo for a client and make a one-time $500 profit from it, or, I could make a YouTube video demonstrating how to make a logo and instead make $50 per month from it indefinitely.
This is exactly what happened with a logo design tutorial I made nearly 4 years ago…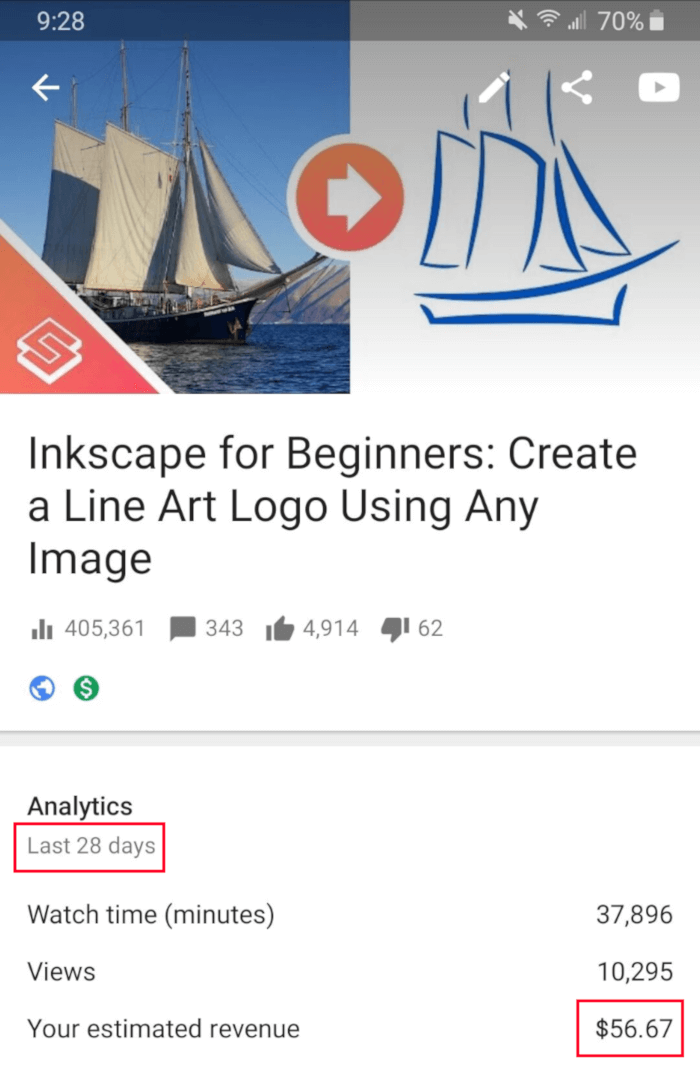 This was a video that took me maybe 20 minutes to record and edit, but so far I've made over $1,600 since uploading it, and it's not done yet! This video will continue paying me for the foreseeable future, and it'll do so quietly in the background while I'm busy designing that $500 logo for a client.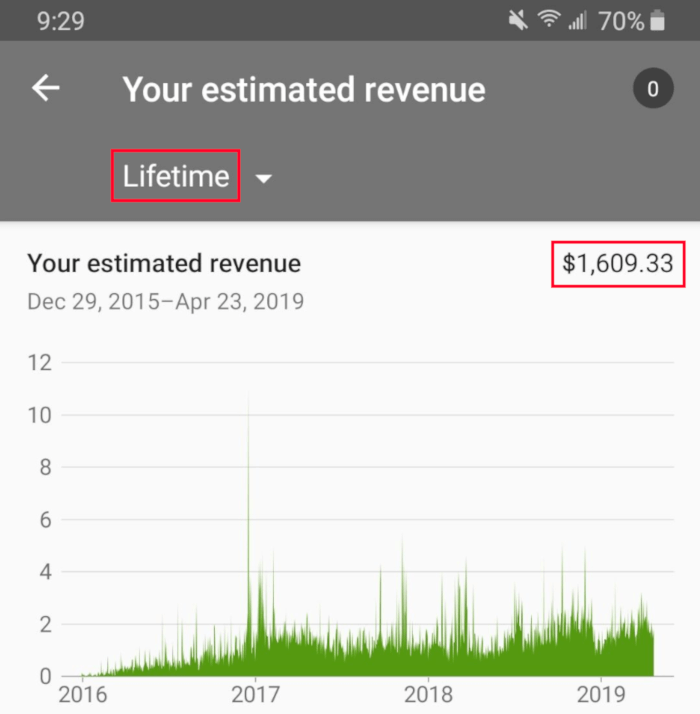 Taking that into consideration, just imagine what could be possible if you had over 300 videos uploaded to YouTube, all bringing in search traffic and generating ad revenue every day. Granted not every video is going to pay off like this example, but all you need is a small percentage of them to hit and you've got yourself an extra $20K per year coming in on top of your freelancing income.
Making six figures as a graphic designer becomes a lot easier when you have recurring income streams that make money for you while you're busy making money. Between YouTube, the affiliate products I promote on this blog, and all of the digital products I sell here as well, I could shut my computer off for the next year, do no work at all, and I'd still make enough money to live comfortably.
Recurring Income VS Freelancing Income
In my experience freelancing income doesn't pay in perpetuity, but it is easier to obtain and it provides larger upfront payments. Freelancing income should be your primary focus when starting out because it's going to be what pays the most in the beginning.
Recurring income is more difficult to achieve and pays off in small, steady drips, but once you've obtained it, you get paid in perpetuity. Since recurring income streams take a while to materialize, I would recommend making this a secondary focus.
Both sources of income are valuable in their own regard though, and I still pursue both to this day. The more diverse your income profile is, the more income stability you'll have. Eventually you'll reach a point where you have more income stability than you would with a salaried job. A job could fire me at any moment and I'd be left with no income, but it would be nearly impossible for me to suddenly lose all 5 of the bona fide income sources I currently have.
Leverage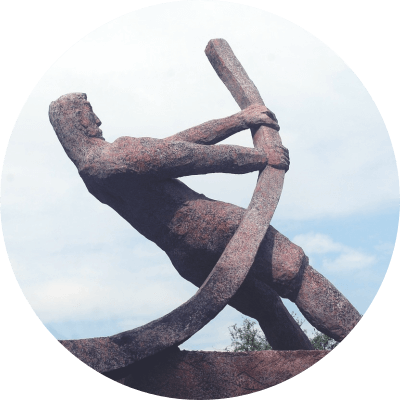 Another benefit of having these additional income streams is that they give you leverage to be more selective of the freelance jobs you accept — you can even choose your own working conditions. I've found this to be particularly useful whenever someone tries low-balling me on my prices.
The person with the most leverage is usually the person who can afford to walk away. The great thing about my position is that I don't have to take on any freelance work at all if I don't want to! I make enough money to live comfortably just from this blog.
Needless to say, if I'm going to take on client work, I'm only going to do so on my terms. I'm very comfortable with politely declining a job offer if someone isn't willing to pay my rates (although I do make exceptions for clients I've worked with in the past because I value that long-standing business relationship,) or if I get the impression that they're going to be difficult to work with. This gives me an incredible amount of leverage.
When clients low-balled me on price 4+ years ago I usually accepted it because I was in a position where I absolutely needed the money and had nothing else going on. Now that my financial needs are less dire, I don't budge at all.
Focus On Indexable Content; NOT Social Media
As of right now, 100% of my business is generated from YouTube and Google search. My business grows when people search for a design-related problem they're having and land on my videos and articles. This just doesn't seem to happen on social media.
I have over 10K followers on Facebook, and can you guess how much business Facebook generates for me when I'm not running ads? Literally zero.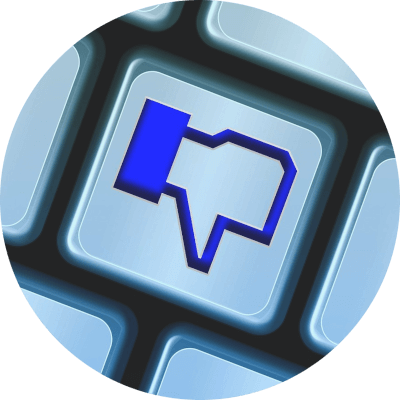 I've wasted countless dollars and hours over the past 4 years building up my following on Facebook, and it was all in vain.
Last year Facebook altered their algorithm so that your posts won't reach the overwhelming majority of  your followers. This soured me on Facebook so much that I've pretty much abandoned the page and now rely solely on my mailing list to notify followers of new posts. This also reinforces the importance of building your own assets, like your website and mailing list, as opposed to relying on someone else's.
Social media does have its uses (Facebook is still excellent for running paid ads for example,) but my content is built around solving problems for people, and the truth of the matter is that social media is a not a great medium for problem-solving content. It's great for advertising, community-building, and personal branding, but that's not what my business is built around.
The Social Media Treadmill
Another problem I have with making content for social media is that it's only seen for a day or two, then it dies, never to be seen again. This puts you in a situation where you constantly have to be posting and interacting with people in order to keep the plates spinning, because business will come to a screeching halt the second you stop. This is what's called the social media treadmill — you're just running in place day in and day out without any kind of cumulative benefit.
When I upload a video to Facebook, it gets a bunch of views within the span of a few days, but nobody watches it again after that. When I upload that same video to YouTube, it also gets a bunch of views, but people continue to watch it for weeks, months, and years to come because it's indexed and searched for.
The same can be said for blogging. I'm not going to waste my time writing a long post on Facebook or LinkedIn, or start a lengthy Tweet thread, when I can write a 400 word article on my own website that brings in 100 visitors per day from Google search instead. Why would I work to build someone else's platform when I can build my own?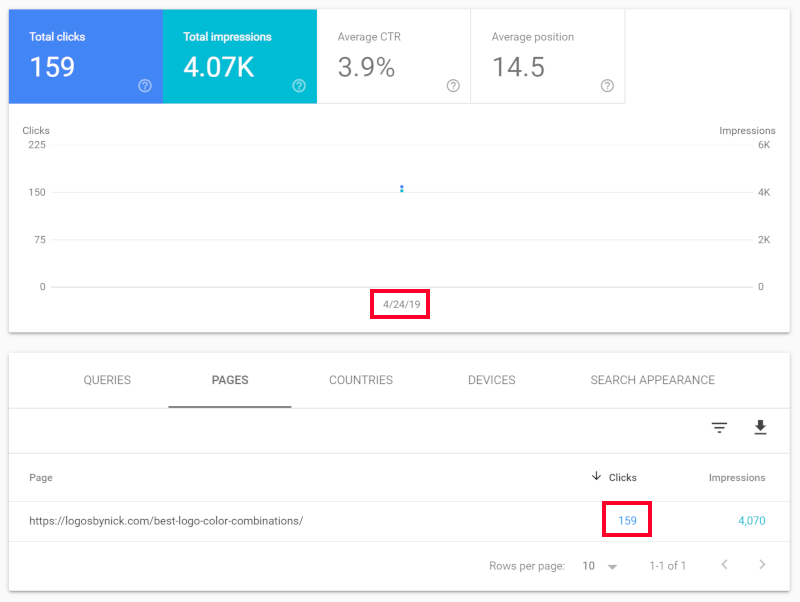 Back in 2015/16 I had this idea that I was going to use social media to find clients and generate more business, but it just never panned out that way. My time was much better spent writing articles and making YouTube videos that people discover organically.
Please don't take this the wrong way though — I'm not saying that you can't build a wildly successful business with social media — you most certainly can. My message is that it's not the only way. I know we're currently in the era of everyone and their dog wanting to be a personal brand, but you don't have to be a charismatic social media celebrity in order to build a successful freelancing business. Being a regular old problem-solver still works.
How Much Work Does This Take?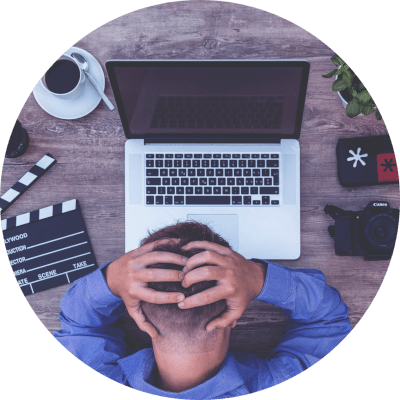 Since 2015 I've recorded and edited 340 videos and written 192 articles, and that's in addition to serving freelance clients on a full-time basis. When you do the math, 532 pieces of content divided by 208 weeks (4 years) comes out to 2.56 pieces of long-form content per week on average.
Make no mistake, this is by no means easy and it will not happen overnight. It takes a lot of work and requires a lot of patience. The first few years that I did this felt like a whole lot work for a little bit of reward, but the bright side is that it can now be a little bit of work for a whole lot of reward.
Become A Master of Inkscape!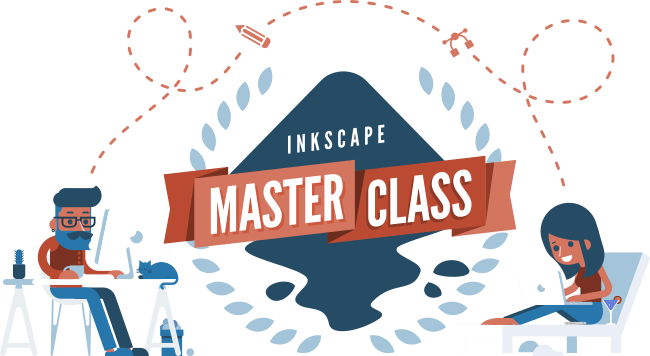 Want to learn more about how Inkscape works? Check out the Inkscape Master Class – a comprehensive series of over 50 videos where I go over every tool, feature and function in Inkscape and explain what it is, how it works, and why it's useful.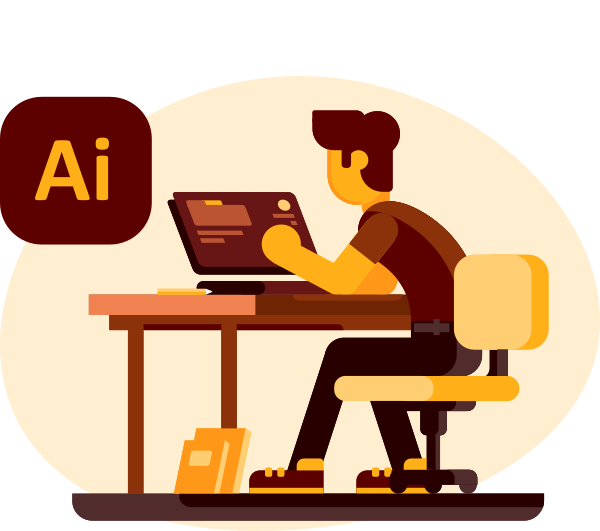 Become A Master of Adobe Illustrator!
Want to learn more about how Adobe Illustrator works? Check out my Illustrator Explainer Series - a comprehensive collection of over 100 videos where I go over every tool, feature and function and explain what it is, how it works, and why it's useful.
Logos By Nick LLC is a participant in the Amazon Services LLC Associates Program, an affiliate advertising program designed to provide a means for sites to earn advertising fees by advertising and linking to Amazon.com. As an Amazon Associate I earn from qualifying purchases. Read affiliate disclosure here.