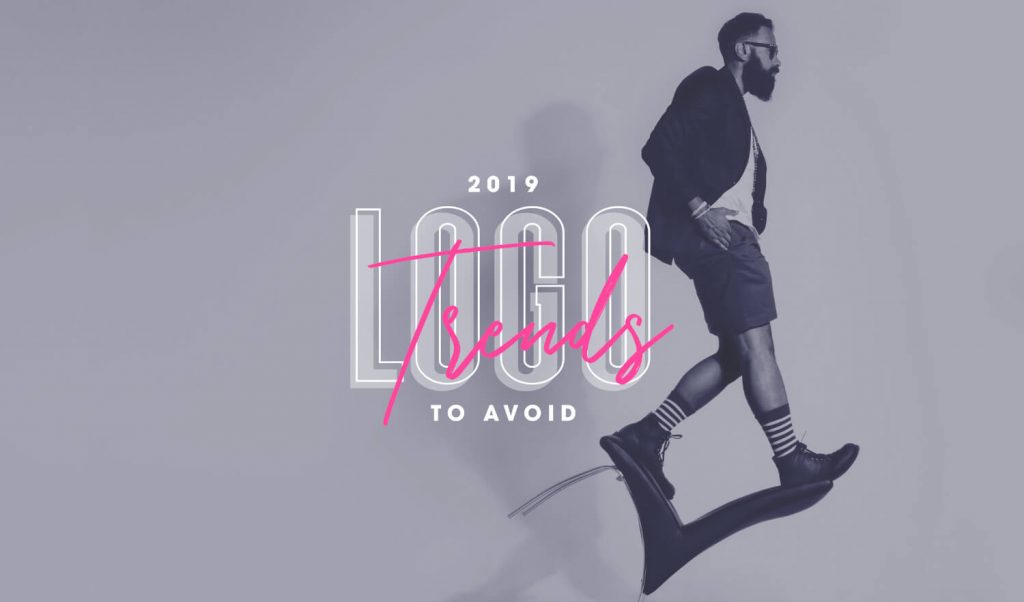 Logo Trends To Avoid in 2019 and Why | 6 Examples
Logo Trends To Avoid in 2019 and Why | 6 Examples
https://logosbynick.com/wp-content/uploads/2019/01/logo-trends-to-avoid-1-1024x602.jpg
1024
602
Nick Saporito
Nick Saporito
https://secure.gravatar.com/avatar/d9a1bc4f29b2352da1ce14ad033328ab?s=96&d=mm&r=g
In today's post I'll be going over logo trends to avoid and why. I normally don't have a problem with using design trends in most applications, but when it comes to logos, trends should generally be avoided. The main reason why is because a logo needs to be able to stand the test time, and it won't be long until today's hottest design trends look outdated. Just look at Radio Shack's groovy logo from the 70's…
Logo Design Guide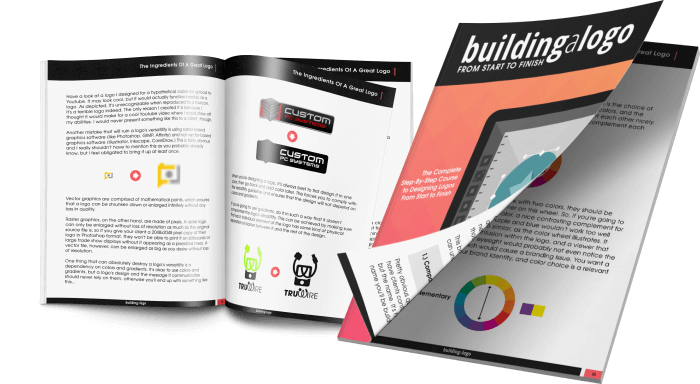 Curious about the creative process that inspires me to come up with design ideas and how I go about executing them? Be sure to check out my logo design guide for a look behind the scenes at my systematic approach to coming up with design ideas.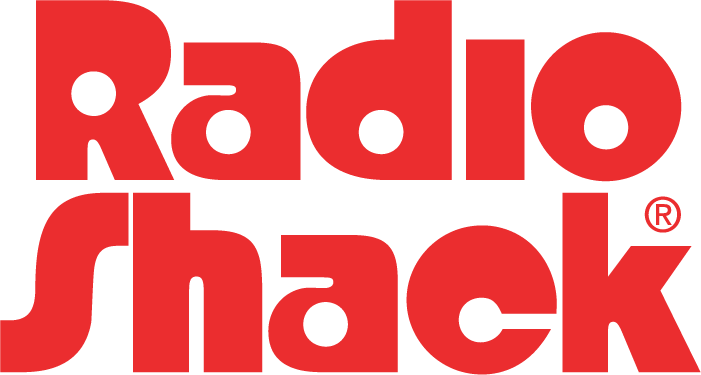 Or how about the web 2.0 era, when everyone wanted their logo to look like a glossy button?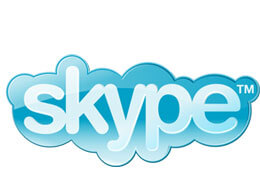 Design trends look nice on a flyer or advert, but if you use them in your logo, it won't age well.
Another Problem with Trends: Uniqueness
The entire point of a logo is to have a unique piece of imagery to brand yourself with so that your target audience can easily identify you. It's pretty hard to accomplish that when you're doing what everyone else is doing though. Your logo should be unique enough that a customer could quickly pick it out of a lineup without any text or wording accompanying it, and using design trends can disrupt that by making it blend in with everyone else just a little more.
Logo Trends To Avoid
Below you'll find some recent logo design trends I've noticed and why I would personally avoid them.
1. Gradient Abuse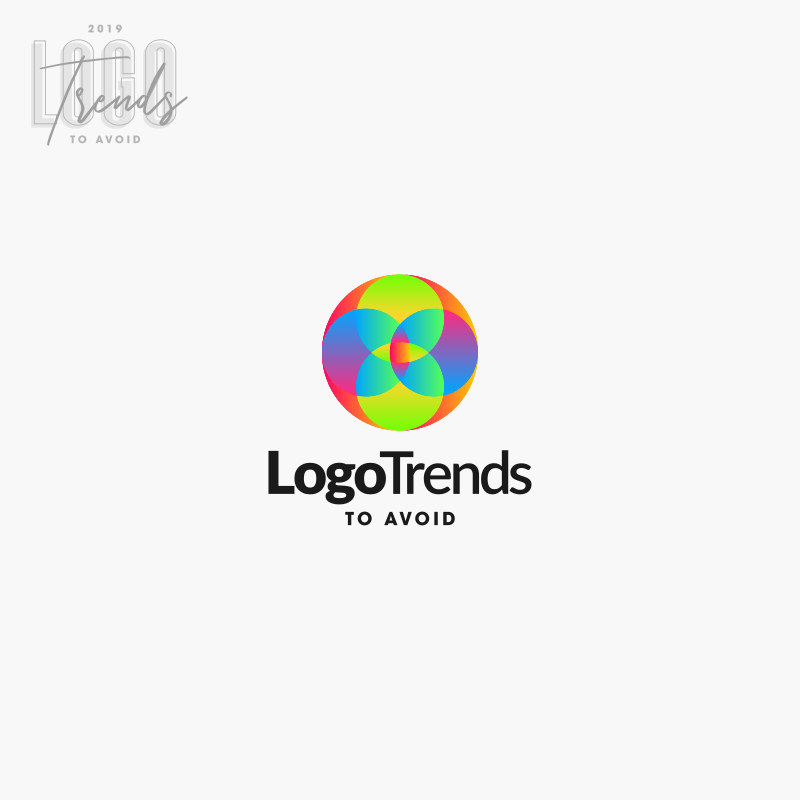 150+ Logo Templates

Need a professional logo but have a limited budget? Or are you a designer looking to add to your inventory of design elements? Check out my bundle of 150+ high quality logo templates, all designed by Yours Truly.
Gradients seem to be everywhere lately. They can look nice and work really well in a logo, but they shouldn't be overused, and the logo shouldn't depend on them entirely. The logo should still be recognizable when stripped down to all black or all white.
2. Thin Lines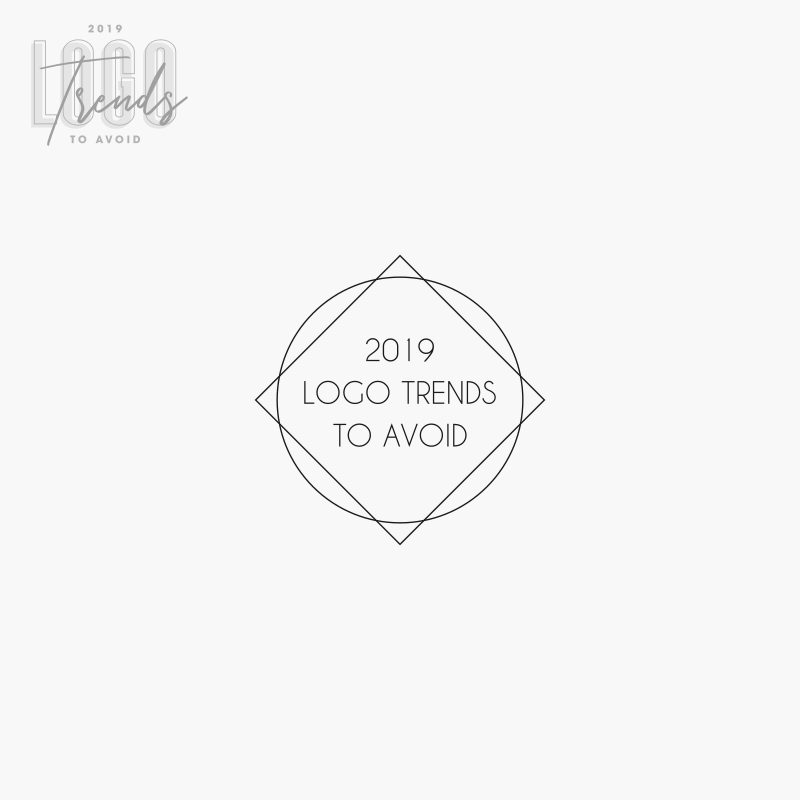 Thin lines look nice because they're simple and clean, but they become problematic when you try to scale the design down to small sizes. A logo needs to be able to scale to really small sizes and still be legible, which is why thin lines are one of my top logo trends to avoid.
3. Crosses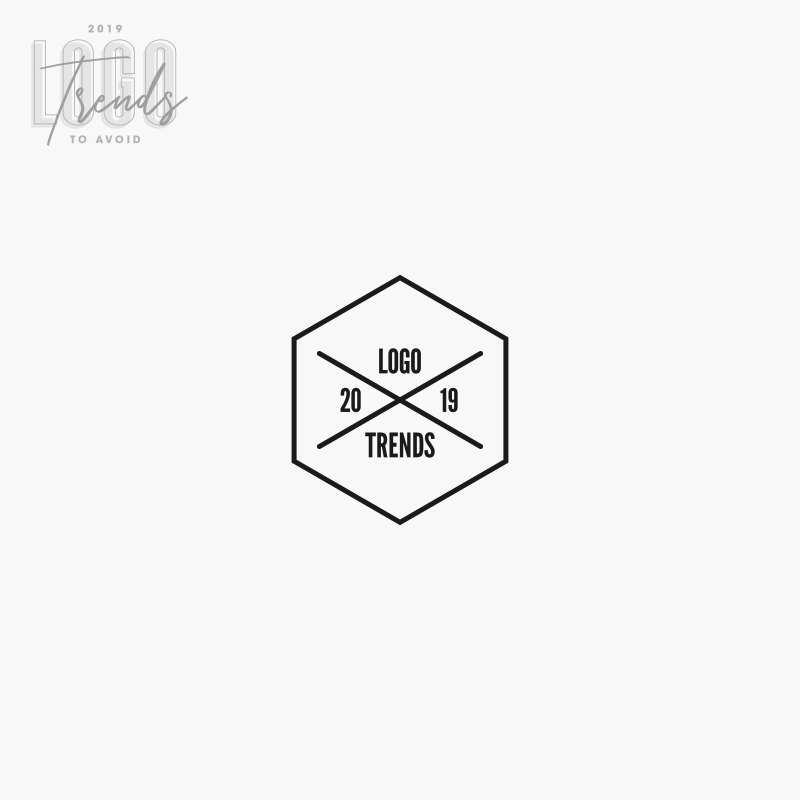 I've been guilty of using crosses in the past myself, but I've been seeing them everywhere lately and they're starting to look generic, so I've abandoned them.
4. Comet Trails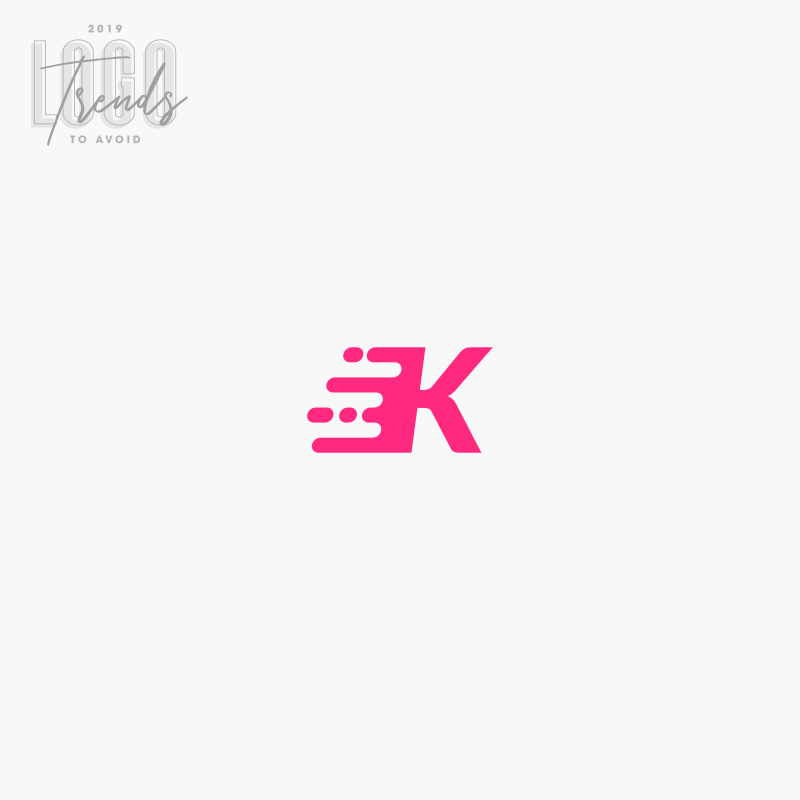 Comet trails look really nice in certain contexts, and I've created tutorials around them, but I don't think they'll age well. I see them being used in logo templates far too often. If you'd like your logo to look unique, I'd avoid them.
5. Stick Figure Pine Trees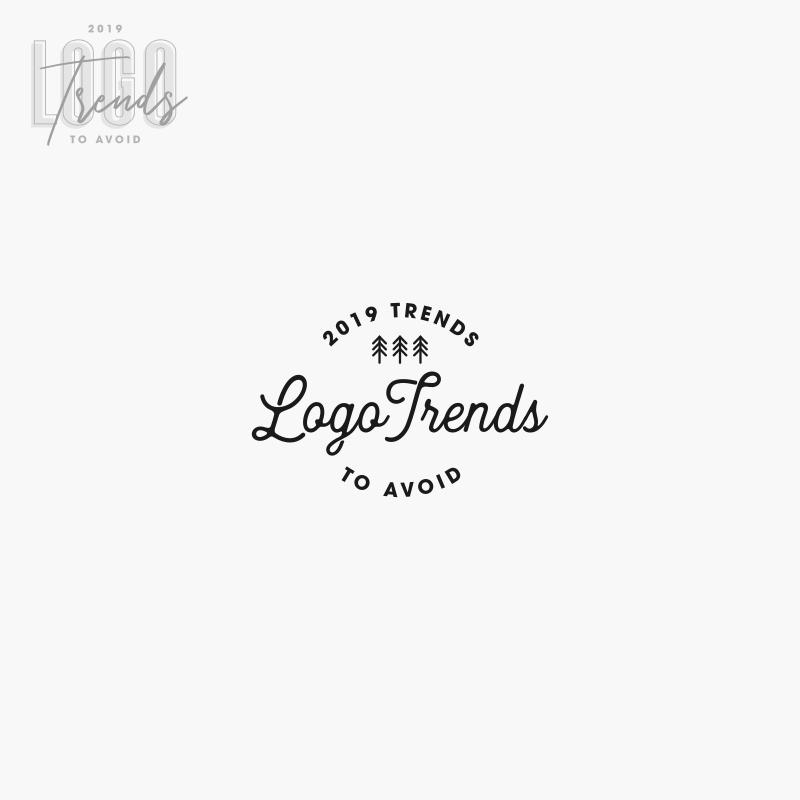 For whatever reason I've been seeing these stick figure trees everywhere, which I guess makes sense in the context of something like lumber or environmentalism, but using them for the sake of using them just seems silly.
6. Watercolors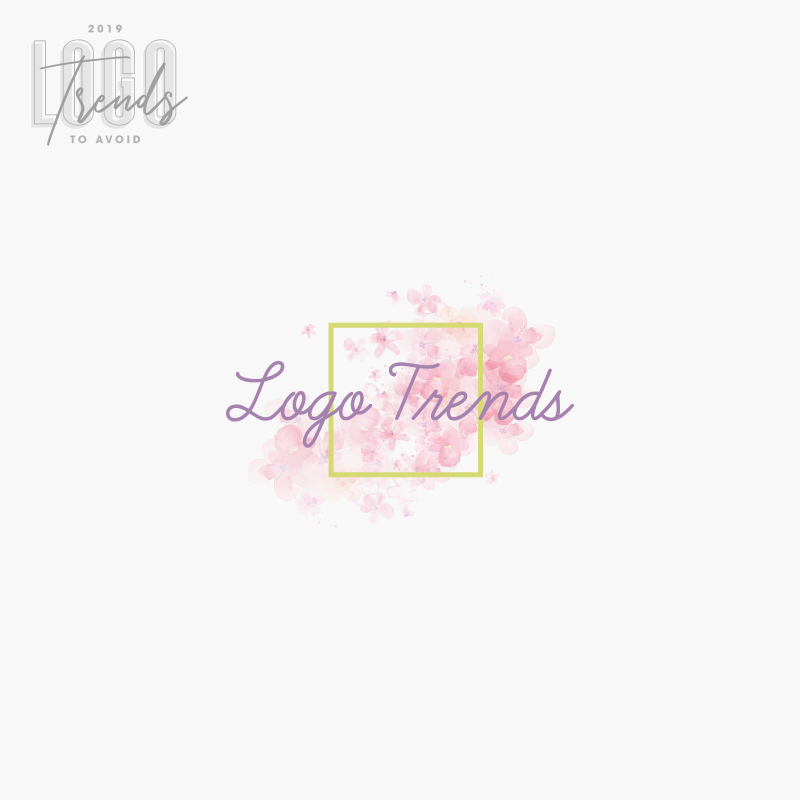 Here's something that I've been noticing just recently — use of watercolor in logos! It looks really nice, but using any kind of raster imagery in a logo is a very big no-no. Logos need all of the versatility that vectors offer, therefore they really should be created with vectors.
Become A Master of Inkscape!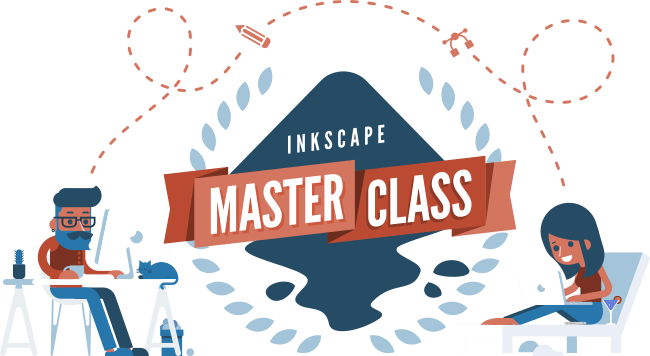 Want to learn more about how Inkscape works? Check out the Inkscape Master Class -- a comprehensive series of over 50 videos where I go over every tool, feature and function in Inkscape and explain what it is, how it works, and why it's useful.

Logos By Nick LLC is a participant in the Amazon Services LLC Associates Program, an affiliate advertising program designed to provide a means for sites to earn advertising fees by advertising and linking to Amazon.com.