Logo Design for Blue Owl Inspections
Logo Design for Blue Owl Inspections
https://logosbynick.com/wp-content/uploads/2016/06/blueowllogoheader-848x310.png
848
310
Nick Saporito
Nick Saporito
https://secure.gravatar.com/avatar/d9a1bc4f29b2352da1ce14ad033328ab?s=96&d=mm&r=g
Objective
Blue Owl Inspections, a professional, dependable and detailed home inspection service; dedicated to helping potential home owners identify problems with houses, condos and townhouses in the Vancouver area, recently contracted me to design their logo after coming across some of my Youtube videos.
Learn How To Design Logos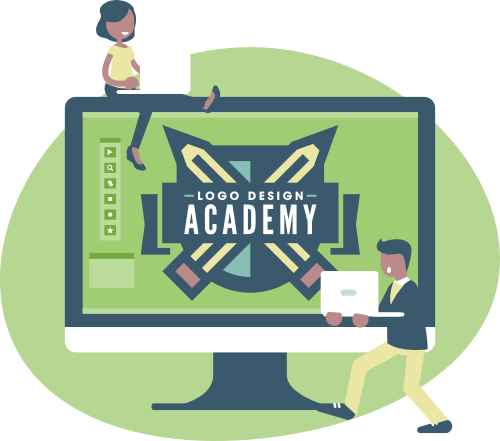 If you want to learn how I come up with logo design ideas, be sure to check out my Logo Design Academy - an interactive 18-part video course where you will learn my entire creative process for coming up with logo ideas and implementing them.

Developing The Iconic Mark
Based on the company's name, we decided that the obvious best approach would be to design a logo based around a mascot of a blue owl.
I always find that projects with a clear and concise message to deliver to be the most fun and easiest to work with. So with that information in mind, I set off to design the company's mascot.
Here's a brief step-by-step breakdown of how I went about designing the blue owl mascot…
I think having the owl holding a magnifying glass to its eye is a clear way of communicating that something is being inspected.  The design is clearly a blue owl inspecting something, but at the same time isn't too complicated to work as a logo. I was happy with how it came out, and so was the client.
150+ Logo Templates Need a professional logo but have a limited budget? Or are you a designer looking to add to your inventory of design elements? Check out my bundle of 150+ high quality logo templates, all designed by Yours Truly.

Defining a Typeface
Once the iconic mark was completed, it was time to develop an appropriate typeface to complement the design. After trying out a variety of fonts, I decided to go with Montserrat in varying weights (to separate the two words,) which I quite like because of its overall heavy weight. It's always a good idea to use heavier fonts for logos so that the logo can scale to small sizes and still be recognizable.
I also like how it has a subtle casual feel to it, which I think ties in nicely with the overall look and feel of the design.
For the "inspections" sub-text, I went with Tex Gyre, which is a very neutral and indiscriminate font that plays the intended role of being secondary type quite nicely.
Here's how it looks once colored in…
I used varying contrasting shades of blue (for obvious reasons) then used the same orange shade for "inspections" that I used for the owl's beak and feet for the sake of consistency.
Tying it All Together
Once that was set, it was time to find a way to tie the entire logo together with both the typeface and the blue owl icon. Here's the various ways in which I attempted to accomplish that…
And, of course, the finished product, along with its inverted & monotone variations…
Want Me To Design Your Logo?
Check out logosbynick.com and fill out the design request form and I will be in touch with you shortly.
---
Logos By Nick LLC is a participant in the Amazon Services LLC Associates Program, an affiliate advertising program designed to provide a means for sites to earn advertising fees by advertising and linking to Amazon.com. As an Amazon Associate I earn from qualifying purchases. Read affiliate disclosure here.