Logo Design For BK Photo
Logo Design For BK Photo
https://logosbynick.com/wp-content/uploads/2016/03/bkhead-848x310.png
848
310
Nick Saporito
Nick Saporito
https://secure.gravatar.com/avatar/d9a1bc4f29b2352da1ce14ad033328ab?s=96&d=mm&r=g
Objective
Brandon Kingston, a photographer from the United Kingdom, recently commissioned me to design a logo for his company, BK Photo.
Learn How To Design Logos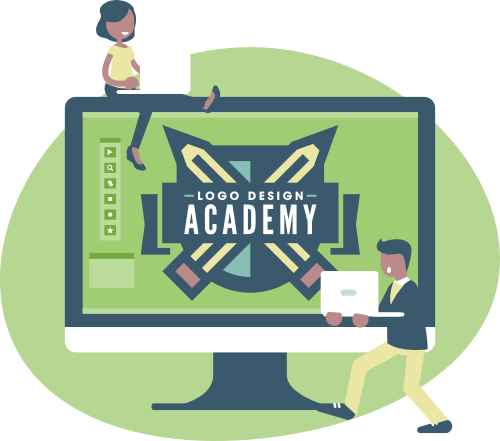 If you want to learn how I come up with logo design ideas, be sure to check out my Logo Design Academy - an interactive 18-part video course where you will learn my entire creative process for coming up with logo ideas and implementing them.

With his logo, Brandon was looking for something simple, sleek and timeless, but also creative and unique, in order to appeal to a higher caliber of clientele.
Because of this, I decided it would be idea to avoid cliche concepts like icons of cameras and lenses. Brandon puts a focus on branding himself, so I wanted to design something that reflects himself.
Preliminary Designs
Whenever I do any kind of personal branding work, I always look at the person's name and initials first to see what can be created with those items.
After spending some time staring at and playing with the letters B and K, I realized that if you slice a couple of portions out of the letter B, it creates a K in the center…
150+ Logo Templates Need a professional logo but have a limited budget? Or are you a designer looking to add to your inventory of design elements? Check out my bundle of 150+ high quality logo templates, all designed by Yours Truly.

I really liked how this logo looked, so I did a quick search to see if any other designer had already thought of this, and sure enough, they did. So, unfortunately, I had to scrap that idea and see what else I could do.
After putting in some more time and effort, I finally came up with a concept that I liked even more than the original idea. It included taking a lowercase B and K and merging them into a fluid unit…
It takes a bit of imagination to recognize that the curved lower portion of the right side represents the bottom of the K, but this was really the only option I could come up with that would make for a fluid design where the B and K merge together as a unit. Also, I think a logo is best when it takes a little bit of imagination to see the message. A lot of renowned logo designers feel the same way — that a logo should give you just enough information to start the idea, then let the viewer finish the idea with their own eyes. It's an approach that works quite well, especially for the Underarmour logo…
After searching around some more, I wasn't able to find another logo that looked similar to this one, so I decided to run with it.
Typeface
Choosing a type for this logo, considering its geometric shape, was a little tricky. I liked how it looked with the wording to the right of the iconic mark, but something about it didn't look right to me. I think it's because the entire lockup doesn't seem to flow quite well.
I eventually decided it would be best to take the word "PHOTO" and place it beneath the iconic mark, but in a very light weight and with the letters having some space between them. This way the icon can be the main focus and draw the attention of the viewer.
Final Lockup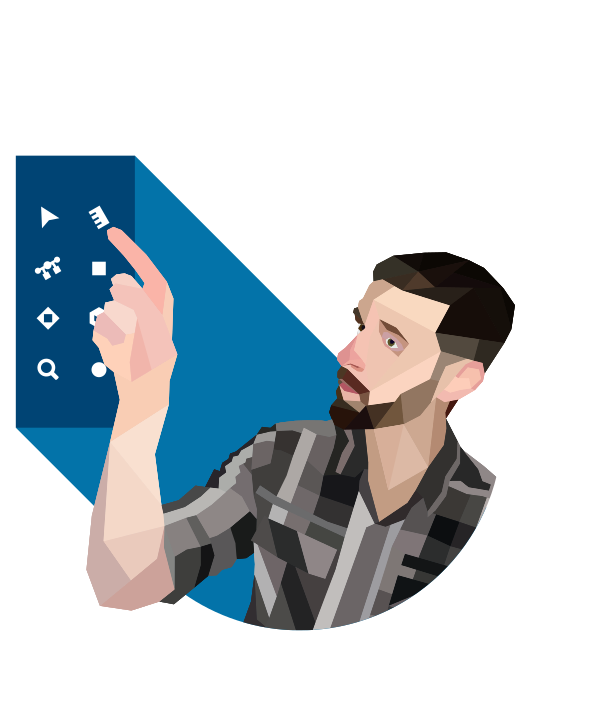 Want Me To Design Your Logo?
I'm Nick, and I design logos. I can help you enhance your image and make an impactful impression with some next-level branding. Check out my portfolio to see how I've helped others and learn more about how I can do the same for you.

---
Logos By Nick LLC is a participant in the Amazon Services LLC Associates Program, an affiliate advertising program designed to provide a means for sites to earn advertising fees by advertising and linking to Amazon.com. As an Amazon Associate I earn from qualifying purchases. Read affiliate disclosure here.