Logo Design for an Online Retail Store
Logo Design for an Online Retail Store
https://logosbynick.com/wp-content/uploads/2016/02/eskotahead-848x310.png
848
310
Nick Saporito
Nick Saporito
https://secure.gravatar.com/avatar/d9a1bc4f29b2352da1ce14ad033328ab?s=96&d=mm&r=g
The Eskota Exchange will be a small online retail store that offers a wide variety of items made from earthy materials, such as rock and wood.
Learn How To Design Logos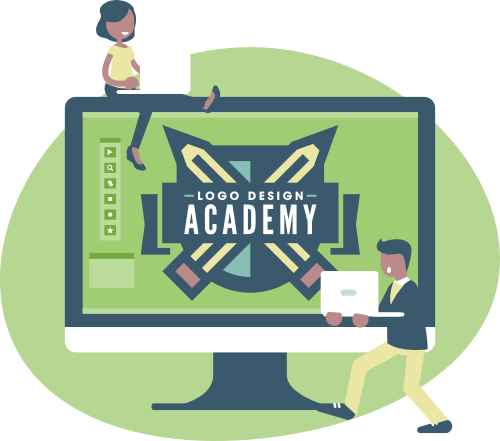 If you want to learn how I come up with logo design ideas, be sure to check out my Logo Design Academy - an interactive 18-part video course where you will learn my entire creative process for coming up with logo ideas and implementing them.

Goal
To design a logo for The Eskota Exchange — both a typeface and iconic mark, that can each stand alone and/or be combined as needed — that also incorporates a harmonious balance of elegance as well as a Native American theme. The company will also go by the abbreviated name of ESKX, which is a possible angle to approach the design process from. In addition, the logo will be burned onto wood materials (such as bamboo) and will also be printed on packaging, so a design that offers versatility is required.
Building From The Ground Up
As with most logo projects I pursue, I like to start the design process by perfecting the typeface for the logo, then building the rest of the logo around it.
Most Native American style fonts I came across in my research were either too detailed or a little too cartoon-ish. This project calls for an elegant look in addition to the Native American theme, and I just wasn't able to find a font that met that specific criteria.
150+ Logo Templates Need a professional logo but have a limited budget? Or are you a designer looking to add to your inventory of design elements? Check out my bundle of 150+ high quality logo templates, all designed by Yours Truly.

Because of this, I decided to go with a custom typeface, inspired primarily by a sleek style to communicate elegance, along with a few very subtle elements that suggest a Native American vibe.
As depicted above, it was simply a matter of slightly altering a couple of the letters. I shifted the middle arm in the letter "E" over to the left, then removed the connecting arm in the letter "A". I think these changes, although subtle, communicate a hieroglyphic vibe. It's not boldly apparent, but it's enough to get the idea, and a logo should suggest an idea instead of literally depicting it anyway, so I think this works.
I made sure that "Eskota" was the dominant word that jumps out and grabs your attention, and delegated "The" and "Exchange" to secondary importance. I think all three of the words would fight for attention otherwise.
Iconic Mark
Once the typeface was finished, it was time to design an iconic mark that matches the typeface in style and can be paired with it.
After several hours of trial and error and experimenting with various ideas, I arrived at the following two designs…
Both designs utilize the company's abbreviation placed within crossed arrows, which subtly suggests a dreamcatcher with feathers on the bottom.
What I liked most about the design on the left is that it was a little more distinct, but it didn't quite pair well with the typeface. The design on the right pairs nicely with the typeface, but looks a little too generic for my liking. Unable to decide between the two, I made a third variation that combines the distinctiveness of the left design with the typeface compatibility of the right design, which seemed to do the trick.
And with that said, the icon was complete and it was time to pair it up with the typeface and begin producing the files.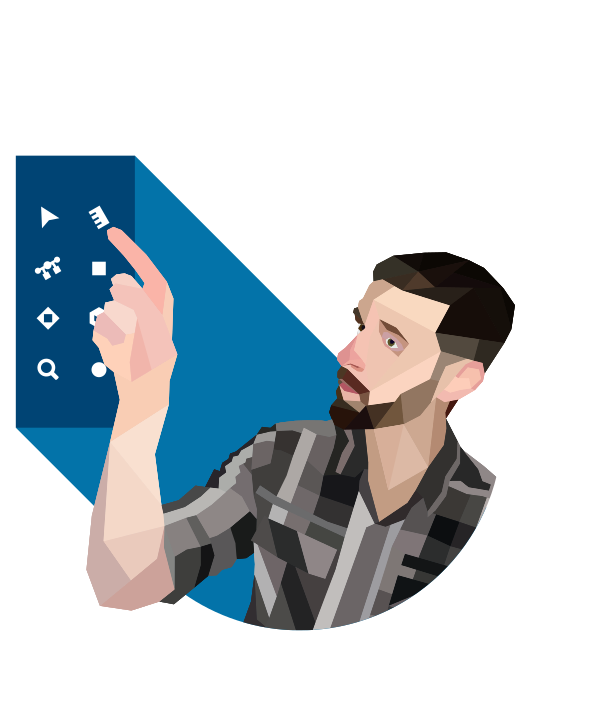 Want Me To Design Your Logo?
I'm Nick, and I design logos. I can help you enhance your image and make an impactful impression with some next-level branding. Check out my portfolio to see how I've helped others and learn more about how I can do the same for you.

---
Logos By Nick LLC is a participant in the Amazon Services LLC Associates Program, an affiliate advertising program designed to provide a means for sites to earn advertising fees by advertising and linking to Amazon.com. As an Amazon Associate I earn from qualifying purchases. Read affiliate disclosure here.