Logo Design for a Realtor
Logo Design for a Realtor
https://logosbynick.com/wp-content/uploads/2016/01/hfnewhead-848x310.png
848
310
Nick Saporito
Nick Saporito
https://secure.gravatar.com/avatar/d9a1bc4f29b2352da1ce14ad033328ab?s=96&d=mm&r=g
Howard Figueroa is a licensed realtor out of Houston, TX. After coming across some of my Youtube videos, Howard reached out to me for a logo design he could brand himself with.
Learn How To Design Logos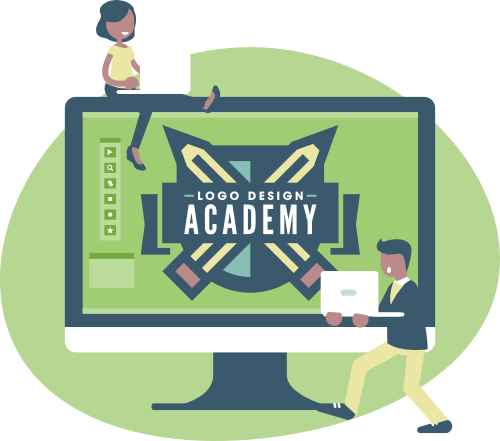 If you want to learn how I come up with logo design ideas, be sure to check out my Logo Design Academy - an interactive 18-part video course where you will learn my entire creative process for coming up with logo ideas and implementing them.

Goal
Howard left creative control in my hands, with his only request being that the logo be designed with an elegant and upscale look & feel in effort to target higher caliber clientele.
With this information in mind and an agreement reached, I set off to begin brainstorming some design ideas with confidence that he and I were on the same page.
Every industry is plagued with cliche logos, and in real estate the common theme is having an outline of a roof going over the name. The difficult part of this is that realtors tend to really like this concept and want to use it. I always try to convey to the client (in a respectful and diplomatic way) that this concept is so common in the industry that it makes them blend in and gives their audience the feeling that they've already seen the logo before, which is bad for branding.
Go ahead and do a Google image search for "real estate logo" and tell me if you don't see hundreds of designs that look like this…
So my aim for this project — as any designer's should be — is to avoid cliches and create something personalized and unique. After all, it wouldn't make sense to hire a designer to create something that could be purchased from a stock photo site for $20, and I'd be shortchanging my clients if I did.
150+ Logo Templates Need a professional logo but have a limited budget? Or are you a designer looking to add to your inventory of design elements? Check out my bundle of 150+ high quality logo templates, all designed by Yours Truly.

Preliminary Designs
I don't know if I was just going through a brief phase of "designer's block," but I seemed to really struggle with wrapping my head around this project and coming up with effective designs. After several hours, the best I could come up with were designs that I wouldn't deem acceptable and would feel embarrassed to present to a client…
The first design is self-explanatory, and although cliche, is personalized. Still, it didn't look elegant and I simply did not like the look. The second and third designs were crude depictions of an abstract house with an "H" in the negative space, with the former having a roof above it to emphasize the fact that it was indeed a house. It seemed like a good idea in my mind, but once it was drawn out I didn't like these designs either.
I eventually decided that I needed to step away from the project for a little while and see if approaching it later on with a refreshed perspective would help, and it did.
Building it From the Ground Up
I decided to start with just the name and build the logo around that. After trying out various fonts, COM4t had that elegant look that I was shooting for, so I ran with it.
After spending another 30 or so minutes staring at my screen, a light bulb turned on. I decided to take the initials (H and F,) pair them next to each other and see if I could conceptualize a house within the horizontal portions of the letters, and it worked out quite well…
I decided to add a curved horizon line beneath it to help accentuate the house and give the entire icon an enclosed look, and I think it also lends itself to furthering the elegant look. I made the horizon line a slightly lighter weight than the rest of it, because I wanted the H, F and the house to be the focus.
I was certainly onto something, but for some reason I still didn't like it. I eventually realized it was because the letter F didn't immediately look like an F upon first sight. Same for the H. So, I decided to make some slight alterations, which made all the difference in the world…
As depicted, I simply slanted the tops of the letters so they would run paralel with the house outline. Perfect! The design was just about complete.
Although I shunned the prospect of depicting a house or roof outline earlier on in this post, I think it works in this context. The main reason being because it's personalized — the H & F are what makes this design work, and the house is conceptual; not literal. The house depiction doesn't look like any other house icon out there. In fact, it can stand nicely on its own…
The client was delighted with the design and decided to move forward without any need for further revisions. Another one in the books.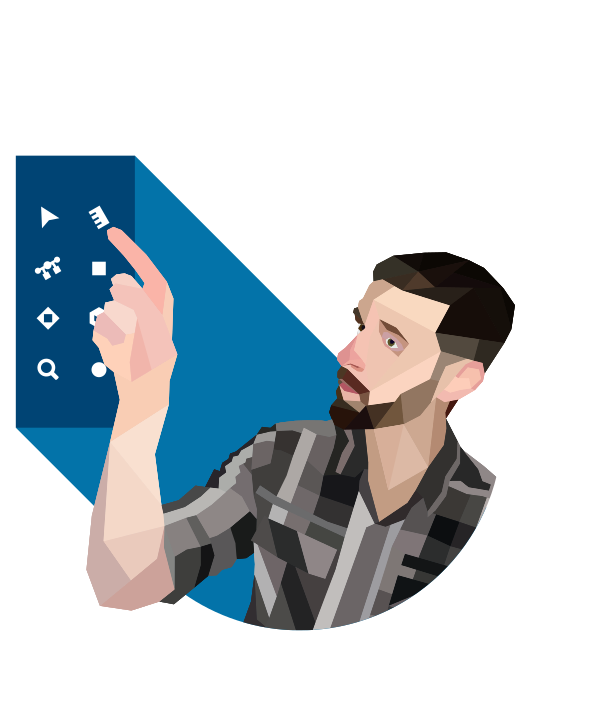 Want Me To Design Your Logo?
I'm Nick, and I design logos. I can help you enhance your image and make an impactful impression with some next-level branding. Check out my portfolio to see how I've helped others and learn more about how I can do the same for you.

---
Logos By Nick LLC is a participant in the Amazon Services LLC Associates Program, an affiliate advertising program designed to provide a means for sites to earn advertising fees by advertising and linking to Amazon.com. As an Amazon Associate I earn from qualifying purchases. Read affiliate disclosure here.