How To Use Inkscape's Built-In Clipart Library | Video Tutorial
How To Use Inkscape's Built-In Clipart Library | Video Tutorial
https://logosbynick.com/wp-content/uploads/2018/09/how-to-use-clipart-inkscape-1024x602.png
1024
602
Nick Saporito
Nick Saporito
https://secure.gravatar.com/avatar/d9a1bc4f29b2352da1ce14ad033328ab?s=96&d=mm&r=g
Today I'll be demonstrating how to use Inkscape's hidden clipart library. If you're like me, you probably didn't even know that Inkscape has a built-in clipart library, but it does.
Learn How To Design Logos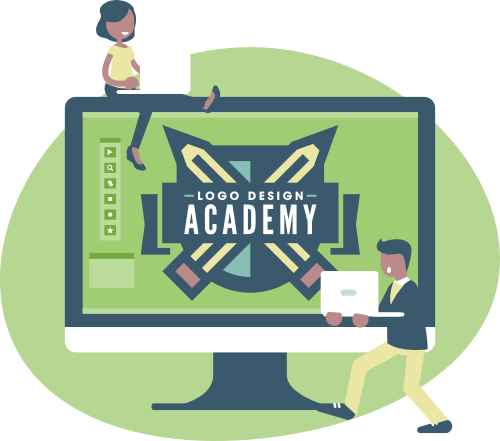 If you want to learn how I come up with logo design ideas, be sure to check out my Logo Design Academy - an interactive 18-part video course where you will learn my entire creative process for coming up with logo ideas and implementing them.

How To Use Clipart in Inkscape
Simply go to File > Import Clip Art.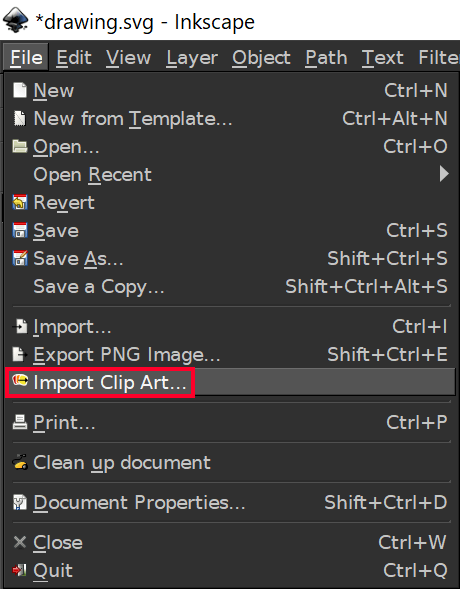 You'll be presented with a menu that allows you to search through a massive library of vector clipart. Watch the tutorial video at the top of the page to see how simple it is to use.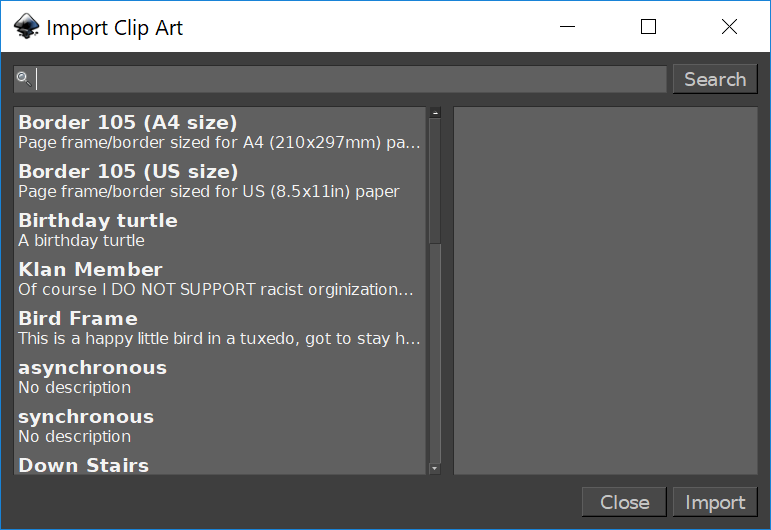 The clipart library is populated by OpenClipart.org — a collection of free vector clipart created and contributed by volunteers. Inkscape's clipart menu links directly to the OpenClipart library so that you don't have to download and import files manually from their website.
150+ Logo Templates Need a professional logo but have a limited budget? Or are you a designer looking to add to your inventory of design elements? Check out my bundle of 150+ high quality logo templates, all designed by Yours Truly.

Usage Rights

According to OpenClipart's license policy, all clipart found on their site is released into the public domain, meaning it's free for unlimited commercial use without attribution. This means that you can use it in your own design work as well as work you may do for clients.
Here's a more comprehensive list of uses and permissions. Also, be sure to check out some of the free design templates I offer here at Logos By Nick.
What About Logos?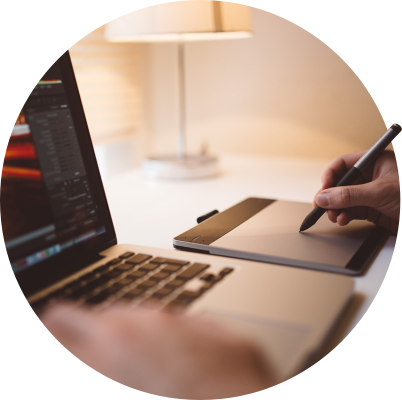 Although the site claims their clipart is free to use in logos, I would highly advise against using it for logo design — especially if it's for a client.
Clients often file for trademarks using their logo, and if you used clipart in their logo, their request is going to be declined. Not only will you have an unsatisfied client on your hands, but it'll also hurt your reputation as a designer. Most importantly though, it just isn't professional to use clipart in logo design. It kind of goes against the entire point of branding in the first place.
Clients hire you to create a unique representation of their brand. There's nothing unique about clip art that's been used by thousands of other people. I would recommend limiting your usage of this clipart library to personal projects, infographics, illustrations, and other non-branding-related design.
Become A Master of Inkscape!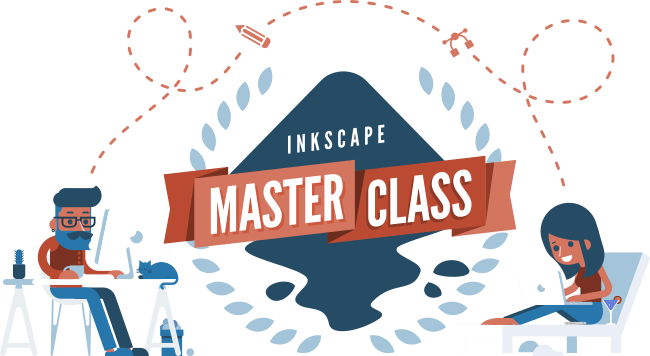 Want to learn more about how Inkscape works? Check out the Inkscape Master Class – a comprehensive series of over 50 videos where I go over every tool, feature and function in Inkscape and explain what it is, how it works, and why it's useful.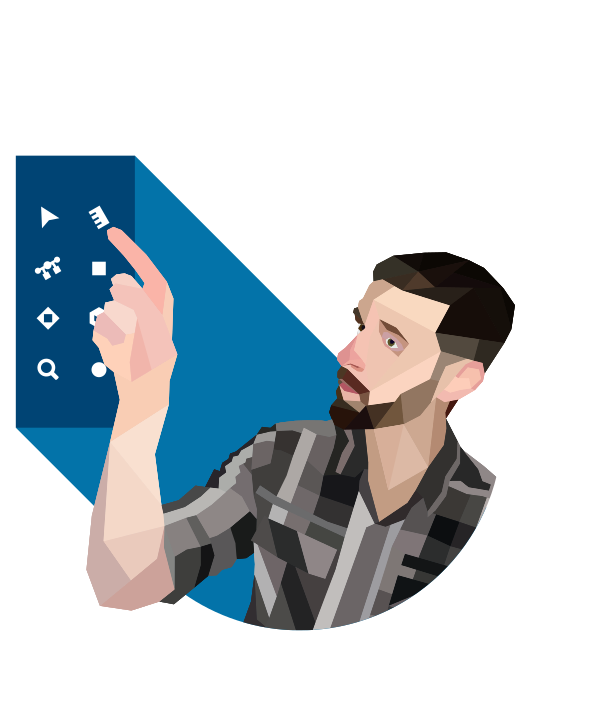 Want Me To Design Your Logo?
I'm Nick, and I design logos. I can help you enhance your image and make an impactful impression with some next-level branding. Check out my portfolio to see how I've helped others and learn more about how I can do the same for you.

---
Logos By Nick LLC is a participant in the Amazon Services LLC Associates Program, an affiliate advertising program designed to provide a means for sites to earn advertising fees by advertising and linking to Amazon.com. As an Amazon Associate I earn from qualifying purchases. Read affiliate disclosure here.