In this post I'm going to talk a little bit about logo color guidelines and the psychology of color, which is particularly important when it comes to branding. As the foundation of your brand identity, your logo is going to set the tone for the rest of your creative assets, and the color(s) you choose may play a significant role in that equation.
People tend to associate different colors with different emotions, meaning the colors you choose could have an impact on consumer purchasing decisions.
The following infographic was put together taking research into consideration, reflective of how test subjects tend to associate specific colors with feelings and emotions. In addition, I also added examples of brands that use these color(s) and I think personify the suggested emotions.
Of course, this should all be taken with a grain of salt. I tend to lean towards the belief that the relationship you build with your audience is going to ultimately define how your audience perceives your creative assets.
When I look at the Apple logo, I think of expensive, high-end hardware, and that isn't because their logo was designed with some magical ratio or carefully researched color scheme; it's because for years, Apple has established themselves [with me] as a brand that produces expensive, high-end hardware. If an iPhone cost $20 and broke within 10 days of owning it, the Apple logo would probably recall different feelings upon viewing it.
Nonetheless, I still think this information holds enough relevance to at least be taken into consideration.
Logo Color Guidelines
References: https://en.wikipedia.org/wiki/Color_psychology
Portable Copy
I've also created a PDF document of this infographic, in case you'd like to save it among your documentation and use it to send to your prospective clients and partners: LogoColorGuide.pdf
Feel free to use this infographic on your own site as well!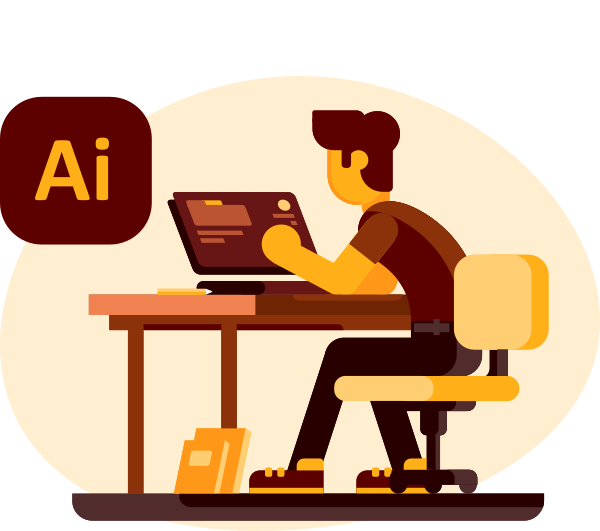 Become A Master of Adobe Illustrator!
Want to learn more about how Adobe Illustrator works? Check out my Illustrator Explainer Series - a comprehensive collection of over 100 videos where I go over every tool, feature and function and explain what it is, how it works, and why it's useful.
Logos By Nick LLC is a participant in the Amazon Services LLC Associates Program, an affiliate advertising program designed to provide a means for sites to earn advertising fees by advertising and linking to Amazon.com. As an Amazon Associate I earn from qualifying purchases. Read affiliate disclosure here.