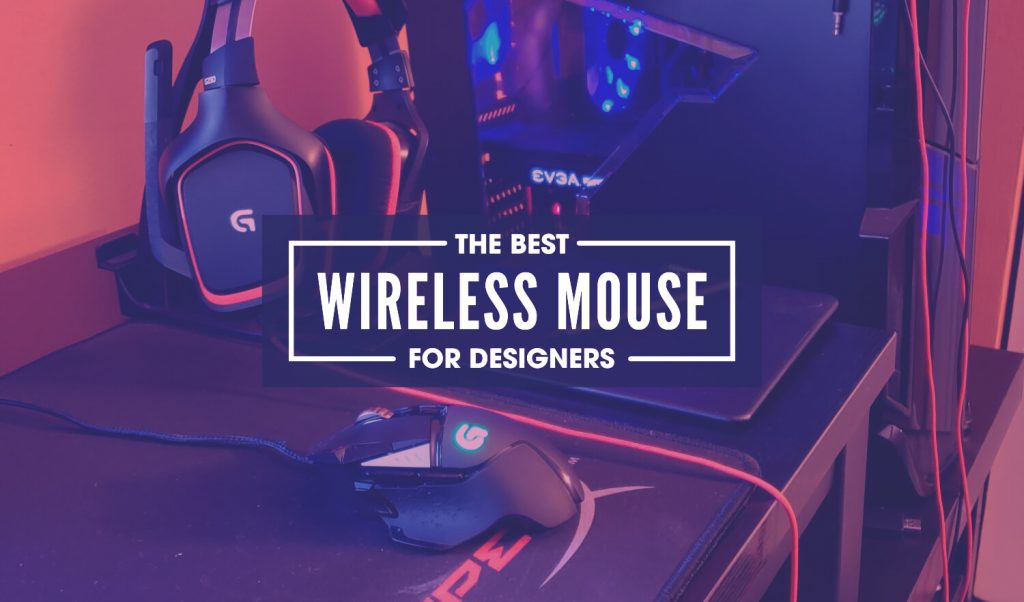 The Best Wireless Mouse for Designers | 2019 Top Picks
The Best Wireless Mouse for Designers | 2019 Top Picks
https://logosbynick.com/wp-content/uploads/2019/04/best-wireless-mouse-for-designers-1024x602.jpg
1024
602
Nick Saporito
Nick Saporito
https://secure.gravatar.com/avatar/d9a1bc4f29b2352da1ce14ad033328ab?s=96&d=mm&r=g
In today's post I'll be talking a bit about the mouse you use for graphic design work, what to look for in a mouse, whether or not you should go with a wireless mouse, and what the best wireless mouse for designers is.
Learn How To Design Logos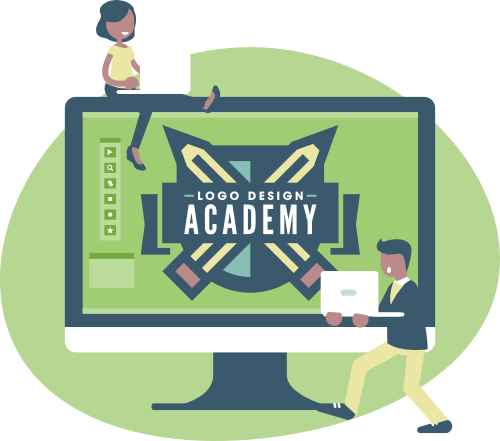 If you want to learn how I come up with logo design ideas, be sure to check out my Logo Design Academy - an interactive 18-part video course where you will learn my entire creative process for coming up with logo ideas and implementing them.

I personally prefer to use a wired mouse myself, but I do understand that there's benefits with using a wireless mouse which can prove very useful for graphic designers. Let's have a look at some of the pros and cons.
Pros
Mobility: If you work from a laptop and are constantly traveling or on the go, sometimes it's better to not have the extra wires dangling and snagging nearby objects. A wireless mouse offers mobility that a wired mouse simply cannot.
Less Clutter: Looking at my own desk at the moment, I see at least 5 different wires intertwining with each other and causing a cluttered, unsightly mess in my work space. This is somewhat of a nuisance when I'm trying to clean. A wireless mouse means that much less clutter in your work space.
Smoother Movement: Since you don't have a chord trailing your every movement, you'll be able to move the mouse more smoothly and accurately than you would if you did. This may sound inconsequential, but when it comes to graphic design — something that requires special attention to all of the intricate details — it's rather important. And stretched out over an 8 hour day, it'll be enough to make a noticeable difference.
Cons
Battery Life: Using a wireless mouse for graphic design means you'll have yet another device to worry about charging. And since batteries don't last forever, it could also mean a shorter shelf life for your mouse before you have to replace it. This varies person to person though.
Compatibility Issues: Once you start working with wireless devices, you have to start dealing with drivers as well. This is largely not a problem in the year 2019, but it could be a problem if you're a Linux user and/or a driver becomes corrupted and you have to spend your morning Googling how to reinstall it.
Price: From what I've seen, a good wireless mouse is typically more expensive then a good wired mouse. This could be a problem if you're like me and you wear out your devices pretty quickly. I tend to need a new mouse every 1-2 years, so spending $100+ isn't all that practical.
What To Look For In A Graphic Design Mouse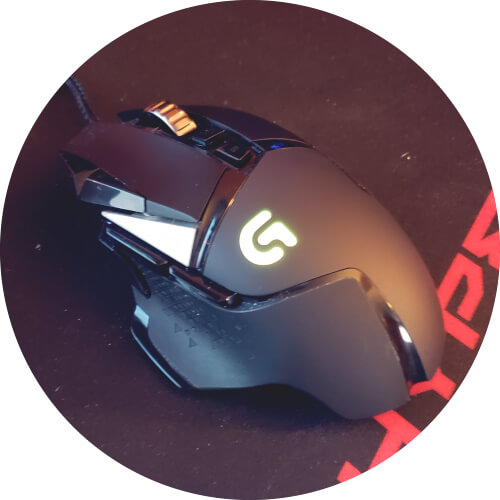 Regardless of whether or not you decide to go with a wireless mouse for your graphic design work, there's a few things you should always look for in a graphic design mouse.
1. Mouse Wheel
There's no question that if you're going to use design software, you really need to use a mouse that has a mouse wheel. It's not required per se, but it will improve your workflow so much that it doesn't make sense not to have one.
2. DPI Settings
Without getting into the technical intricacies, DPI stands for dots per inch, and in mouse terms it pretty much translates to motion sensitivity. Everybody has different reflexes, motor patterns, and preferences, and sensitivity preferences can vary depending on screen sizes and resolutions, so it's useful to have those settings manually adjustable directly on the device. It's much easier than having to find it in your operating system's settings. Another consideration is that mouse sensitivity tends to vary based on the application you're using. It's helpful to have adjustable settings readily available that you can cycle through.
150+ Logo Templates Need a professional logo but have a limited budget? Or are you a designer looking to add to your inventory of design elements? Check out my bundle of 150+ high quality logo templates, all designed by Yours Truly.

3. Back Lighting
If you're a designer who puts in long hours, chances are you're going to be working after dark. Having a back-lit mouse just makes life easier.
One final consideration is price. Although the title of this post is the best wireless mouse for designers, indicating that price is not to be considered, I'm going to consider it anyway. I'm going to present two different options: the best budget wireless mouse, and the overall best wireless mouse for designers.
Best Budget Wireless Mouse: VicTsing Wireless Gaming Mouse
I'm always hesitant to recommend relatively unknown brands, but this device has over 1,300 overwhelmingly positive reviews to-date. And a mouse is one of those things where you really don't need an expensive name-brand in order for it to be trusty and good. In fact, one of the best devices I ever owned was a $16 mouse from an off brand.
I chose this VicTsing Wireless Gaming Mouse because it comes with 5 different DPI settings, which should be more than enough to find something to your liking. It also features a 15m travel distance from its USB adapter, which should make for plenty of breathing room. Finally, it claims to have a noiseless click, which could be beneficial if you need to work in silence.
Overall Best Wireless Mouse for Designers: Logitech G903
The overall best wireless mouse for designers is the Logitech G903, and for several reasons.
First off, I'm a satisfied Logitech customer myself. I currently use a wired Logitech mouse which I can't say enough great things about. Second, it includes all of the features of the aforementioned budget mouse. Third, it features removable weights — something I really love about Logitech devices. This allows you to manually adjust the weight of the mouse based on your preferences.
Finally, the charging cable that comes with the Logitech G903 doubles as a wire, so you can use it in a wired capacity like you would any other mouse if you so choose.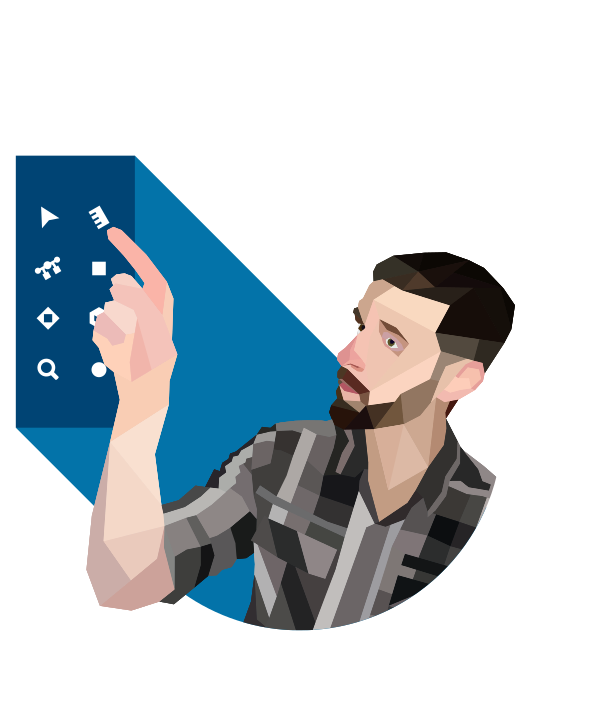 Want Me To Design Your Logo?
I'm Nick, and I design logos. I can help you enhance your image and make an impactful impression with some next-level branding. Check out my portfolio to see how I've helped others and learn more about how I can do the same for you.

---
Logos By Nick LLC is a participant in the Amazon Services LLC Associates Program, an affiliate advertising program designed to provide a means for sites to earn advertising fees by advertising and linking to Amazon.com. As an Amazon Associate I earn from qualifying purchases. Read affiliate disclosure here.