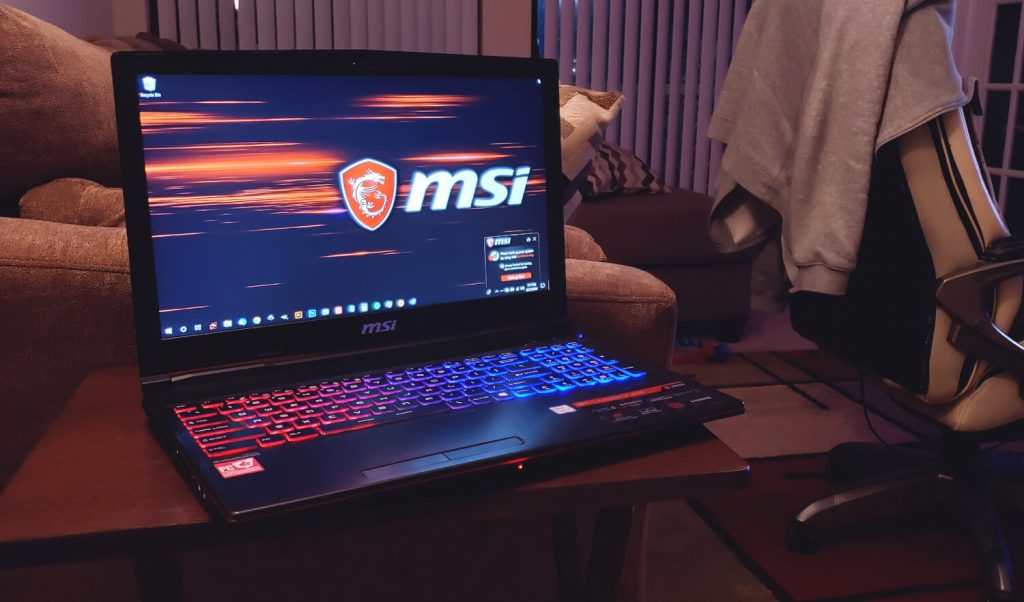 Best Graphic Design Laptops Under $1,000 | Recommendations for 2020
Best Graphic Design Laptops Under $1,000 | Recommendations for 2020
https://logosbynick.com/wp-content/uploads/2019/09/best-graphic-design-laptops-under-1000-1024x602.jpg
1024
602
Nick Saporito
Nick Saporito
https://secure.gravatar.com/avatar/d9a1bc4f29b2352da1ce14ad033328ab?s=96&d=mm&r=g
Today I'll be going over my 5 best graphic design laptops under $1,000 for those of you who may be in the market for one in the near future. $1,000 is a good budget for a graphic design laptop, so you can expect to get some real bang for your buck as long as you know what to look for.
Learn How To Design Logos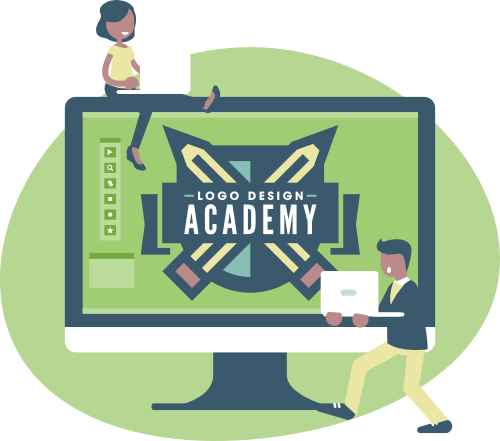 If you want to learn how I come up with logo design ideas, be sure to check out my Logo Design Academy - an interactive 18-part video course where you will learn my entire creative process for coming up with logo ideas and implementing them.

Minimum Requirements
Graphic design is a pretty broad term that encompasses many different kinds of design and many different software applications. You can read my post about minimum hardware requirements to get an idea what you should look for, otherwise you can read on to see my personal recommendations.
$1,000 is enough money to purchase a laptop that can sufficiently handle the most demanding kinds of graphic design, like 3D and animation. For $1,000, these are the minimum specs I would look for personally…
CPU
Processing power is one of the most important factors. For this price range I'd settle for nothing less than an Intel i7. An i5 should be sufficient for graphic design, but that would be more suitable for a $500 budget. If you're going to spend closer to $1,000 then you deserve better than that.
Memory
Adobe software is bloated and hogs a lot of system resources. You'll need some memory to accommodate all that processing power. With this sort of budget I would settle for nothing less than 16 GB. In fact, all 5 of my picks have 16 GB. Laptops with less didn't make the cut.
Storage
Storage is an often overlooked performance factor. Solid state drives are much quicker than traditional disk drives, so a laptop that has an SSD is a must. It's okay if there's an extra HDD for additional storage, but the OS and all of its applications need to be running on an SSD for the best performance.
150+ Logo Templates Need a professional logo but have a limited budget? Or are you a designer looking to add to your inventory of design elements? Check out my bundle of 150+ high quality logo templates, all designed by Yours Truly.

Graphics
A dedicated GPU is highly recommended if you're doing 3D and animation work, but even if you're just using Photoshop and Illustrator, the GPU will help those applications run faster. And for this price range it's not unreasonable to look for a laptop that has a dedicated GPU, so it will be a determining factor.
Resolution
Screen resolution is hardly a performance factor, but as a graphic designer you will sometimes have to design things at large sizes, so anything less than 1080p for this price range would be unacceptable.
Best Graphic Design Laptops Under $1,000
The following 5 laptops were my top picks after rummaging through Amazon. They're ranked by dollar-for-dollar value rather than price. Simply click the image associated with each product to be taken to the listing where you can see its current price.
5. ASUS VivoBook K570UD
CPU: Intel Core i7-8550U
Memory: 16GB DDR4
Storage: 256GB SSD + 1TB HDD
Graphics: GeForce GTX 1050 4GB
Resolution: 1080p
This ASUS laptop may have made the bottom of my list, but it's a solid buy at less than $1,000. In fact, it was the cheapest of the lot by $100, making it a great value. Don't let the price fool you though — this laptop packs all the power you need as a graphic designer in 2020.
4. Dell Gaming Laptop
CPU: Intel Core i7-8750H
Memory: 16GB DDR4
Storage: 256GB SSD + 1TB HDD
Graphics: GeForce GTX 1050TI 4GB
Resolution: 1080p
This Dell laptop is very similar to the ASUS laptop listed at #5, but for an extra $10 you get a better processor and a better graphics card. That's a steal.
3. Asus ROG Strix Scar Edition GL703GE Gaming Laptop
CPU: Intel Core i7-8750H
Memory: 16GB DDR4
Storage: 256GB SSD + 1TB HDD
Graphics: GeForce GTX 1050TI 4GB
Resolution: 1080p with a 120Hz Refresh Rate
Numbers 3 and 4 were really close calls. This ASUS laptop has identical specs to the aforementioned Dell laptop, but the screen has a 120Hz refresh rate, meaning you can get up to 120 frames per second when producing animations and editing video. The refresh rate wasn't indicated on the DELL laptop, so I have to assume that it uses the standard 60Hz.
2. MSI GL63
CPU: Intel Core i7-8750H
Memory: 16GB DDR4
Storage: 256GB SSD
Graphics: GeForce GTX 1060 6GB
Resolution: 1080p
Deciding where to place this MSI laptop was a little tricky. It has a better graphic card than the other laptops mentioned so far, but it doesn't have that extra HDD space. This is a trade-off I had to mull over a bit, but I ultimately decided that the MSI is a better value because it's very easy and cheap to add external storage later on if needed, whereas a graphics card isn't so simple to upgrade.
Build quality is another factor. I'm a happy MSI customer myself and can say for certain that it is built much better than any other laptop I've ever owned.
1. Acer Predator Helios 300 Gaming Laptop PC
CPU: Intel Core i7-8750H
Memory: 16GB DDR4
Storage: 256GB SSD
Graphics: GeForce GTX 1060 6GB
Resolution: 1080p with a 144Hz Refresh Rate
Finally, this Acer Predator gaming laptop tops my list as the best graphic design laptop under $1,000, and it was a very close call. Much like the MSI laptop, you'll miss out on the extra HDD storage, but it's a worthy trade-off because you're getting a better graphics card. The only reason this one edged out the MSI laptop is because it has a higher refresh rate of 144Hz. Again, the MSI's refresh rate wasn't indicated, so I have to assume it uses the standard 60Hz. Be Notified of New Posts
Join the Logos By Nick mailing list to be notified of new posts. Members receive free design templates and special discounts on courses and various products. Your information will not be shared with any third parties.
---
Logos By Nick LLC is a participant in the Amazon Services LLC Associates Program, an affiliate advertising program designed to provide a means for sites to earn advertising fees by advertising and linking to Amazon.com. As an Amazon Associate I earn from qualifying purchases. Read affiliate disclosure here.