On sites like Upwork, Freelancer and Fiverr, accepting payments as a freelance designer and establishing working terms are things you need not worry about. The site handles it for you. If you're setting up your own website and online business infrastructure though (like I recommend you do,) you're going to need a way to get paid by your clients. In this post I'll be breaking down that entire process, and (hopefully) making it easier for you to handle.
Contract or No Contract?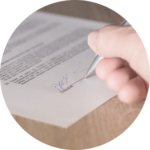 The first thing to determine is whether or not to use a contract. Contracts are legally binding documents that hold both the client and designer accountable and offer security for both parties. For projects that will total $1,000 USD or more, it's probably a good idea to use a contract. For projects less than that amount, it's recommended, but not necessary. Outlining terms and conditions on the invoice, along with requiring a deposit payment, should be sufficient.
Using Contracts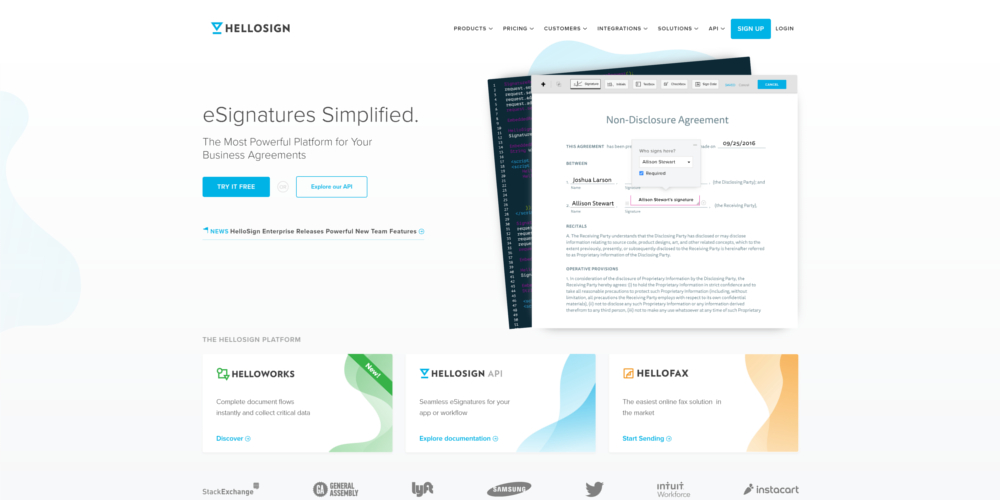 If you'd like to use contracts with your clients, and without the hassle of printing, signing and scanning physical copies, I'd recommend a site like HelloSign. They make it very easy to produce and sign contracts. Your clients will be able to sign them digitally and without having to print anything. They even have contract templates for freelancers and creatives that you can use if hiring a lawyer to write up a contract isn't financially practical for you yet.
Not Using Contracts
The signing of a contract isn't necessary in order to provide security for both parties. What I like to do for smaller projects is require a deposit payment of 50% of the total agreed price in order to start the project, then the final 50% to be paid upon satisfactory completion of the project, with no ownership right being transferred until the project is paid in full. This system works fairly for both parties because they each accept an equal amount of risk. You can read more why this method is fair for everyone in my post about spec work.
Once the client and I have agreed to a price and payment system, I'll write up a simple terms & conditions list that outlines what the client will receive, how long it will take, how many revision rounds they're entitled to, my refund policy and the final deliverables. The terms and conditions will be added to the invoice of whichever payment processor the client prefers to use.
Here's a sample terms and conditions I like to use for logo projects. Feel free to use it yourself…
---
In order for me to begin designing your logo, a deposit payment of at least 50% the total price is required. Once the deposit payment has been made, you can expect the following…
At least 3 different design ideas to start, delivered within 72 hours of payment, excluding Sundays and US Federal holidays.
If you do not like any of the preliminary design ideas, I will create an additional 1-3 design ideas.
Up to 5 rounds of revisions: Changes to color, sizes, fonts, and whatever else you'd like changed, until the design is completed to your satisfaction and final files are sent. Revision requests are turned around within 24 hours of request, excluding Sundays and US Federal holidays
Finished work, including a full color copy of the logo along with all black and all white copies, will be provided in the following formats: .SVG, .EPS, .PDF, .PNG with a transparent background, .JPG
If you require any particular formats or sizes, please let me know and I'll be glad to accommodate that.
The selected and final logo design (along with all of its files + a PDF guide outlining each file type and how it can best be used) will be delivered and become your property once the design is completed to your liking. You will have full ownership and will be free to copyright and trademark the work as you please.
Refund Policy: If before the second round of revisions you feel I am not making acceptable progress, you can elect to cancel the project if you desire.
Due to the precarious nature of releasing original ideas and the investment of time and work it requires, I cannot offer a refund on deposit payments. You will not be held accountable for the remaining balance of the project if you wish to cancel though. If you paid in full in advance, I can only refund 50% of amounts paid, in which case ownership of any presented design ideas cannot be granted ownership of.
---
I use that as a template for all of my smaller projects and I have yet to encounter a client that had a problem with it. Simply attach it as a Word document to your invoice or paste it into the terms and conditions section of your invoice.
Once that's established and agreed to, it's time to choose a payment processing service. Here's a few that I use and why I like them…
Paypal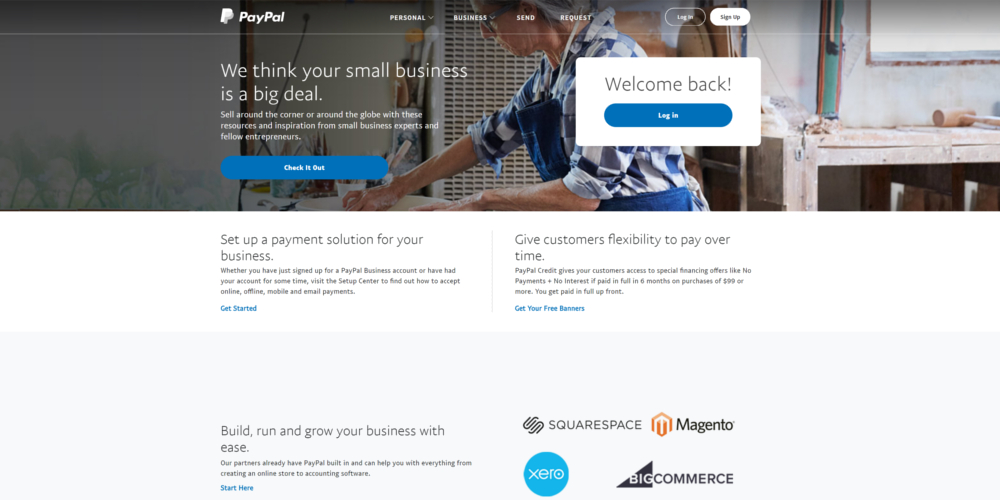 Paypal is the payment service of choice for about 90% of my clients. A lot of them have Paypal accounts themselves and prefer to just use their Paypal balance instead of entering in their debit card or account number (although they can still pay with a card if they'd like to.)
There's 3 things I really love about Paypal…
Makes invoicing very easy – Paypal has a built-in invoicing feature that makes selling a service (as opposed to a physical product) very easy. It allows you to create a new invoice, designate an email address to send it to (your client), and has a dedicated Terms & Conditions section right on the invoice that you can use to outline the scope of work. Once sent, your client can choose to pay the invoice with a credit/debit card or with their Paypal balance, assuming they have an account. If they don't have an account with Paypal, they can still pay without registering for one. Another great thing about Paypal.
They give you your own debit card – …and it means that you get paid immediately. Once I receive notification that a client has made a payment, the money is immediately available for me to use on my Paypal debit card. That is a nice contrast from using a site like Upwork where you not only have to wait 6 days for the payment to be "reviewed" by Upwork, but an additional 1-3 days for it to transfer to your bank account as well.
Makes deposit payments easy to manage – One thing Paypal does better than any other payment processor I've used is allow clients to make a partial payment on an invoice. So let's say, for example, I charge a client $500 for a logo project. I can set the invoice up so that the client can make a partial payment of $250 — which will act as the deposit payment — then come back and pay the remaining balance once the design is completed to their liking. This means I only have to prepare and send 1 invoice for a particular project instead of 2. It's very convenient for both me and the client.
Another thing I'd like to highlight about Paypal is that their fraud prevention has been absolutely impeccable in my experience.
Square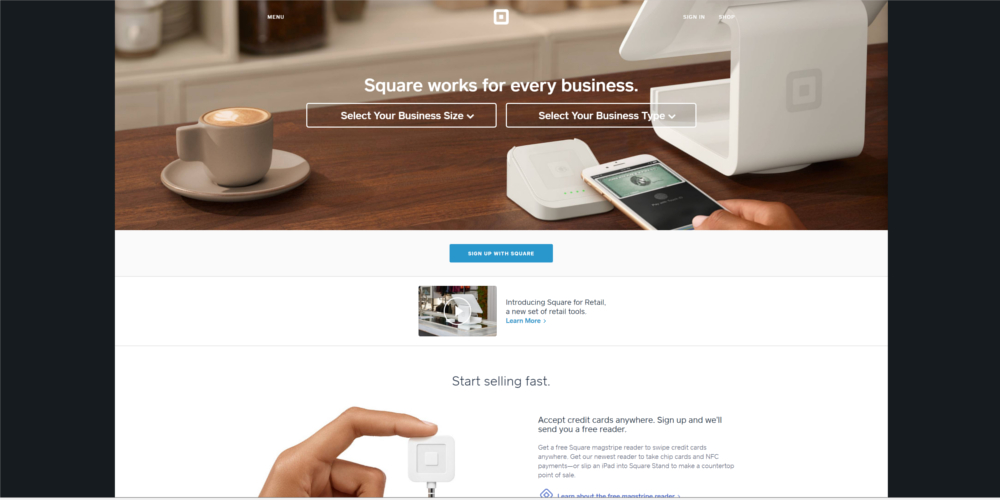 Square would be the payment processor I recommend if you're doing work for an offline client and need a way to accept credit or debit card payments. Once you set up an account with Square, you can request a free card reader that plugs into the headphone jack of your smartphone and lets clients swipe their cards and pay you with the Square app. I haven't used this yet myself as 100% of my business is online, but it's good to know I have it in case I need it.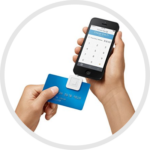 Square is great for online clients as well. They, like Paypal, offer an invoicing service that acts very similar. The only differences are 1.) they don't allow partial payments, and 2.) there's no terms and conditions section on the invoice, so you'll have to attach it as a separate document.
One thing to keep in mind is that Square doesn't actually hold any of your money in an account like Paypal does; they just wire it directly to your bank account. Paypal acts more like a bank account, whereas Square is just relaying the funds from one person to another.
Stripe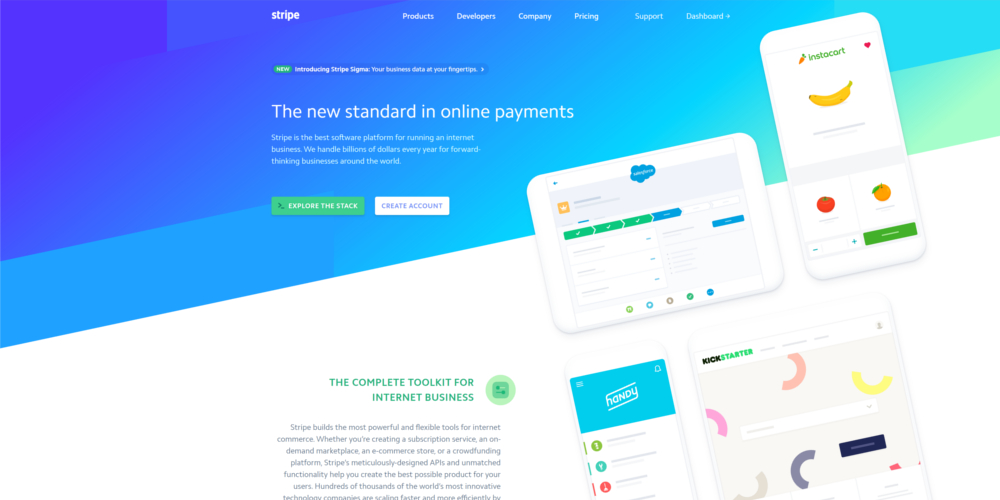 I have some experience with Stripe as I use it as an alternate payment method for digital products I sell, but it's more so intended to be used a payment gateway API on a website itself instead of via email. So if you want to sell your services at a pre-determined fixed rate and allow clients to pay you directly on your website, Stripe may be worth checking out. Much like Square, Stripe doesn't hold any of your money in an e-wallet. It just transfers it directly to your bank account.
One downside with Stripe that I'd like to note is that funds are held in review for 1-3 days before they're transferred to your bank account.
ACH Bank Transfer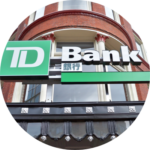 If you'd like to avoid these merchant services and their fees altogether, you can always ask a client to just wire the money to your bank account directly. I only recommend doing this when you have a contract in place though as you can easily be scammed via chargebacks. It's also a good idea to have a separate account set up under your business' name so that you're not using your personal account.
Other merchant services…
Paypal and Square are the two services I use most, but there's many more out there that I haven't tried yet. Here's a few that may be worth checking out…
I would recommend having accounts with at least 2 different payment processing services. Although I've yet to experience any problems with any of them myself, I've heard horror stories about some of these services banning people for erroneous reasons. It's best to have eggs in different baskets in case that happens to you. It wouldn't be good to have clients ready to pay you and you don't have means of accepting it.
If you know of any payment processing services not mentioned here, or have any experiences you'd like to share about the services I mentioned, feel free to drop a comment below!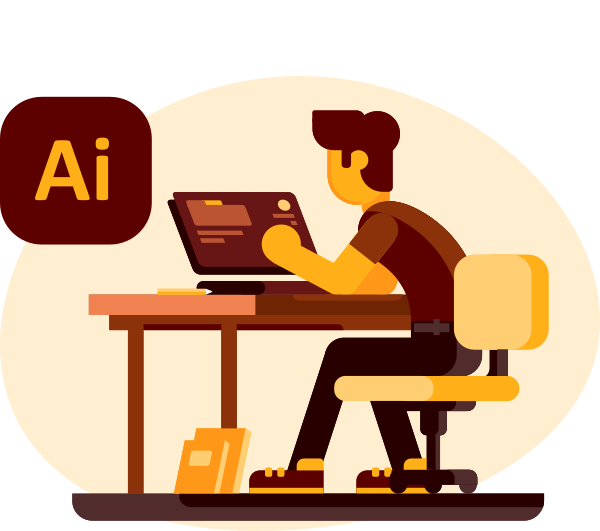 Become A Master of Adobe Illustrator!
Want to learn more about how Adobe Illustrator works? Check out my Illustrator Explainer Series - a comprehensive collection of over 100 videos where I go over every tool, feature and function and explain what it is, how it works, and why it's useful.
This post may contain affiliate links. Read affiliate disclosure here.