7 Tools Nobody Told You You'd Need As a Graphic Designer
7 Tools Nobody Told You You'd Need As a Graphic Designer
https://logosbynick.com/wp-content/uploads/2015/11/7toolshead-848x310.png
848
310
Nick Saporito
Nick Saporito
https://secure.gravatar.com/avatar/d9a1bc4f29b2352da1ce14ad033328ab?s=96&d=mm&r=g
Everybody talks about the design software, everybody talks about design principles and best practices, and everybody talks about how to find clients. Not many people talk about the little things, though – those in-between resources that are not only helpful, but necessary to help get you through your work day as a graphic designer.
Learn How To Design Logos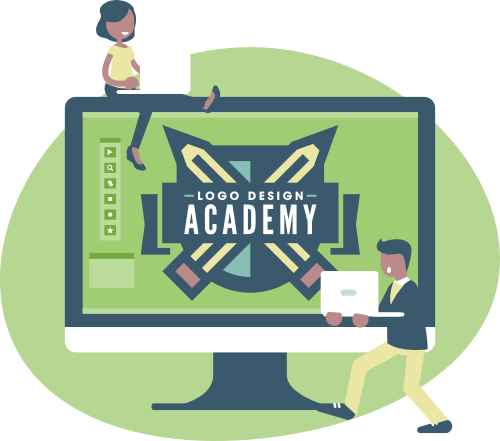 If you want to learn how I come up with logo design ideas, be sure to check out my Logo Design Academy - an interactive 18-part video course where you will learn my entire creative process for coming up with logo ideas and implementing them.

Allow me to highlight 7 tools graphic designers need, but nobody told you about…
1: Desktop Email Client
It's kind of redundant for me to say you need an email account, so allow me to be a little more specific. You need a desktop email application.
Web-based mail services work, and they can get the job done, but there's nothing quite like receiving notifications on your desktop and in real time. It will allow you to respond to clients and inquiries much quicker, which will be much appreciated by your recipients and give you a slight leg up on your competitors who use web-based email applications and are only made aware of new emails when they periodically refresh their browser.
I personally like Thunderbird Mail.
150+ Logo Templates Need a professional logo but have a limited budget? Or are you a designer looking to add to your inventory of design elements? Check out my bundle of 150+ high quality logo templates, all designed by Yours Truly.

2: Skype
Most clients prefer to keep communications through email, but it's not unusual for a client to request a phone call. Sometimes conveying an idea through text just won't cut it.
Not every client you do work for is going to be local, or even domestic. I live in the US, yet the bulk of my clients come from the UK and Australia. We all know how costly international phone calls can be, which is why most working professionals who conduct commerce on a global scale prefer Skype for voice communications.
You may not like Skype, but your clients do. The overwhelming majority of my clients have active Skype accounts.
Another wonderful thing about Skype is that it gives past clients easy access to you and keeps you fresh in their memory. Sometimes all I have to do is sign in and let the program run in the background, then past clients will start messaging me about a new project they have coming up. It's far easier for them than sending an email or messaging you through a freelancing site.
Don't worry if you don't have a webcam, or don't feel comfortable video chatting. I don't use a webcam myself, and neither do the clients I speak with. It's used primarily as a phone and/or live chat solution.
3: Music
You'll need something to listen to while you're working. The sound of your neighbor blowing leaves around their yard, or the hum of the refrigerator motor kicking on, isn't exactly conducive to creativity and does nothing to elevate your mood. Music, however, does.
I prefer music curation services, such as Pandora, Spotify, Google Play, Last.fm, etc. Their algorithms eventually learn your taste in music, and there's no better way to supplement a long design session than by letting the music flow, uninterrupted. Sometimes I get so into the music that I start looking for random work to do once I'm caught up with everything, just to keep the productivity up.
4: PayPal account
Most freelancing sites have their own built in payment protocol, so this is more geared towards freelancers who have their own website and do their own marketing.
Clients, in my experience, typically prefer paying with PayPal. PayPal does a lot to protect buyers. When someone sees the PayPal badge, they know that whoever they're dealing with will not be able to get away with stealing their money and vanishing into cyberspace.
What I particularly love about PayPal (aside from how easy it is to send/receive money,) is that it has a terms & conditions section you can manually define on every invoice, eliminating the need for a contract for most projects. Also, at the end of every year PayPal sends out necessary tax forms for your business activity, which makes filing taxes a lot easier.
5: Dropbox
Dropbox is just one of many file sharing services, but for whatever reason, it's the most popular. Nearly every one of my clients who wishes to send me large files does so via Dropbox, so I would suggest signing up for an account so you can be prepared for that.
Dropbox makes it very easy to send and receive large files. You won't be able to send a 200MB file via email, and unless both you and your client are fluent in FTP, you'll likely need the services of something like Dropbox.
6: Notepad & Pen
A good old fashioned notepad, along with a pen/pencil, should always be on your desk and at your side (and not for sketching.) Sometimes you just need to jot something down really quick. It's also a good way to take notes when a client calls you over the phone or Skype to discuss the project further.
7: Camera
A camera comes in handy more often than you'd think. For example, a while back I had a client that requested their logo to have the silhouette of hands with broken shackles around them releasing a dove. As you can see in the above image, I simply took out my phone and snapped a picture of my hand in that position and drew a vector outline of it.
Anything else?
If I missed anything, or you have some resources of your own that you think would be helpful, feel free to share in the comments section.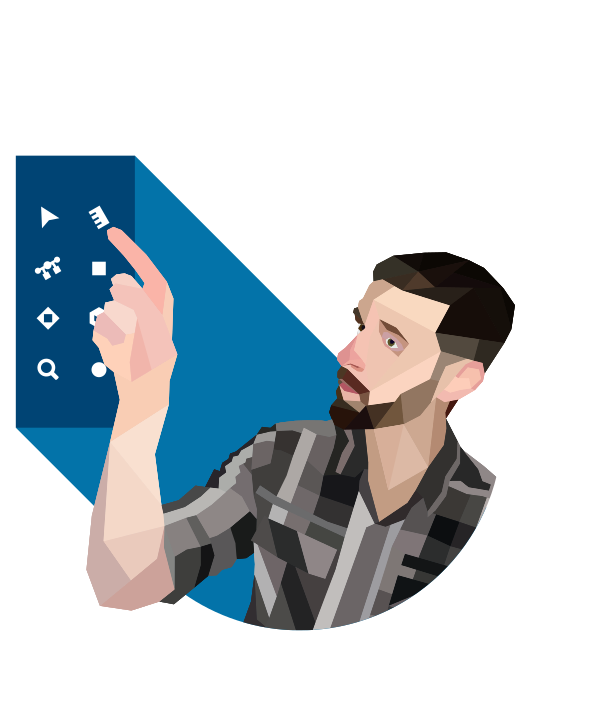 Want Me To Design Your Logo?
I'm Nick, and I design logos. I can help you enhance your image and make an impactful impression with some next-level branding. Check out my portfolio to see how I've helped others and learn more about how I can do the same for you.

---
Logos By Nick LLC is a participant in the Amazon Services LLC Associates Program, an affiliate advertising program designed to provide a means for sites to earn advertising fees by advertising and linking to Amazon.com. As an Amazon Associate I earn from qualifying purchases. Read affiliate disclosure here.