Today I'll be outlining 7 different fonts that should never be used in branding — whether you're a designer or a client — and I don't just mean Comic Sans. Everyone knows not to use Comic Sans. These are fonts that are often overlooked. Some of them aren't necessarily bad from a design standpoint — they've just been used incorrectly by amateurs and sign shops for so long that they've gained a reputation for being associated with poor quality design work.
1. Bauhaus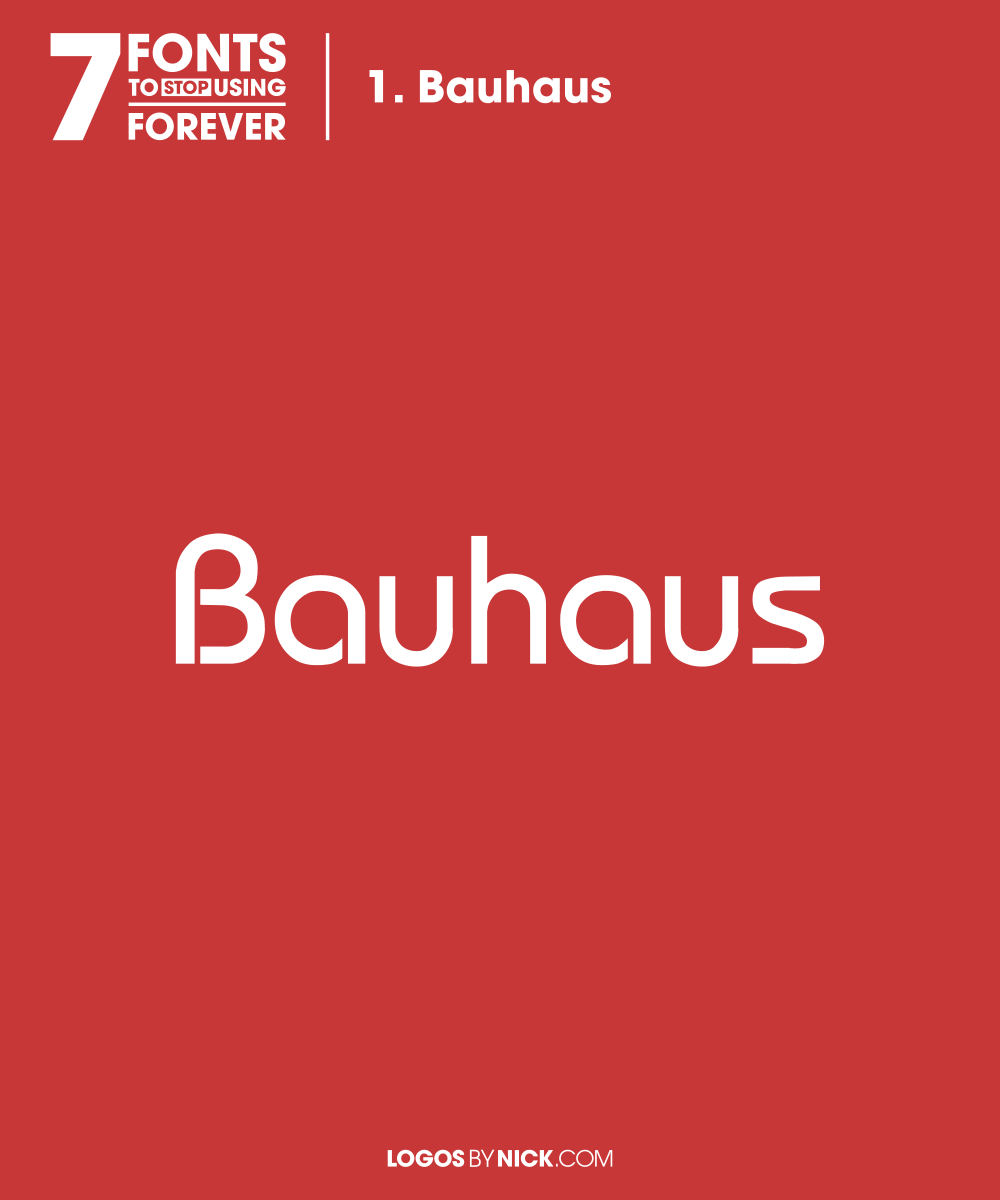 Bauhaus is an old fashion font. That's not what makes it undesirable though — it's the fact that it's been improperly used by sign shops (who don't specialize in design) for so long that it's not just associated with poor design, but old fashion poor design.
2. Bleeding Cowboys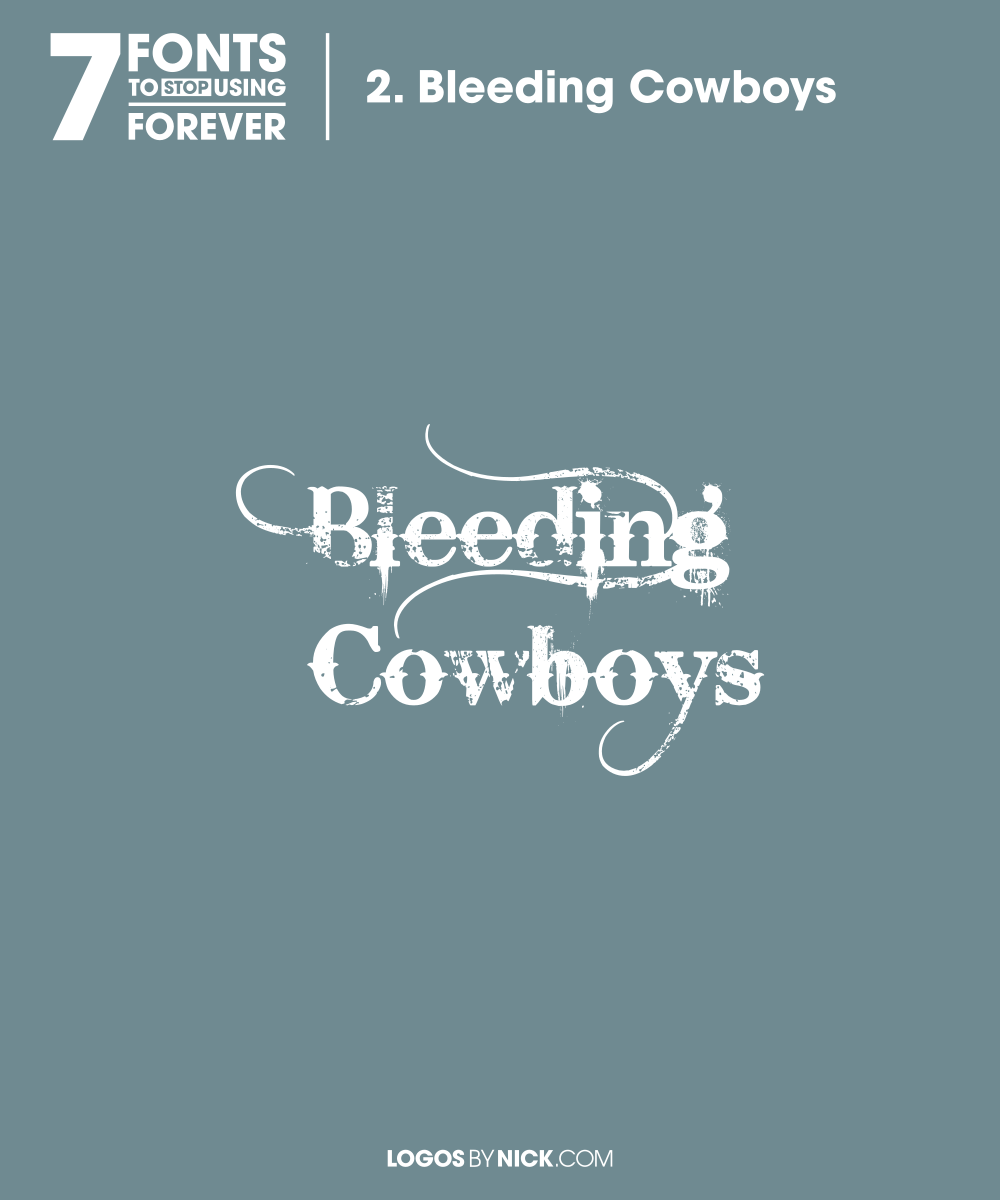 One thing that's usually included with amateur design is a loud, distinguished, charismatic font (and sometimes several of them.) This font screams for so much attention that it makes it really difficult to find a compatible context where it works. Not only that, but distinguished fonts like this that have been overused in amateur design make for very poor branding. They can immediately be associated and confused with other brands that have used them, which goes against the entire point of branding in the first place.
 3. Brush Script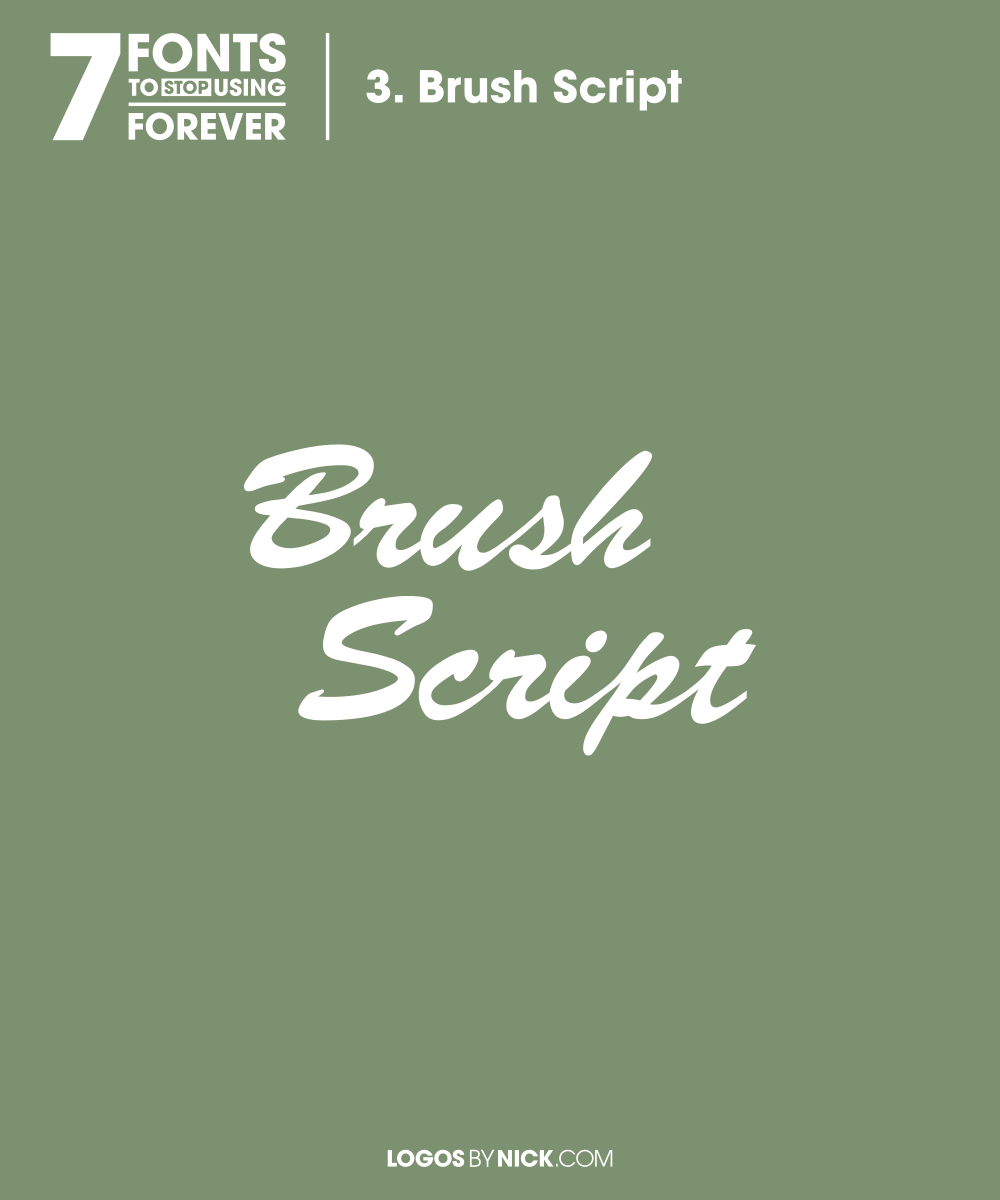 Nothing says "I let the sign shop design my logo" like Brush Script.
4. Capture It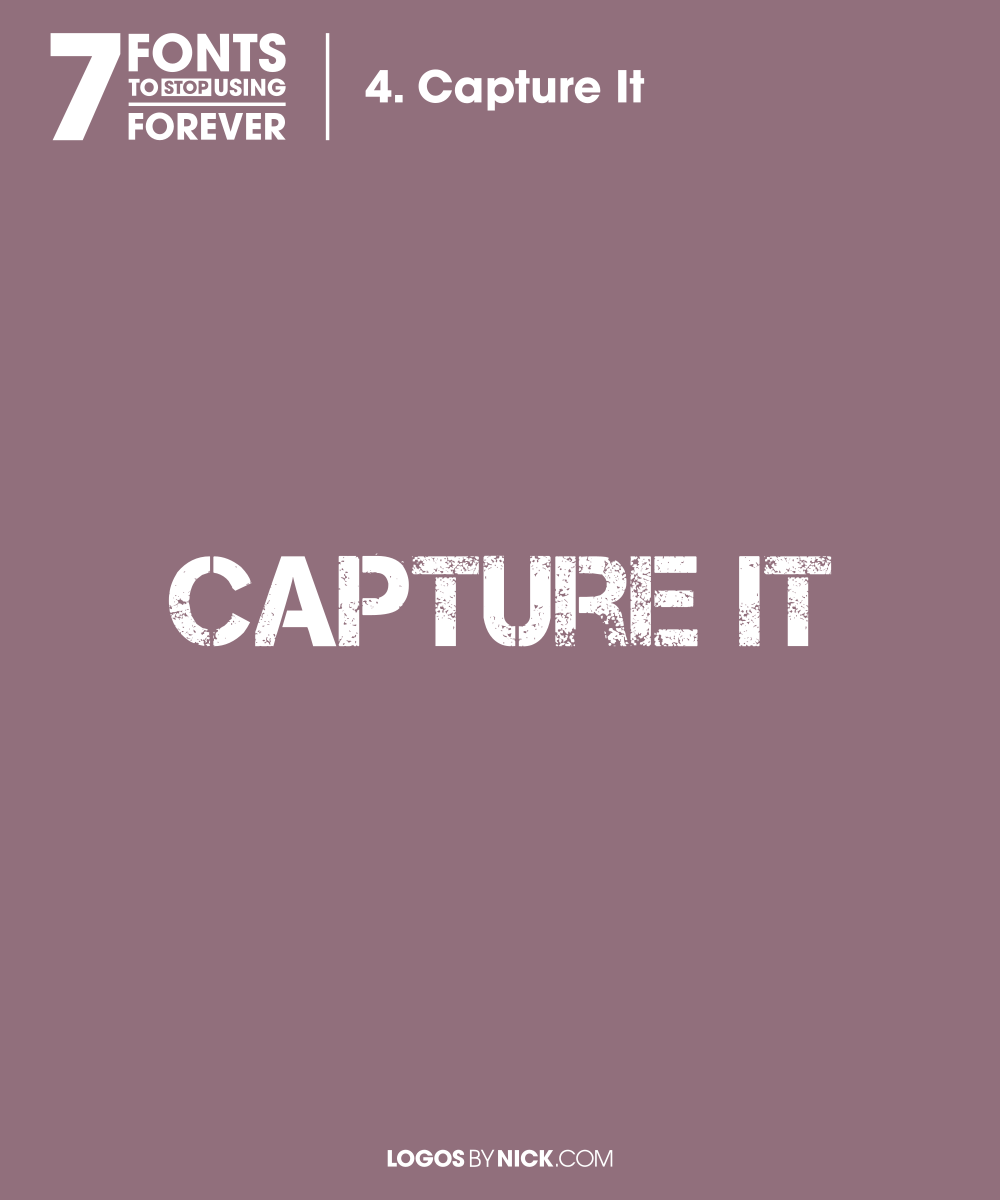 What makes Capture It a dysfunctional font is partly its loud, distinguished, charismatic style (much like Bleeding Cowboys,) as well as how overused it is, and how improperly used it is. It's a font that communicates industrial, grunge, wear and tear, etc., but I've seen it used in many different contexts than that. I actually saw a used car dealership that had a banner with this font plastered on it hanging in front of their building the other day. I couldn't wrap my head around why a business that sells cars to people who need reliable transportation would want to communicate grunge and wear & tear.
5. Pacifico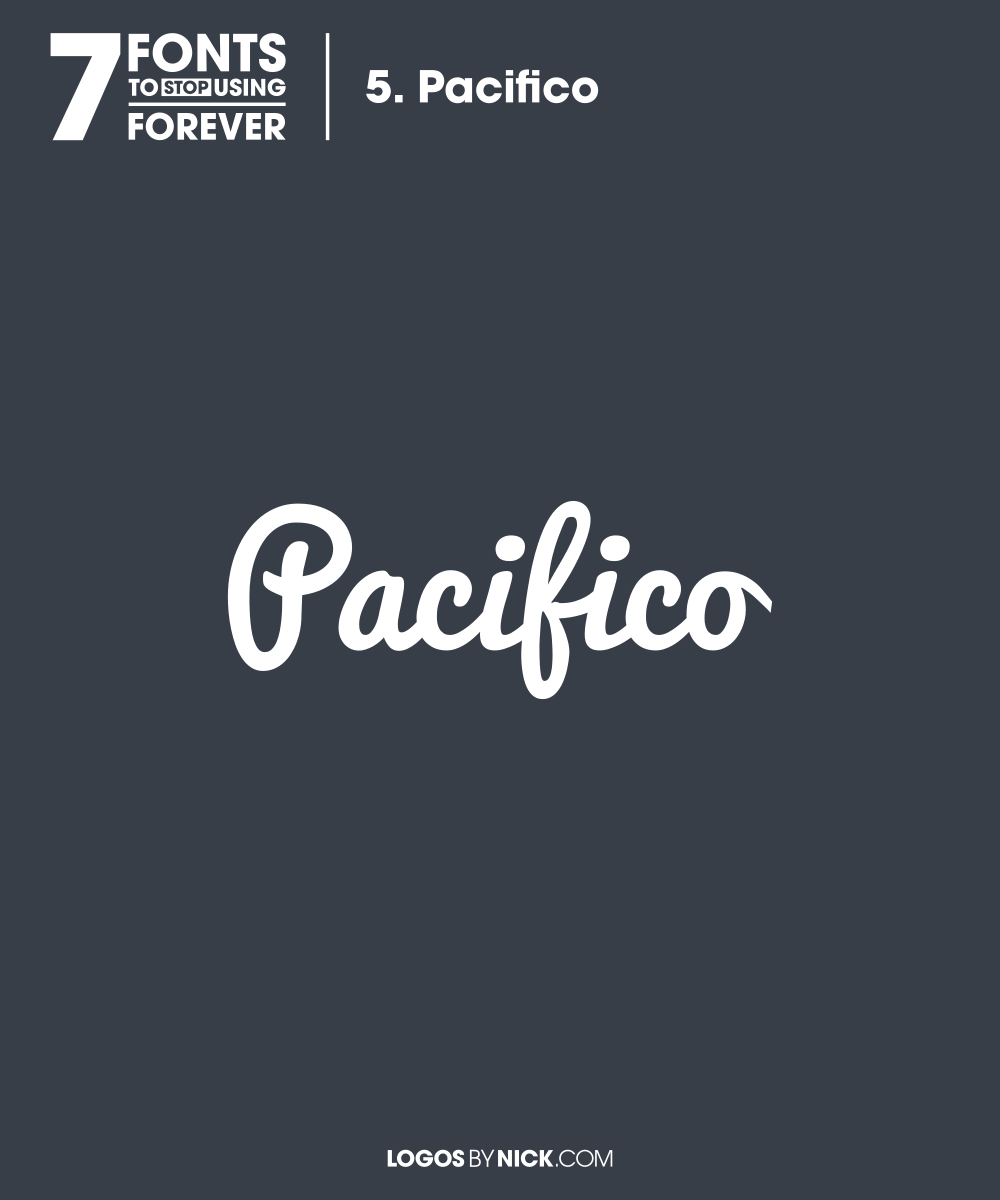 Pacifico is an otherwise nice font that has just been ruined from overuse due to its free and open license nature. The first thing that comes to mind when I see Pacifico is all of the freemium DIY logo and web design platforms that overwhelmingly use it, which are literal assembly lines for lousy design. It's a shame — it's actually a really nice font.
6. Permanent Marker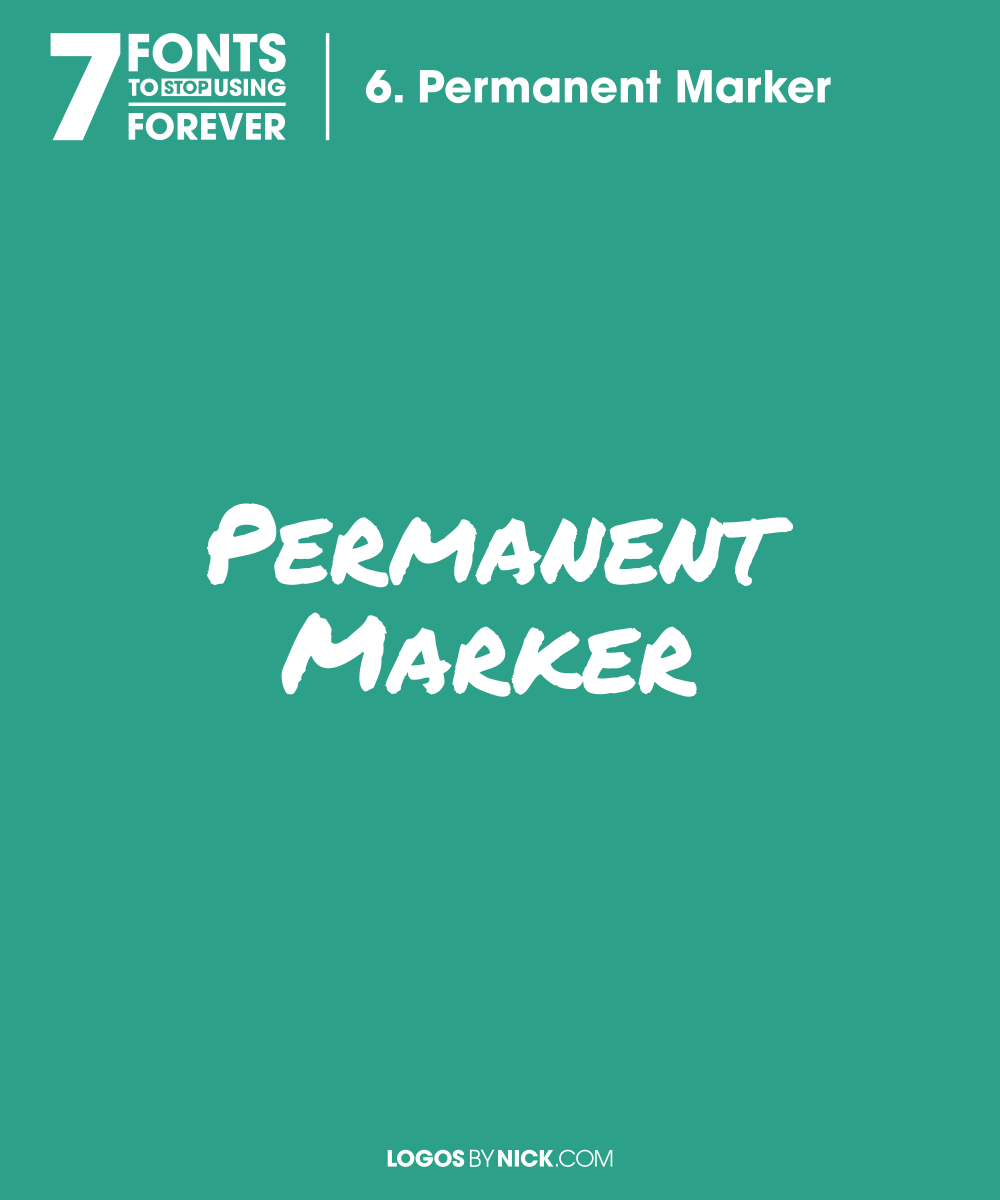 I guess this font is okay to use in contexts where you need to depict writing on a white board, but outside of that, I don't see much of a use. It's another decent-looking font whose free access led to it being overused and associated with low standards.
7. Yellowtail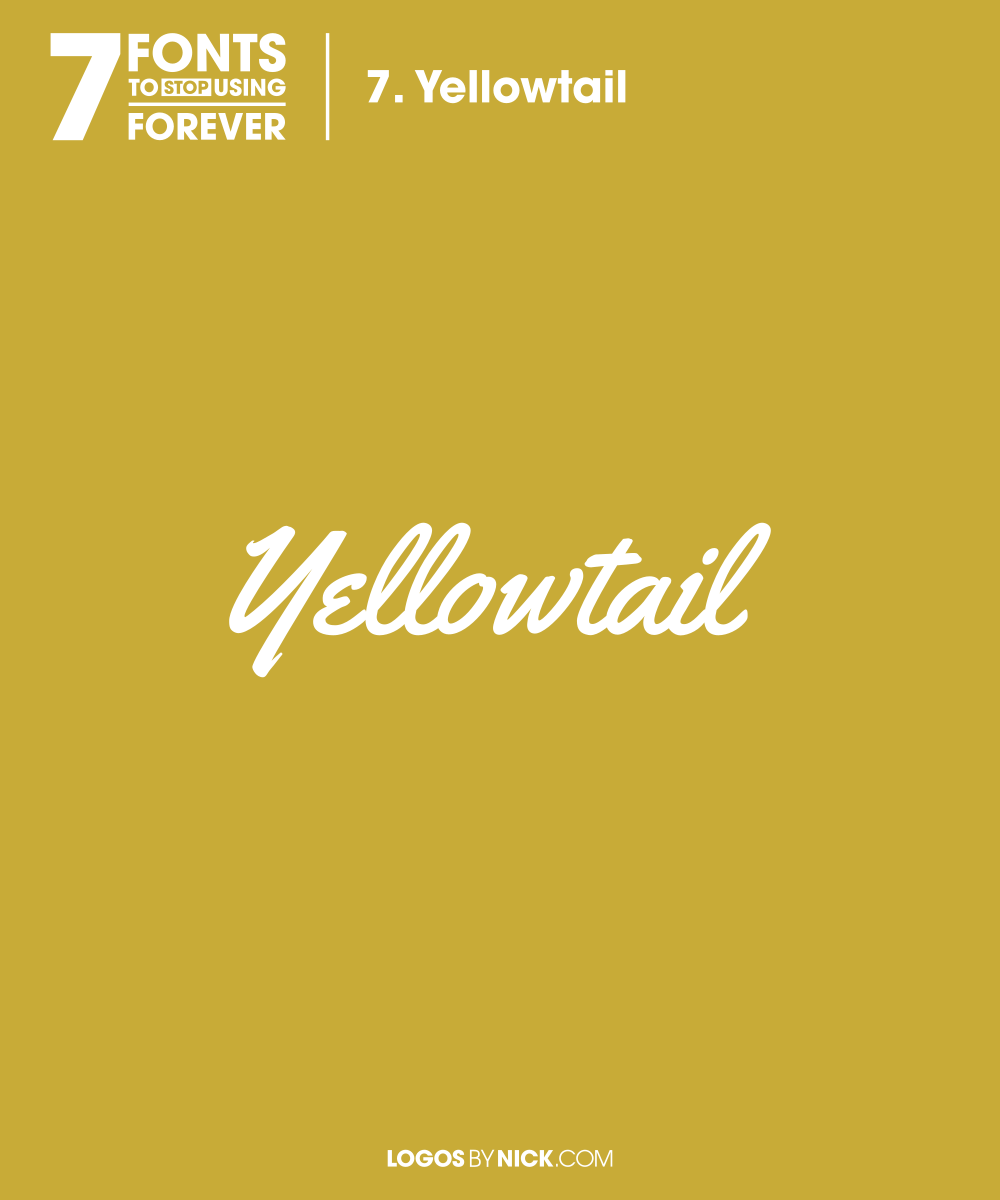 I'm afraid Yellowtail has fallen into the same category as Permanent Marker and Pacifico — an otherwise nice looking font that is now associated with poor quality design due to how accessible it is to amateurs.
Logos By Nick LLC is a participant in the Amazon Services LLC Associates Program, an affiliate advertising program designed to provide a means for sites to earn advertising fees by advertising and linking to Amazon.com. As an Amazon Associate I earn from qualifying purchases. Read affiliate disclosure here.